The Newest of the 'Dune' Films Has Arrived. Here's How to Watch All the Adaptations of Frank Herbert's Novel
Denis Villeneuve's epic version of Dune is about to blow into theaters nationwide. But as the sci-fi movie re-enters the public consciousness, it's worth remembering that Frank Herbert's epic 1965 novel (and its follow-ups) was adapted before. We're taking a look at all the previous Dune films and how you can watch them. 
David Lynch's 1984 Dune film didn't review well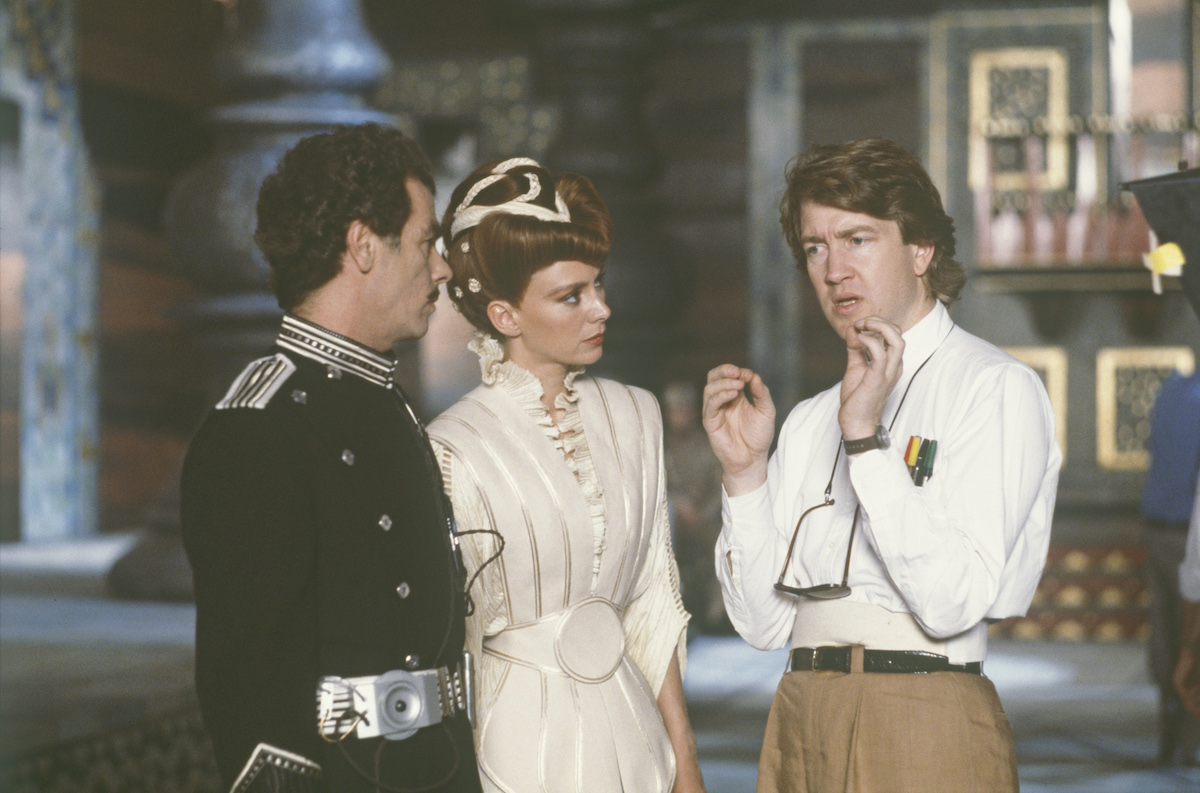 Director David Lynch made an attempt at an adaptation of Dune in 1984. Despite the respected source material, though, the movie floundered.
"This movie is a real mess, an incomprehensible, ugly, unstructured, pointless excursion into the murkier realms of one of the most confusing screenplays of all time," wrote the late film critic Roger Ebert in his official Dune review. "Even the color is no good; everything is seen through a sort of dusty yellow filter, as if the film was left out in the sun too long."
But for true Dune fans, it's worth seeing for its emerging status as a cult favorite. Likewise, David Lynch fans will appreciate the campy quality of the 1980s sci-fi movie. 
And according to Gizmodo, you can find this movie virtually everywhere. Firstly, it's on HBO Max, where the newest version of Dune by director Denis Villeneuve is streaming (alongside a theatrical release) starting October 22, 2021. 
Secondly, you can rent or buy via the usual mass platforms. For example, Google Play, AppleTV, YouTube, Vudu, and Amazon Prime have options for purchase and rental. 
Additionally, if you have Spectrum or DirectTV, you can utilize their 'on Demand' features to view this 1984 disappointment-turned-cult-classic. 
You can stream 'Jodorowsky's Dune', a documentary about one of the unrealized 'Dune' films
Jodorowsky's Dune is a tricky one. It's actually a documentary about a would-be 14-hour-long adaption starring Orson Welles. 
Hardcore fans of Frank Herbert's sci-fi Dune films will want to check this one out. It's available via several convenient streaming platforms, and it's definitely worth viewing before you see Denis Villeneuve's cutting-edge "experience."
Per Gizmodo, you can rent the documentary about the Dune films via Amazon Prime Video, YouTube, Apple, Vudu, and Google Play.  
'Frank Herbert's Dune' and 'Frank Herbert's Children of Dune' are more difficult to locate
In 2000, the Sci-Fi Channel (now known as Syfy), launched a miniseries called Frank Herbert's Dune starring William Hurt. Unfortunately, according to Gizmodo, the three-part, faithful adaptation simply isn't available to stream anywhere. 
A follow-up in 2003 called Frank Herbert's Children of Dune, starred James McAvoy and is also unavailable to stream. However, you can purchase a DVD set of both popular Sci-Fi channel favorites via Amazon. You'll just need to plan ahead by a couple of days. 
As for the Timothée Chalamet-led current version, it will hit theaters nationwide on Friday, October 22, 2021. It will also stream in simultaneous release with HBO Max.