'The Next Food Network Star': Coming In Second Might Be Even Better Than Winning
Quarantine brought out the baker in all of us. As time passed in isolation, we went from simply watching cooking shows to dreaming up our own programs. If you've ever explored your culinary creativity and aspired toward your own Food Network feature, you'd likely relate to competitors on The Next Food Network Star. 
The series began airing in 2005 and has discovered some of the channel's most iconic personalities. Winners are treated to their very own show with the network … but some fans have begun speculating that coming in second could be even better.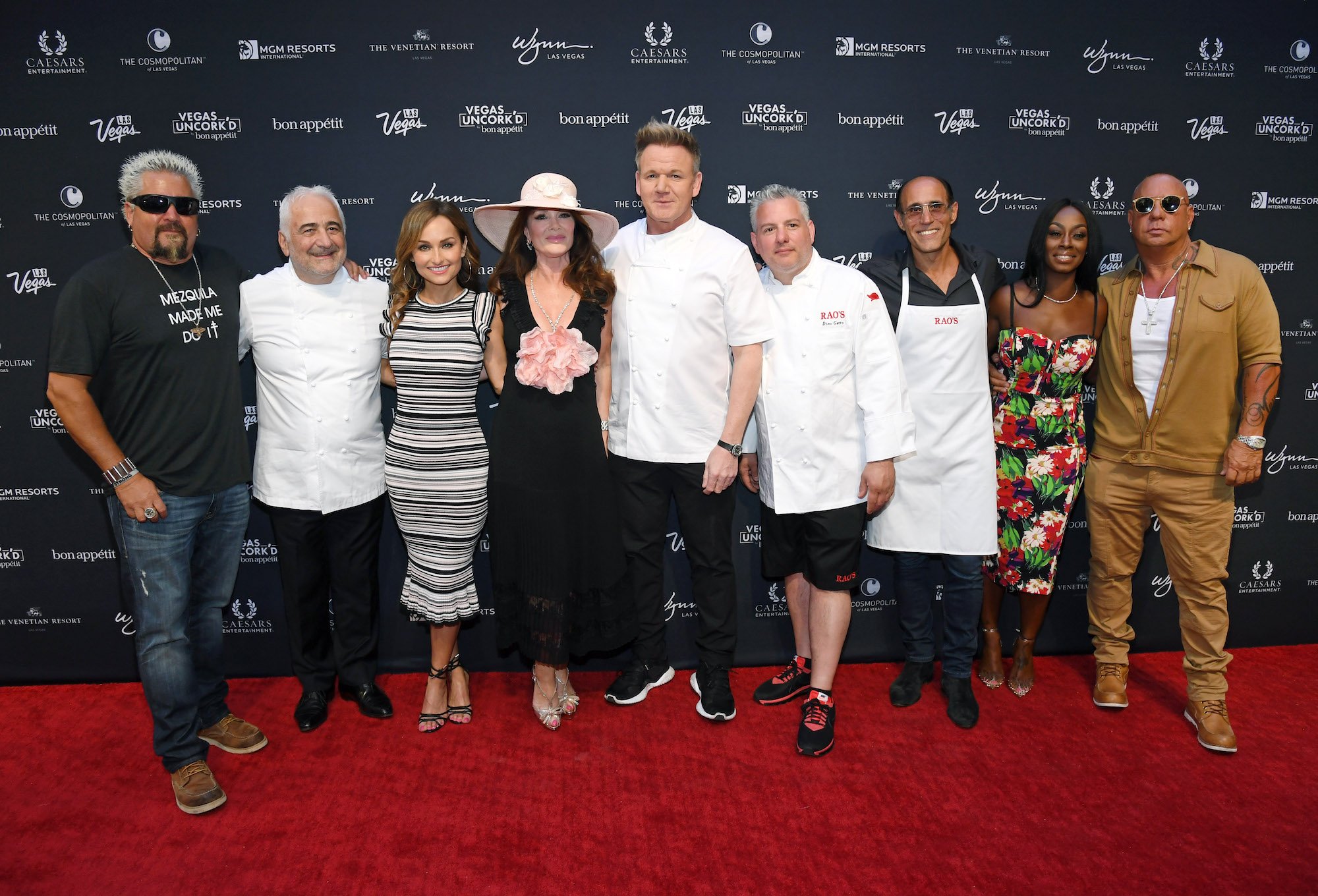 Food Network Star gives unknown chefs a chance to shine
Food Network Star — originally The Next Food Network Star — debuted in 2005 with a mission. The show aimed to find everyday cooks and bring out the star power within them. By the end of the series, hosts Bobby Flay and Giada de Laurentiis would provide the winner access to a cooking show of their own. For some, this would be the first step toward a lifelong culinary career. 
Take Guy Fieri for example. Now a household name, the bleached-blonde chef started out as a competitor on the show's second season. Taking home the title may have seemed like the ultimate honor, but Fieri was just getting started. Since his victory, he's lent his name and hosting talents to an array of hits, from Guy's Big Bite to Diners, Drive-Ins, and Dives. 
Despite this impressive success story, not all winners had as much luck. In fact, according to She Knows, the Chicago caterer winners of the very first season saw their show canceled after just one year. Often times, runner-ups become more successful following the show than the true victors, prompting an interesting fan theory. 
Fans speculate that coming in second might be the best outcome
One Reddit user sparked an interesting theory when they made a post to the Food Network community. Their submission began with a bold claim: "Sometimes I wonder if the secret to these Food Network Star and other shows like that […] is to not actually win but to come in second place." 
The Redditor's assertion may sound ridiculous at first. After all, why go on The Next Food Network Star if you don't truly want to be the next star? Still, she provided some compelling evidence. She noted that the runner-up often is more widely admired by viewers and gets extra attention through discussions of whether the right person won. Fan favorites who don't end up winning the crown are often featured in other programs, with the network aiming to utilize their crowd appeal. 
Other fans of the show seemed to agree with the original poster. Many users chimed in, sharing that they had often felt the same way about competitions like American Idol. Another fan contributed an interesting perspective with the thought, "I believe that in these shows if you WIN – the network owns your career for a period of time, but if you lose, you're free to negotiate your own best deal after a period of time."
The show provides recipes and life lessons
Perhaps the runner-ups are granted more freedom … with the added bonus of being everyone's favorite underdog. Valuing personality over performance isn't necessarily something new for the show. According to Mashed, many competitors of past seasons have complained about judges' emphasis on presentation over taste. 
Although it's hard to say for sure whether this theory is true, it does contribute some valuable life lessons to the already wholesome programming. As one fan put it: "I think we can safely conclude that winning isn't everything."