The Nicest Kardashian Sister IRL Might Not Be Who You Expect
The Kardashian-Jenner sisters were bound to be set up for comparison. When there's five of you, you all kind of look alike, and your parents gave you all names starting with the same letter (not to mention that you spent most of your lives in the harsh glare of reality TV while racking up fortunes …
The Kardashian-Jenner sisters were bound to be set up for comparison. When there's five of you, you all kind of look alike, and your parents gave you all names starting with the same letter (not to mention that you spent most of your lives in the harsh glare of reality TV while racking up fortunes for being famous), people are bound to look for similarities and differences. The sisters have been scrutinized to see who is the least popular on Instagram (Kourtney), who has the least money (Kendall), and who has the most extravagant closet (a toss-up depending on personal style preferences). 
Now fans of the show want to weigh in on another comparison between the sisters. Who is the nicest?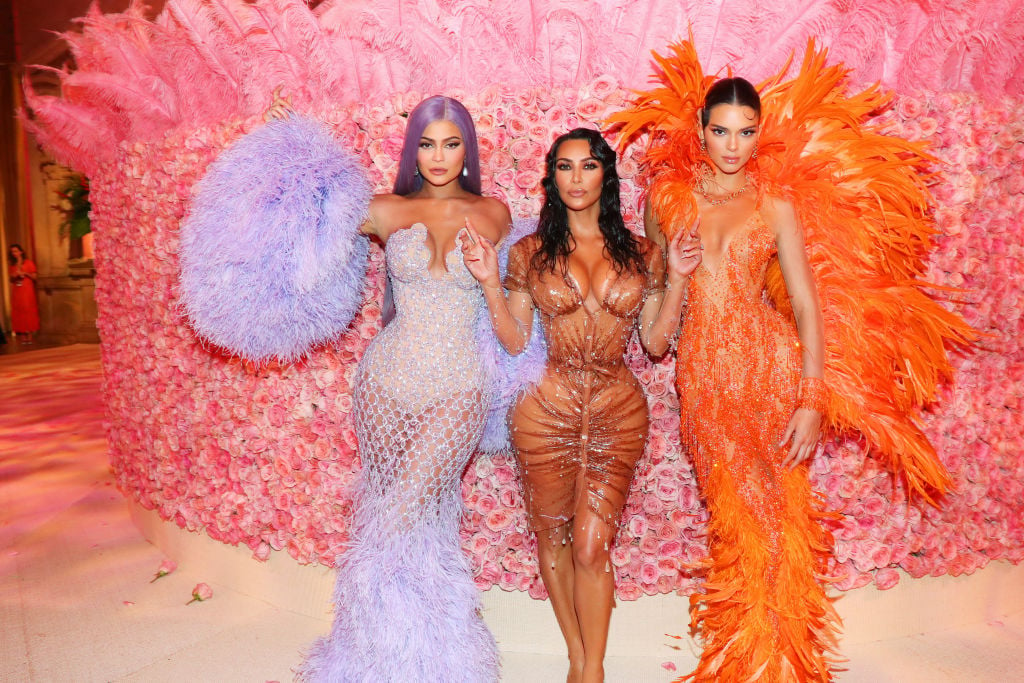 Keeping Up with the Kardashians highlights the sisters' mean moments
It might seem silly to talk about which sister is the nicest when so much of their public personas have been built around moments of spite and fights. From its very beginning, the reality TV series that follows the sisters' lives has used their own battles with one another as fodder for ratings. Getting to see the sisters spat over everyday things helps to show the family as real and genuine, and it makes them more relatable to fans despite their extravagant lifestyles. 
The fighting, however, has gotten out of hand in the past. In fact, many fans expressed frustration with how much the latest season focused on the fight between Kim Kardashian West and her sister Kourtney. Eventually, Kourtney left the show amidst the drama, and now fans are concerned that the plot doesn't really have a purpose or direction. Sometimes it seems like fighting was really all the show creators had left to use. 
Fans want to know more about the sisters' behavior
Everyone knows that reality TV, even if it is supposed to be "real," embellishes in order to make for more entertaining viewing. That's why fans are curious about what the sisters are like when they aren't on camera. One fan created a Reddit thread dedicated to the topic and asked for stories about what the sisters are like "in real life" in an attempt to find out more about who is the nicest — and who's not. 
"I've heard that Kendall is a legitimate brat," the thread begins.  "But there's not a lot of things out in the public for Kylie or Kourtney. Or if they are, I can't find them. So how are Kourtney, Kim, Khloe, Kendall and Kylie in real life?" The comments quickly filled up with accounts of the sisters showcasing different personality traits. Some people were only able to go off their own impressions from a distance, but some fans had actually met some of the sisters at events and were able to speak to real-life experience. 
The Jenner sisters, in particular, were singled out as being "bratty." This could be simply because they are the youngest of the sisters and therefore spent more of their childhoods and adolescences in the public eye. It's harder to shake a reputation as being immature and spoiled when people have seen you literally grow up in front of them. 
Kim Kardashian West is perceived as 'sweet'
One trend that came up again and again in the thread was Kim Kardashian West's "sweet" personality. A fan who met the star at an event explained that both she and Khloé were "as sweet as you'd imagine" and seemed really personable and able to relate to fans. Kardashian has also, according to commenters, earned a reputation for being professional on set. 
Another fan, who claimed to have met Kim at a restaurant, chimed in about how well she is able to balance fame with the demands from fans: "Genuinely a great woman with a huge heart. Loves her fans and understands her life is public and has no problem with that. She knows it took fans to get where she is." 
Kim Kardashian West may have a persona on the show — especially after the fight with her sister — as being mean and strict, but fan experiences suggest otherwise. In fact, she may be the nicest of all the sisters.