'The Night Stalker': Who Is Richard Ramirez's Wife?
Richard Ramirez was a serial killer, rapist, kidnapper, pedophile, and burglar who killed more than a dozen people in California in the 1980s. Despite his reputation as "The Night Stalker," Ramirez did have a wife. After the state imprisoned "The Night Stalker" with 19 death sentences, Ramirez found love and was legally married.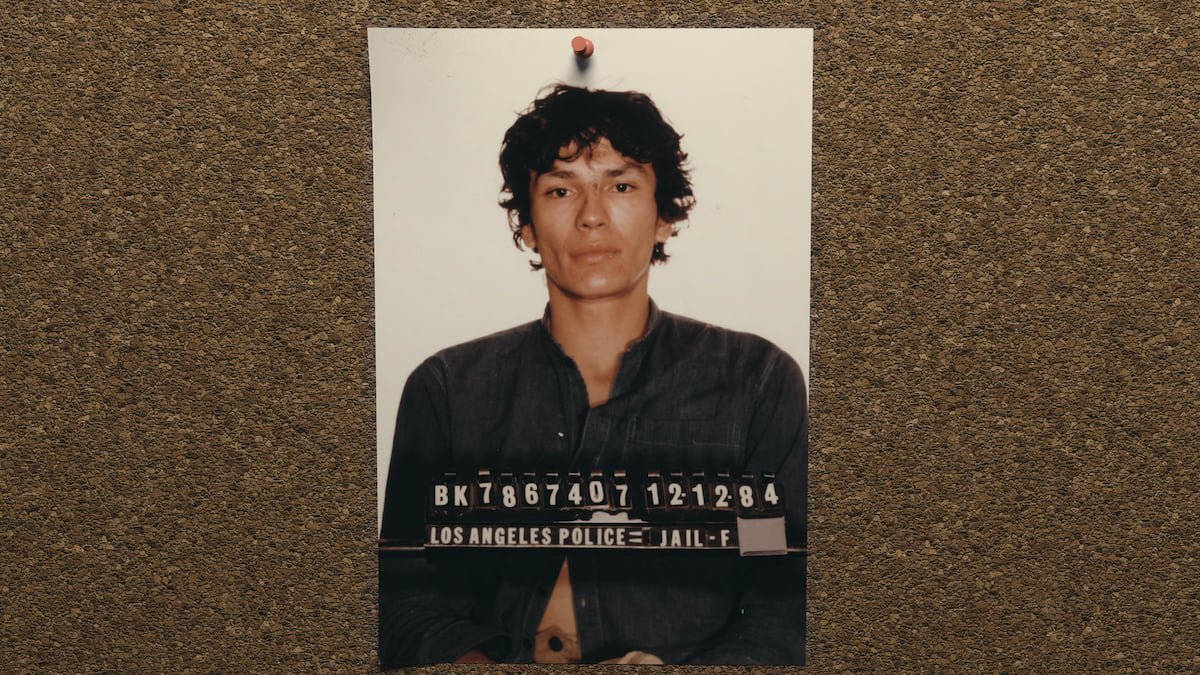 'The Night Stalker' Richard Ramirez terrorized Los Angeles in the mid-1980s
Ramirez became known as "The Night Stalker" thanks to the media attention his killings garnered. In the 1980s, the devout Satanist would sneak into L.A. residents' homes to rape and murder their victims. One of the scariest aspects of Ramirez's killing spree was how random it was. "The Night Stalker" went after anyone regardless of age, sex, or ethnicity.
During the summer of 1985, L.A. residents were urged to lock their doors — an uncommon occurrence for most at the time. Ramirez quickly became known for entering homes through unlocked doors or windows and attacking his victims with a gun or knife. Most often, Ramirez would burglarize the homes he broke into after sexually assaulting his female victims. 
Authorities had a hard time catching him because Ramirez's modus operandi (M.O.) was so unclear. In 1988, Ramirez was convicted of 13 murders and 30 other felonies, including rape, oral copulation, and burglary.
Richard Ramirez's wife Doreen Lioy
Like Ted Bundy, Ramirez had a large female following after he was arrested. Many found his persona captivating, including Doreen Lioy. According to the San Francisco Chronicle, Lioy was a freelance magazine editor when she met Ramirez. After 11 years, multiple weekly visits, and 75 handwritten letters, Ramirez proposed to Lioy in 1988. Because Ramirez wasn't ready to settle down, the two were married several years later in 1996. At the time, Ramirez was on death row in San Quentin State Prison. Lioy was reportedly "ecstatically happy" to marry to the serial killer, despite what the public thought of her decision.
The San Francisco Examiner reported that Lioy wore a $148 wedding dress when she married Ramirez. Lioy gave Ramirez a 14-karat gold ring engraved with: "I love you forever. Doreen." The platinum ring Ramirez got for his bride read: "To my one and only love. Richard." No one from Lioy's Catholic family attended the wedding, but Ramirez's brother and sister were present. So was The Night Stalker author Philip Carlo. 
Richard Ramirez's wife severed ties with him before his death 
Ramirez and Lioy's marriage lasted for 13 years. Allegedly, Lioy cut ties with her husband in 2009 after DNA evidence confirmed he raped and murdered 9-year-old Mei Leung in 1984. A spokesperson for the San Quentin Prison pointed out how Ramirez denied visitors in his final years, beginning in 2010. This led many to assume Lioy was finally distancing herself from her husband. Though Lioy never publicly commented on Leung's death, her alleged separation from Ramirez was confirmed when no one claimed Ramirez's body in the weeks after his death (via Marie Claire). 
"The Night Stalker" died on June 7, 2013, at 53-years-old. His death was caused by complications of B-cell lymphoma, a cancer of the lymphatic system. The coroner also cited substance abuse, which predated his time in prison, and hepatitis C in their report of Ramirez's death.