'The Notebook' Is Based on a True Story
'The Notebook' starring Rachel McAdams and Ryan Gosling is a beloved movie. But it's based on a true story.
The Notebook is perhaps one of the most beloved romantic dramas in modern-day cinema. Based on the best-selling Nicholas Sparks novel, the movie follows star-crossed lovers Noah (Ryan Gosling) and Allie (Rachel Adams) who first met in the summer of 1941 and reconnect some years later.
Told in the past and present day, we learn that Noah (James Garner) is now telling his love story to Allie (Gena Rowlands) who has Alzheimer's. Though the film is beloved by many, most people don't know that it based on a true story.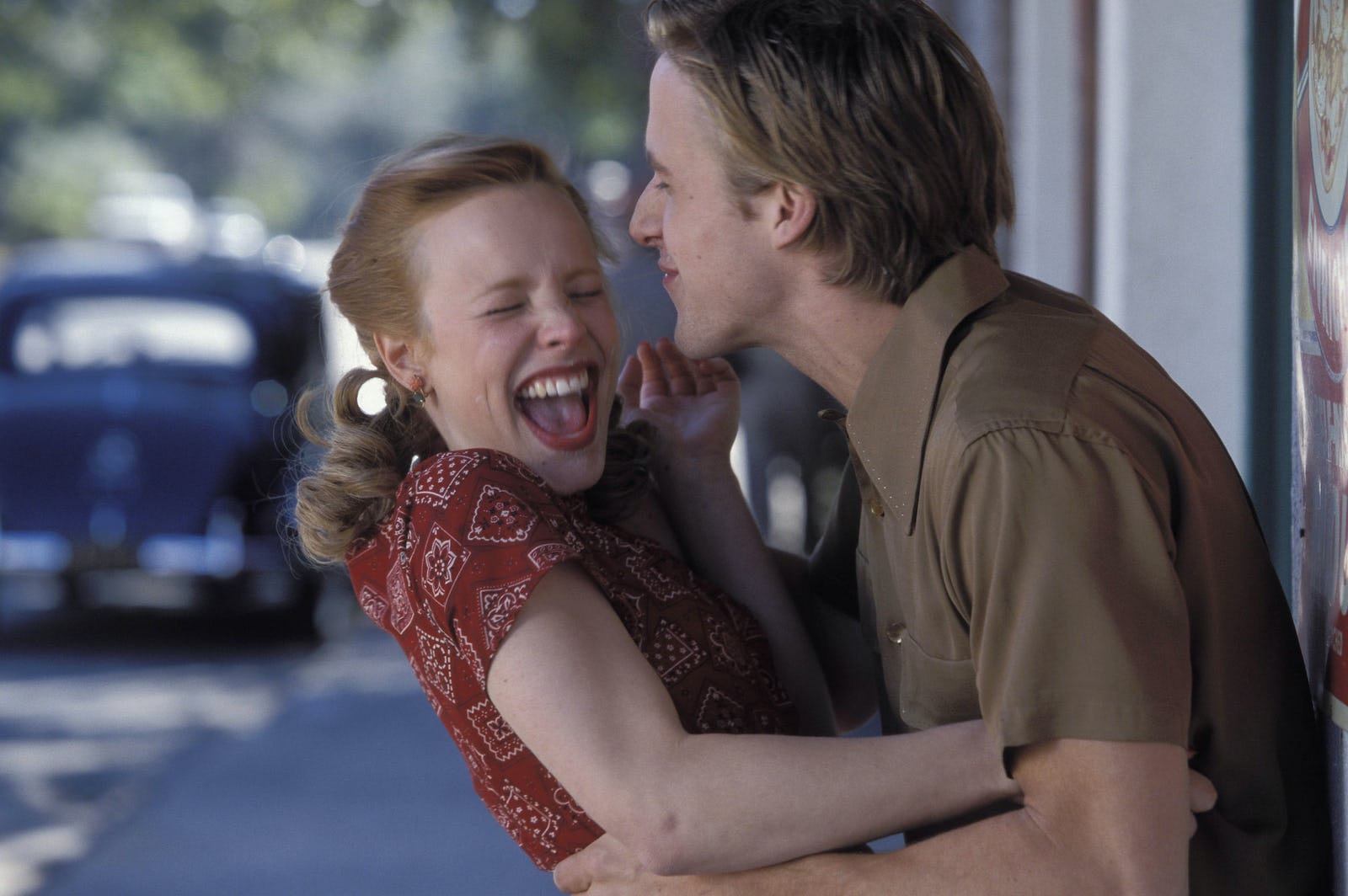 'The Notebook' movie creators were afraid the movie would be too melodramatic
Though Sparks' novel was a best-seller, the screenwriter thought it would be too sappy and unbelievable. He worked diligently to make sure the characters came off as multi-dimensional on-screen.
"The problem with the book is that it's melodramatic and sweet, and you have to find a way to appeal to an audience that is apprehensive about yet another sweet movie," screenwriter Jeremy Leven told The Harvard Crimson. "So you have to give it an edge, make it real, and make the choices the characters face real."
Thankfully, Leven's writing and flourishes to the characters panned out amazingly well on the big screen.
Ryan Gosling and Rachel McAdams did not get along while filming the movie
As much as fans were and are still obsessed with Allie and Noah and the chemistry between Gosling and McAdams, in real life, the actors were at each other's throats while filming.
"Ryan came to me, and there's 150 people standing in this big scene, and he says, 'Nick come here,'" Cassavetes told MTV. "And he's doing a scene with Rachel and he says, 'Would you take her out of here and bring in another actress to read off camera with me?' I said, 'What?' We went into a room with a producer; they started screaming and yelling at each other … The rest of the film wasn't smooth sailing, but it was smoother sailing."
The pair actually went on to date after the movie wrapped.
'The Notebook' is based on a real-life story
As romantic and out of a fairytale as The Notebook might sound, it's actually based on a real-life love story.  Sparks based the novel on his now ex-wife Cathey's grandparents who had been married for over 60 years. Sparks wrote on his website,
But though their story was wonderful, what I most remember from that day is the way they were treating each other. The way his eyes shined when he looked at her, the way he held her hand, the way he got her tea and took care of her. I remember watching them together and thinking to myself that after 60 years of marriage, these two people were treating each other exactly the same as my wife and I were treating each other after 12 hours. What a wonderful gift they'd given us, I thought, to show us on our first day of marriage that true love can last forever.