'The Notebook' Was Almost a TV Show
Hollywood studios are always looking for ways to bring exciting content to people's TV screens, and that sometimes includes adapting popular movies into series. One of the most popular romance films of all time, "The Notebook," almost got this treatment a few years ago. If things had gone as planned, fans could have seen Noah and Allie as TV characters.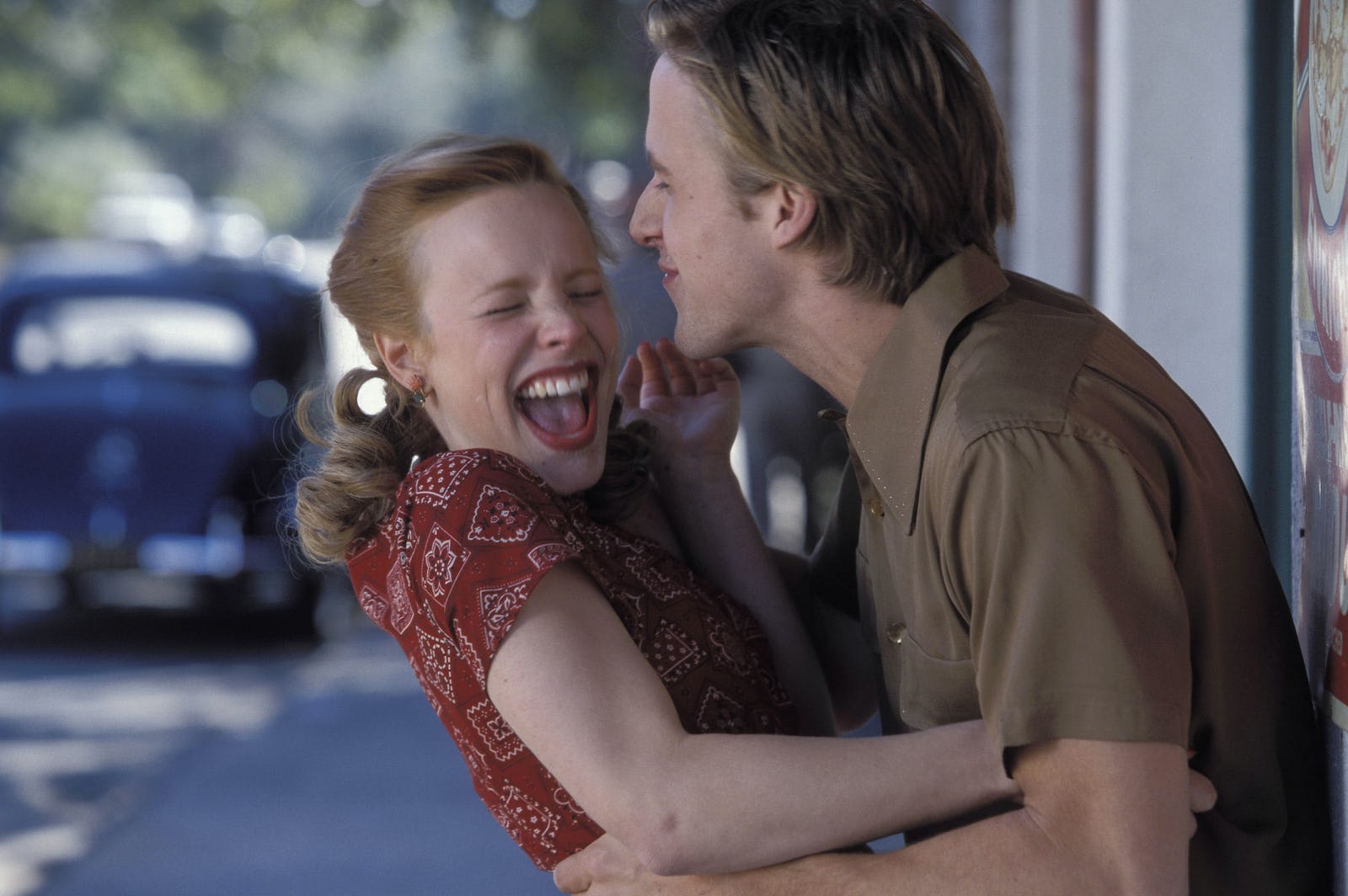 'The Notebook' is the most successful Nicholas Sparks movie
Writer Nicholas Sparks is known for his riveting romance novels that have been turned into Hollywood movies. Many of these films have done quite well at the box office, but "The Notebook" is arguably the most successful one.
Released in 2004, "The Notebook" made $81 million at the box office, according to Vox Magazine. It also has the highest rating on Rotten Tomatoes (53 percent) out of any Nicholas Sparks films.
"The Notebook" has also won ten awards—a high number compared to other Nicholas Sparks movies. The most iconic prize the movie received was the "Best Kiss" category at the MTV Movie Awards in 2005. The lead actors—Rachel McAdams and Ryan Gosling—accepted the award with a kiss, which led many other winners to do the same the following years.
'The Notebook' almost became a TV show
RELATED: Ryan Gosling Says His Relationship With Rachel McAdams Was 'More Romantic' Than 'The Notebook'
Given its success, perhaps it's not surprising that some people have considered turning "The Notebook" into a TV show.
In 2015, E! News reported that The CW was developing a script based off of the film. Sparks was also taken on as an executive producer.
The outlet wrote, "The show would be based on the book and movie of the same name and follow 'the romantic journey of the two beloved central characters Noah and Allie' from the start of their relationship to their future together 'against the backdrop of the racial politics, economic inequities, and social mores of post-World War II of the late 1940s in North Carolina.'"
However, this project was later put aside because, according to The Wrap in 2017, the network could not find another writer for the series.
Some fans don't think the love story in 'The Notebook' should be romanticized anymore
RELATED: 'The Notebook': Rachel McAdams' Audition Had to Be Stopped Because Everyone Was Crying
If "The Notebook" does have a remake in the future, the relationship between Noah and Allie will likely be brought into question.
In recent years, many fans who used to love the movie are now accusing it of romanticizing a "toxic" relationship. This argument mostly comes from Noah's behavior throughout the movie. For example, he tries to ask Allie out by threatening to end his life if she does not go on a date with him. After they later break up, he also continues to yearn for her even when she is living a new life with another man.
In an article published on USA Today titled "'The Notebook' Is a Dumpster Fire and I Didn't Realize It 15 Years Ago," writer Carly Mallenbaum said, "I am embarrassed that I fell for a tale about a stalker who likes the way a girl looks on a carnival ride, and so he spends the rest of his life pining for her, despite not appreciating anything else about her."