What The Actor Who Has Starred as The Notorious B.I.G. in 'Notorious' Did to Transform Into the Rapper
Jamal "Gravy" Woolard had no acting experience prior to his portrayal of The Notorious B.I.G. in the rapper's biopic. Gravy would reprise the role in another film.
When the time came to cast an actor to star as The Notorious B.I.G. aka Biggie, in a biopic, producers knew they had to get it right. Thousands auditioned but Jamal "Gravy" Woolard proved to be the best choice. It would be his first role ever. To pay homage to the King of hip hop, Gravy went through a full physical transformation in order to truly embody Biggie.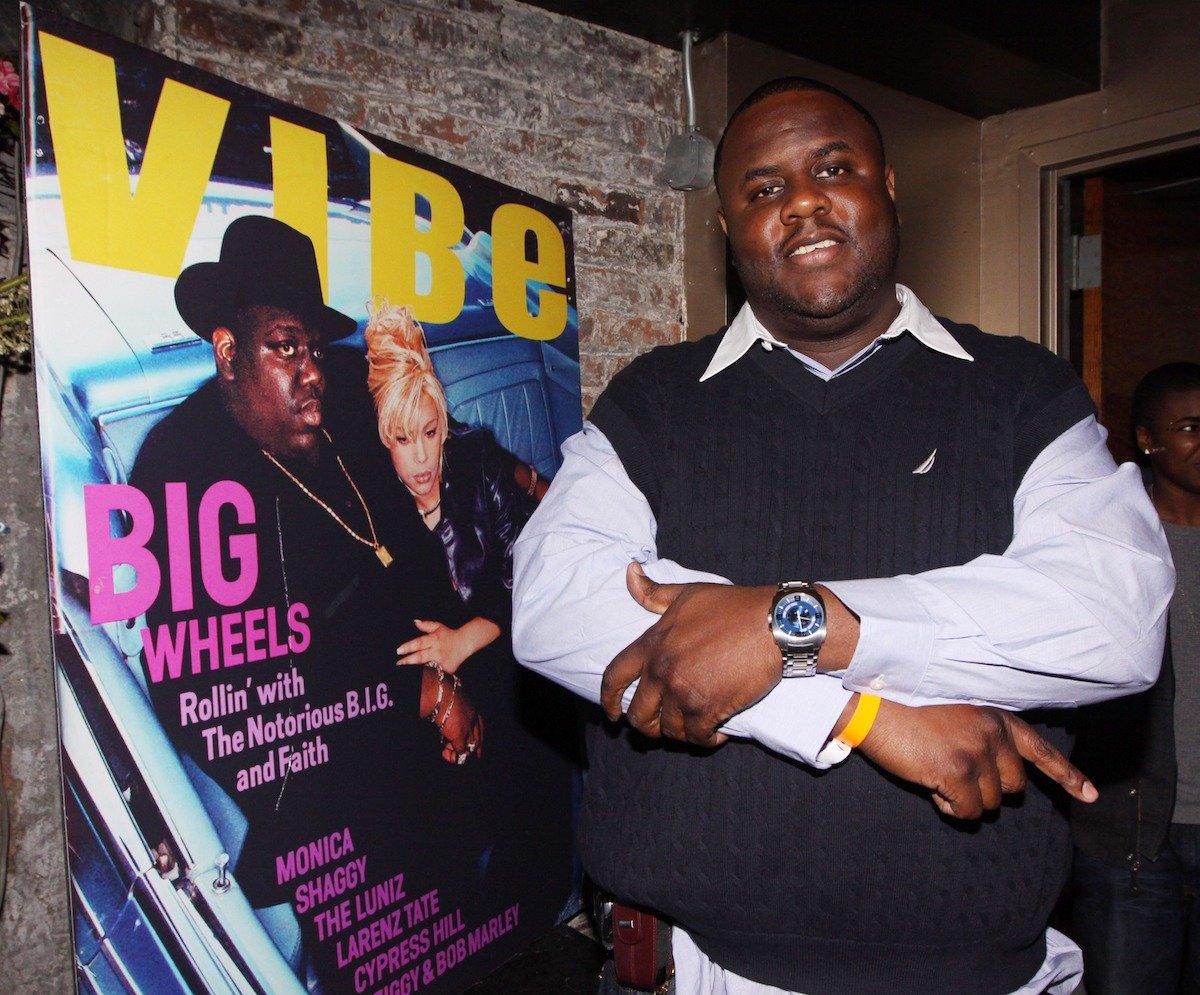 He had no acting experience prior to 'Notorious'
Before playing Biggie, Gravy had no acting experience. He was not trained classically, or even participated in any theater or drama programs throughout school or his young adulthood. Gravy even joked during his recent interview with Vlad TV: "I was causing drama but I wasn't practicing drama."
Gravy went to an open casting call for the film and was being guided by the director on how to read for the part. But her way of doing things didn't come naturally to him. Midway through his audition, he decided to take control. 
"I was like, 'Hold on, if you don't sign me on for this role then you're tripping. I'm Brooklyn [just like Biggie],'" he said he told her. He even stopped the reading to try and flirt with the intern that was in the room. During his time with casting and the film's executives, Biggie's mother, Voletta Wallace, came into the room. "She was like, 'That's my son,' Gravy said Wallace said of him.
The actor gained a significant amount of weight to play Biggie
Once he was hired for the role, Biggie's friend and mentor, Sean "Diddy" Combs, enlisted gravy into acting classes at The Julliard School. Gravy credits that experience and his own love of Biggie for helping him prepare. In total, it took him six months of studying before filming began. 
Gravy was so dedicated to the part that he packed on 120 pounds to adapt to Biggie's larger aesthetic. The weight gain and adjusting his voice to sound like Biggie made him sick with strep throat, but he says it was worth it.
"It was hard playing BIG…my tone is higher than him so to stay in his voice and mindset every day was crazy," he said. "Then I was getting up with the weight. I came in at 260, I got up to 385, almost 400 pounds, so I was pushing it…wearing a 6X. I wanted to live it, do it, become him."
Gravy reprised his role as Biggie in a separate project
Some actors get pigeonholed into a certain role, but it's rare that they play the exact same character more than once. Gravy broke the mold. He played Biggie again in All Eyez on Me, the Tupac Shakur biopic. Fans of both rappers are familiar with their once close friendship souring after Tupac accused Biggie and his associates of setting him up to be robbed and shot in 1994. His role in the film was relatively small.
Gravy told Vlad that he was not initially in line for the role. "I wasn't really on their mind," he admitted. "It was thanks to L.T. Hutton…I just felt like this type of character you can't really be playing with…I've seen a lot of Tupac's, I've seen a lot of Suge's [Knight] but there's only one B.I.G.," he said.