The Numbers Prove Mike Myers' Movie Career Is Over
Mike Myers began as a bright young star on Saturday Night Live in 1989. And like many of his contemporaries, he soon made the leap to films, many of which he wrote and/or produced. Through the 1990s and early 2000s, Mike Myers movies were cash cows. The actor pumped out a string of successful films, including Wayne's World, Austin Powers, and Shrek. So, what happened to Mike Myers?
After facing a few box office flops and an on-set reputation for diva-like behavior, Myers might not see another upswing in his acting career anytime soon.
Mike Myers' movies were once extremely profitable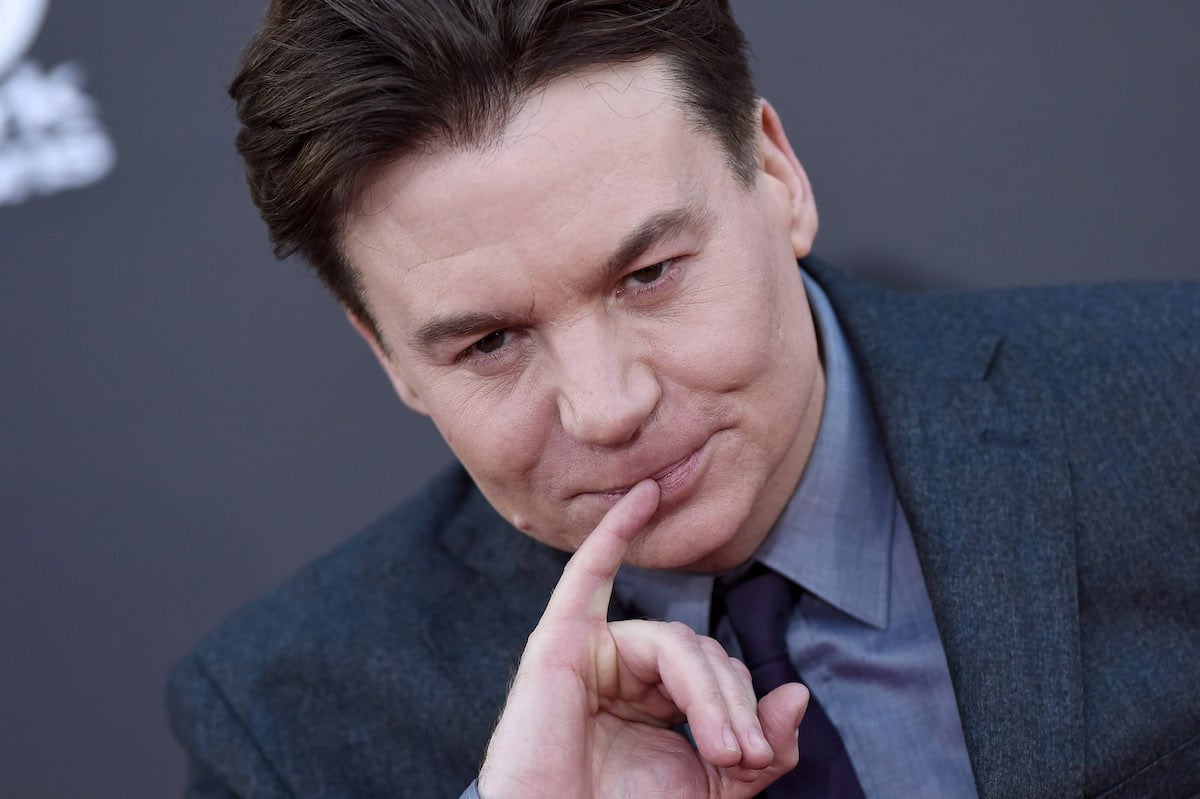 Myers' 1992 feature film version of his SNL sketch with Dana Carvey, Wayne's World, was a big hit. According to IMDb estimates, opening weekend in the U.S. and Canada alone earned $18 million, just shy of making back its estimated $20 million budget. The worldwide gross totaled a whopping $183 million.
So I Married an Axe Murderer and Wayne's World 2 came out the following year, with the former taking a monetary beating and the latter just barely making a profit of $8 million. But that wasn't unusual (in Hollywood, flops come with the territory), and Myers was on the upswing again with his cryogenically frozen 1960s spy character, Austin Powers.
His first film in the series, 1997's Austin Powers: International Man of Mystery, netted a nice profit of around $50 million. Its 1999 follow-up, Austin Powers: The Spy Who Shagged Me, topped the original by miles with a profit of around $279 million. The third, in 2002, Austin Powers in Goldmember, also fared well, with a gain of about $233 million. 
But soon, Mike Myers' movies went from hits to flops.
Things took a downturn with 'The Cat in the Hat' and 'The Love Guru'
As Mike Myers' net worth ballooned, he played Dr. Seuss' beloved children's book character in the 2003 live-action movie The Cat in the Hat. But with a bloated budget of around $109 million, the film barely made a profit. Not only was it not profitable, but it was also a critical flop. 
It was so bad, in fact, Dr. Seuss' widow, Audrey Stone, ensured a failure like that would never happen again. Now no one can make a live-action version of her late husband's work. For that, we can thank Myers, who not only took the character in a bizarre direction but also was reportedly a diva on-set. In an interview with AV Club, co-star Amy Hill claimed a hanger-on fed chocolates to the star all day.
The Love Guru, released in 2008, was another colossal flop, losing at least $20 million and receiving scathing criticism from audiences and critics. The New York Times called the Mike Myers movie "downright antifunny, an experience that makes you wonder if you will ever laugh again."
Mike Myers' movie 'Shrek' is the actor's only saving grace now
Though Shrek isn't Myers' brainchild like Wayne Campbell and Austin Powers, it is his bread and butter, at least profit-wise. 
Variety reported in 2001 that Myers and co-stars Eddie Murphy and Cameron Diaz each made $35,000 an hour for their voice acting work in Shrek 2. That's just for one film. There are five feature-length Shrek films out now, as well as many shorts.
So, what happened to Mike Myers?
Perhaps the safety net of those paychecks allows Myers to be picky with what he does with his time these days. He told GQ in 2014 that although not many scripts come his way, he does "turn virtually everything down."
In the past several years, Myers has had the chance to act in dramatic movies such as Inglorious Basterds and Bohemian Rhapsody. He tried to resurrect an old gem from the 1970s, The Gong Show, in 2017 to little success. And aside from a rumored fourth Austin Powers film and a six-episode Netflix series, there doesn't appear to be much else on the horizon for Myers.