'The O.C.': Alex and Marissa's Relationship Was Meant to Be More Meaningful
The O.C. was one of the most popular teen dramas created by Josh Schwartz. It premiered in 2003 and ran for four seasons. The series centers on Ryan Atwood, a teenager from a broken home who is taken in by a wealthy family of Sandy and Kirsten Cohen. Ryan and his near-brother Seth dealt with life as outsiders in the high-class world of Newport Beach.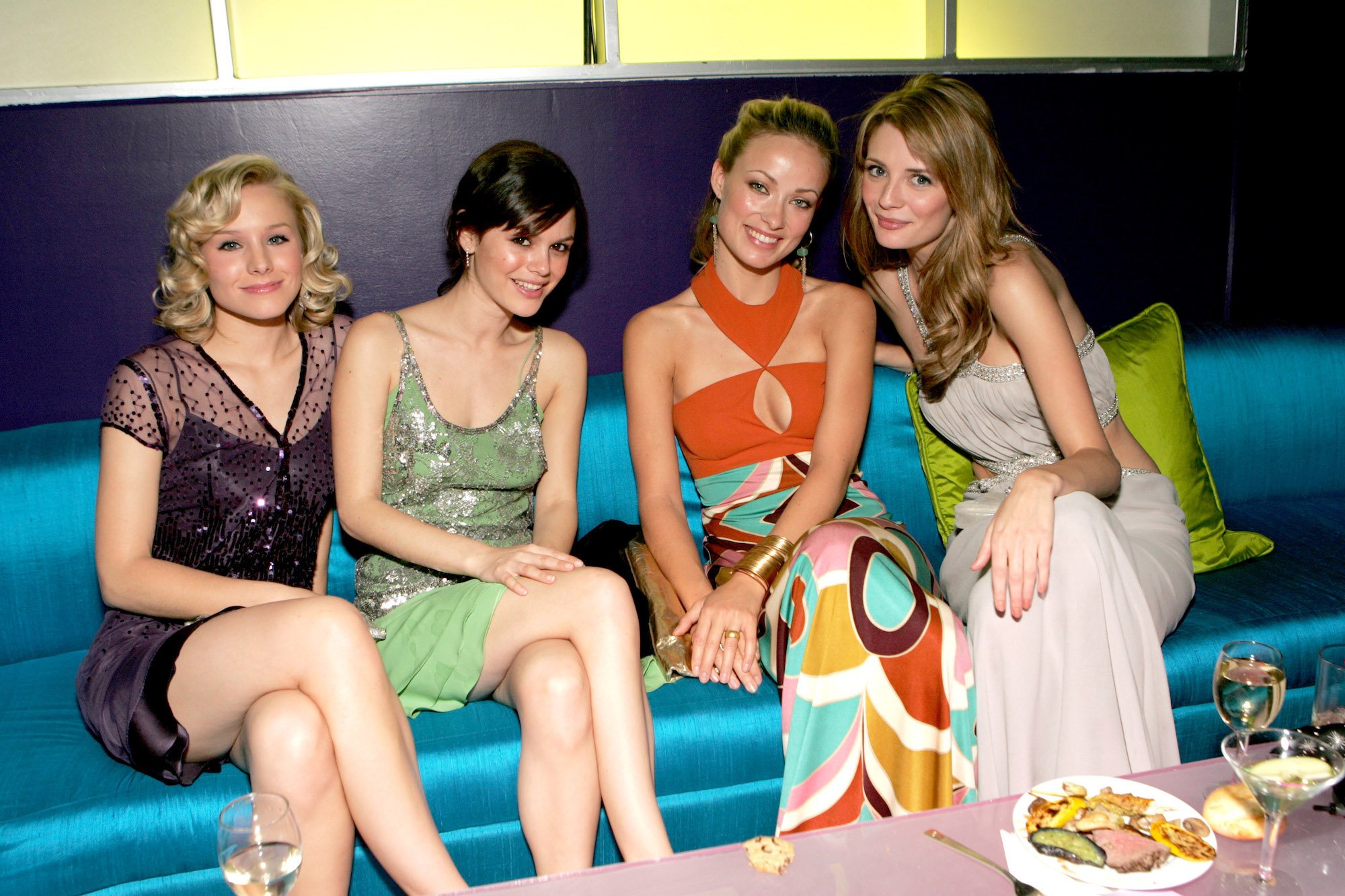 Alex Kelly and Marissa Cooper
Alex Kelly was a 17-year-old portrayed by Olivia Wilde. She appears in the second season at the Bait Shop. Alex got emancipated from her parents, leading to her dropping out of high school and moving to Newport Beach. She is bisexual and had short-lived relationships with both Seth Cohen and Marissa Cooper.
Marissa Cooper, played by Mischa Barton, was part of the four protagonists of The O.C. until she died at the third season's finale. She was a California native born into a wealthy family, and her parents were Julie Cooper and Jimmy Cooper. Marissa's relationships seem somewhat explicitly chosen to take stabs at her mother, but Ryan Atwood was different. She has had relationships with Ryan Atwood, Kevin Volchok, Alex Kelly, Johnny Harper, Luke Ward, and Oliver Trask. Marissa had substance issues and experienced depression.
The brief but passionate relationship
RELATED: 'The O.C.': How Rachel Bilson Went From a Guest Star to a Series Regular
Alex's ex-girlfriend, Jodie, showed up in town, leading to her breakup with Seth Cohen. Shortly after Alex and Marissa begin to get closer and the chemistry and tension between the two is undeniable. On Valentine's Day, Marissa sees Alex at the Bait Shop after an awful dinner with her mother, Julie Cooper. Even though Alex said no dates on Valentine's Day, Alex took Marissa on a spontaneous date to the beach where they kissed for the first time.
Marissa then tells her best friend, Summer, which makes Alex happy. She later moves in with Alex after admitting to her mother that they were dating. They were together for a while but eventually started experiencing some problems in their relationship, mainly because of Alex's jealousy towards Ryan. They later break up, which Alex prompts her to make a low-key departure going back home and return to high school.
Network interference
The relationship between Alex Kelly and Marissa Cooper was disappointing since fans never truly got to see their relationship as it was meant to be. The relationship downplayed, leading Josh Schwartz to write Olivia Wilde's character out of the show following network interference, according to Screenrant. 
Alex and Marissa's relationship was one of the few LGBTQ relationships depicted on teen television. According to E!, Olivia Wilde was impressed the show had such a progressive storyline and was glad to be a part of the important conversation the show was able to start.