'The O.C.' Almost Went With Another Name for Chrismukkah
To fans of The O.C., December means Chrismukkah. A holiday invented by Adam Brody's character, Seth Cohen, Chrismukkah marked the teen's way of combining his parents' upbringings.
His mom, Kirsten Cohen (Kelly Rowan), grew up Christian celebrating Christmas. As for Seth's Jewish dad, Sandy Cohen (Peter Gallagher), he spent his youth celebrating Hanukkah. Chrismukkah became the TV show's trademark but the holiday almost had another name. 
Seth Cohen introduced Chirsmukkah in 'The O.C.' Season 1 
During Ryan Atwood's (Ben McKenzie) first holiday season in the Cohen house, Seth introduces him to Chrismukkah. The O.C. Season 1 Episode 13: "The Best Chrismukkah Ever" chronicles Seth giving Ryan the full Chrismukkah experience. 
Meanwhile, Ryan's not a big fan of the holidays. He just wants to get through it without drama. But the show wouldn't be The O.C. without it. Marissa Cooper (Mischa Barton) gets caught shoplifting while browsing South Coast Plaza with Ryan. Then later she drunkenly leaves a party only to get stopped by the police. 
After the first Chrismukkah episode in 2003, the holiday became a staple on The O.C. with one airing every season during the show's run.
The writers of 'The O.C.' almost called Chrismukkah Hanimas
During a 2013 interview with HuffPost, O.C. creator Josh Schwartz discussed the origins of Chrismukkah. 
"It was born in the writer's room and it was really down to Chrismukkah or Hanimas — those were our choices," Schwartz said. "We went with Chrismukkah and we probably should've done a better job of trademarking it and selling greeting cards."
"It was definitely something we had a lot of fun with," he added. "There were also a lot of people who said, 'Oh! I celebrate Hanukkah and Christmas. My parents are interfaith and now, I can call it Chrismukkah.' So it gave name to something a lot of people were experiencing, but they didn't really know what to call it."
'The O.C.' creator says Seth Cohen's obsession with Chrismukkah 'felt very true to his character'
From the beginning of The O.C., Schwartz knew he wanted to highlight Sandy's Jewish faith. 
"It was always important to me that Sandy was going to be Jewish and there weren't a lot of Jews that I experienced in Newport Beach," he said. "Sandy was coming in as this Jewish guy from the Bronx, very much like my dad, [which] would automatically make him an outsider."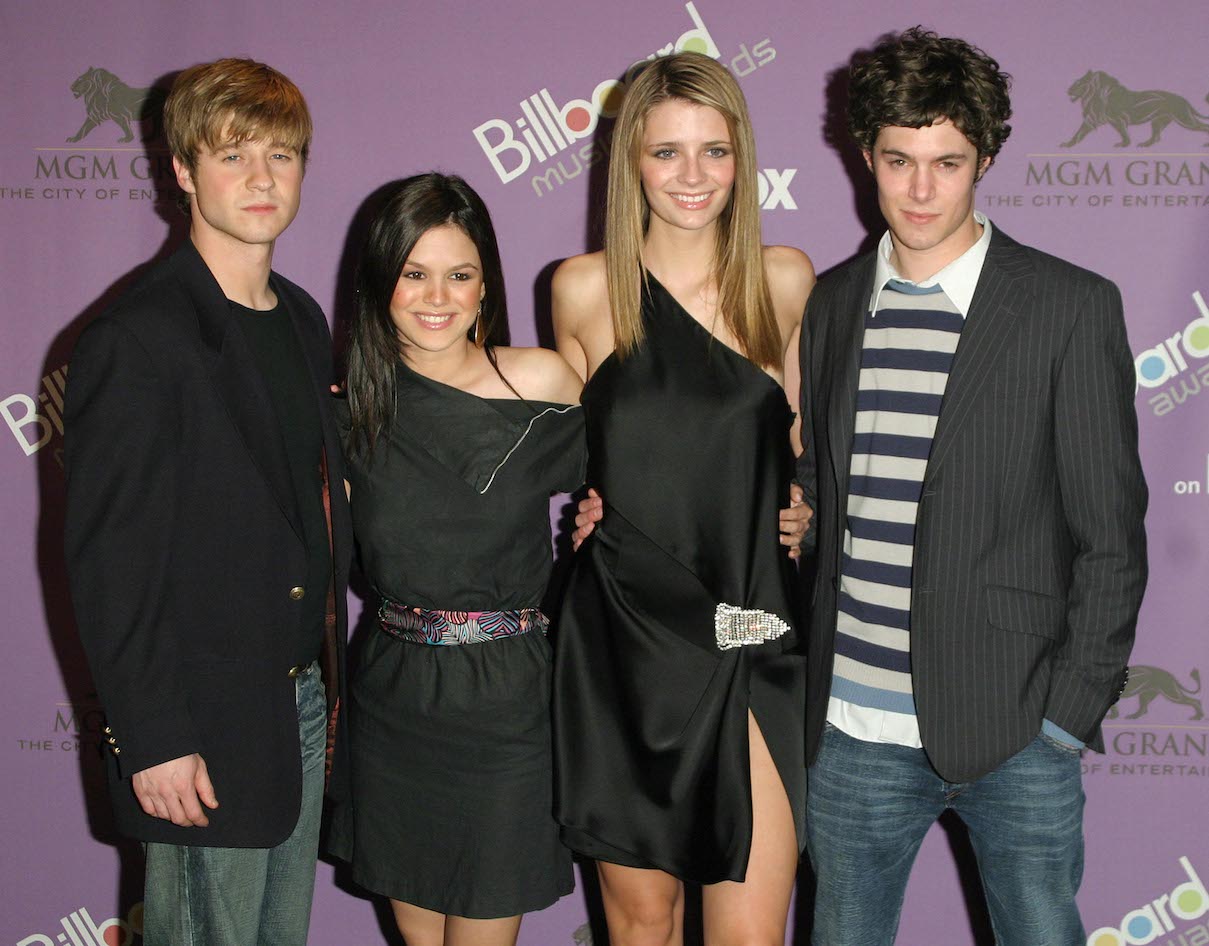 "It also said something about Kirsten [Kelly Rowan] that she would rebel and marry a guy like Sandy and not marry the obvious choice, like Jimmy Cooper," he added. 
Schwartz continued, saying the holiday lined up perfectly with Seth's character.
Seth "would have very cannily seen this as an opportunity to really cash in and have eight days of gifts, followed by one day of many, many gifts," he said before adding it "felt very true to his character." 
Stream The O.C. Seasons 1 – 4 on HBO Max.