'The O.C.' Actor Ben McKenzie Was Apparently 'A Bit of an A**,' According to 1 Co-Star
The O.C. was a teen drama that ran from 2003 to 2007. It was an influential TV show of its time and attracted a huge audience.
While viewers followed the crazy lives of the characters on The O.C., the cast members had their own problems behind the scenes as well. One actor, Ben McKenzie (Ryan Atwood), was reportedly not a nice person, according to a co-star.
Cam Gigandet accused Ben McKenzie of being 'mean'
According to actor Cam Gigandet, who appeared in seasons three and four as Kevin Volchok, he and McKenzie did not get along—much like their characters.
"Actually, Ben McKenzie was kind of mean to me," Gigandet shared with ELLE in 2014. "I hadn't done anything at that point and he was a little bit of an a**."
However, it seems Gigandet has put some of this drama in the past, adding, "But I love him. I think he's a great actor and I love Southland."
Ben McKenzie also admitted to being a 'jerk'
RELATED: 'The O.C.': Ryan Atwood Was Almost Played by These '00s Heartthrobs
McKenzie has not publicly commented on what Gigandet said, but in his own interview, he did admit to being a "jerk" at some point during his career.
He confirmed in 2013 on Riki Lindhome's podcast Making It With Riki Lindhome, that being famous at a young age could make some "people turn into a-holes."
"I certainly include myself, when you're that young, you — and at least I had been through college — but you just, I feel like secretly you actually know that this is not, you didn't quote-unquote earn this, so you weirdly feel guilty about it, which means you behave like a jerk," McKenzie explained, according to Entertainment Weekly.
He added, "That's my theory anyway. I'm not trying to explain it away at all, but of course you make mistakes, but that's how you learn and you get better."
McKenzie did note that he was "always on time" to work and eventually learned to behave better.
"You either spiral downwards forever and it probably doesn't end up very well, or you realize at a certain point, 'Hey, maybe shouldn't be doing that' or 'Maybe this doesn't represent who I actually am or want to be,'" McKenzie said. "And, you know, I think I figured that out relatively quickly."
Other actors on 'The O.C.' who reportedly did not get along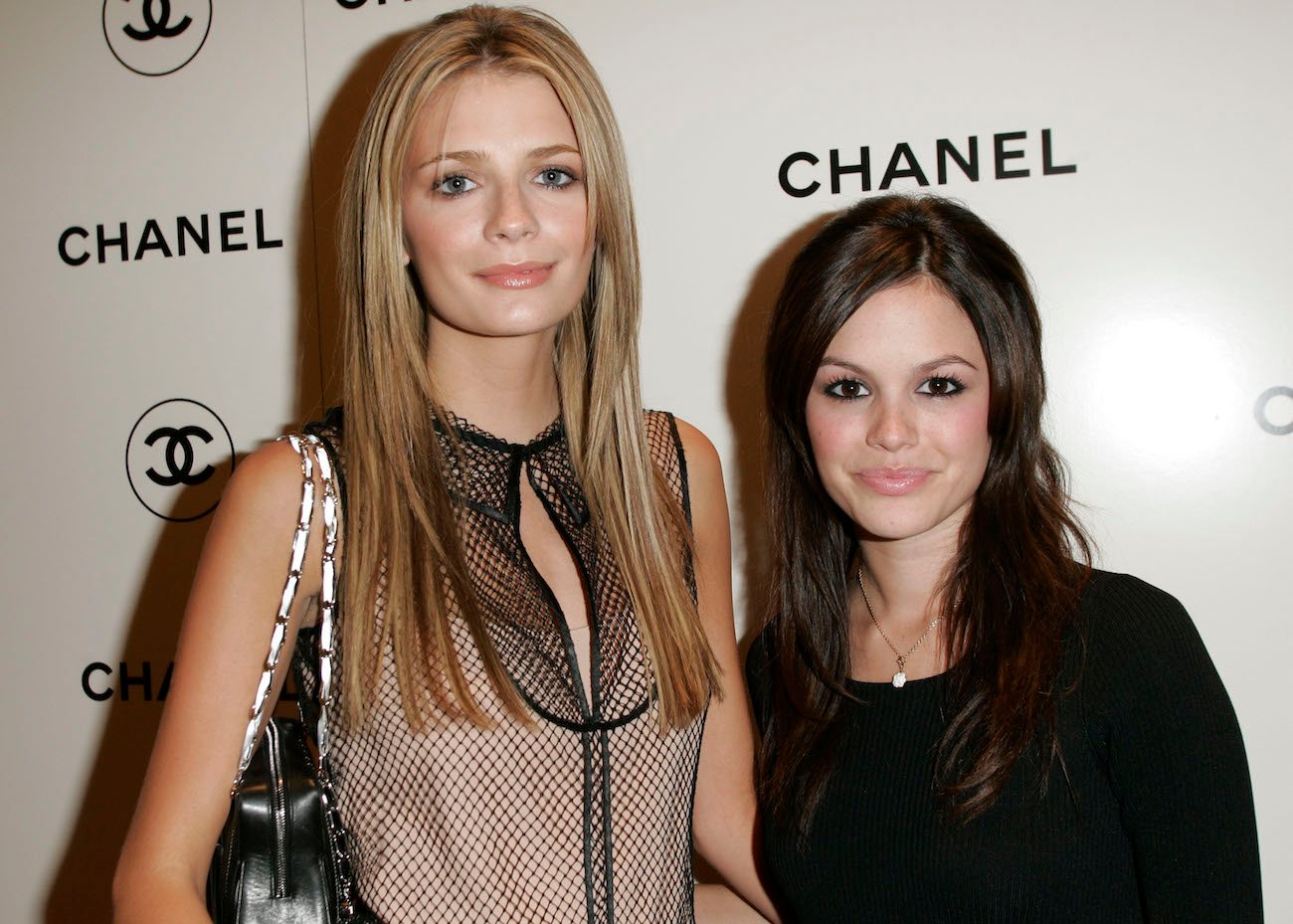 RELATED: 'The O.C.' Characters Creator Josh Schwartz Wishes He Would've Kept 'Around Longer'
Gigandet and McKenzie were not the only ones who had some problems with each other on the set of The O.C.
Rumor has it that Mischa Barton (Marissa Cooper) and Rachel Bilson (Summer Roberts) did not get along as well, despite playing on-screen best friends. These rumors came from an interview with ELLE that Barton did in 2004, in which she seemed to take digs at Bilson's looks.
"She's way more overtly sexual than I am. She is so petite and I am so tall and lanky," Barton said. "I think I'd be scared of having her voluptuousness. I like being understatedly sexy."
However, it does not seem like there is bad blood between Barton and Bilson these days. Barton sometimes appears on Bilson's social media feed when the latter talks about her O.C. days, so the actors may have put their differences behind them.