'The O.C.': Rachel Bilson and Adam Brody Inspired These 2 Things to be Included on the Show
Teen drama TV show The O.C. was such a massive phenomenon that it inspired future television shows, fashion moments, and even the music that people listened to. It served as a trend-setting, must-watch show that inspired countless teens. Now, series stars Rachel Bilson and Melinda Clarke are revealing new secrets about the show in their podcast, Welcome to the OC, B*tches! Bilson, in a recent episode, shared 2 very specific instances that she and co-star Adam Brody influenced The O.C. itself.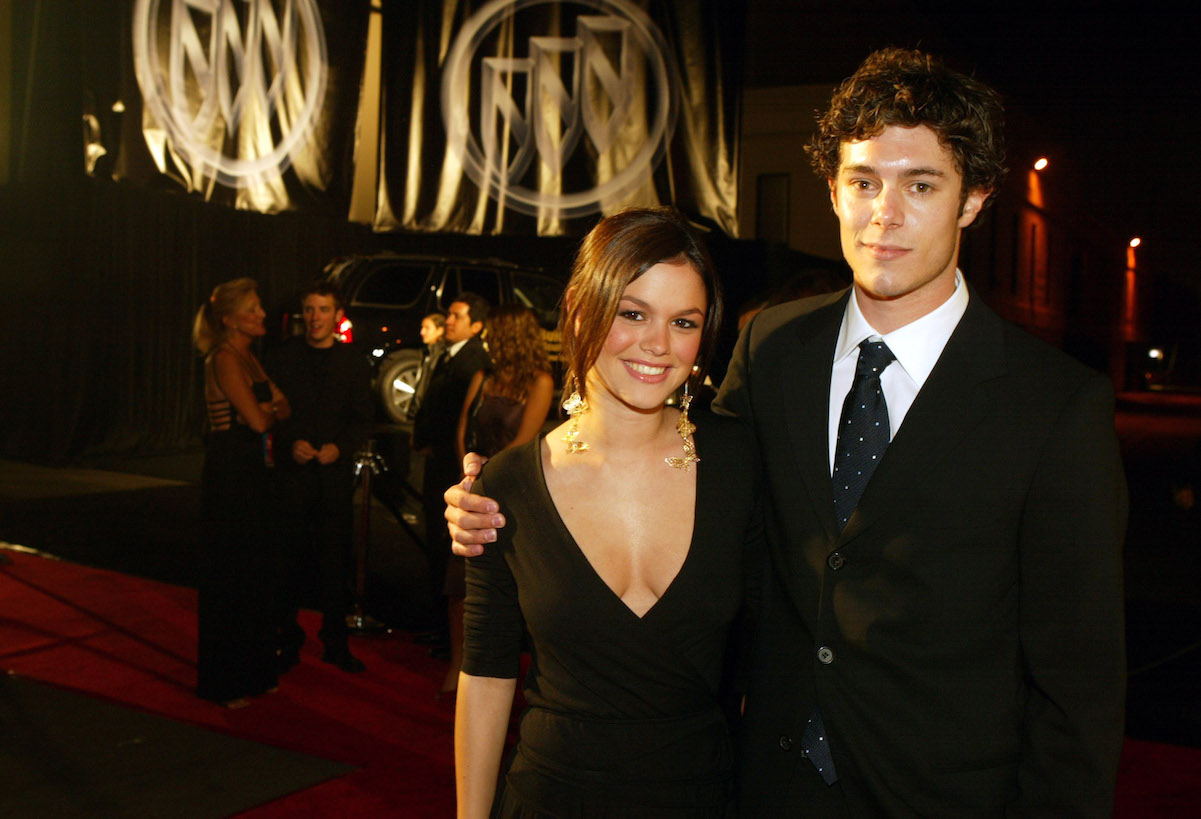 Rachel Bilson started on 'The O.C.' as a guest star then was promoted
Firstly, fans fell in love with Bilson's portrayal of Summer Roberts on the teen show. Funnily enough, Bilson's role was supposed to be more minor than it actually became. Viewers loved the dynamic among Summer, Marissa Cooper (Mischa Barton), Seth Cohen (Adam Brody), and Ryan Atwood (Ben McKenzie).
"She came in and she was just not what you expected in that part," series creator Josh Schwartz revealed to the LA Times about Bilson. "She was adorable and funny and smart, which was a really fresh way to go with that character. And the more we gave her to do in the first couple of episodes, the more she kept nailing."
"Finally, in the episode with the Tijuana road trip, we watched a scene between her and Seth in the diner and knew: This girl is amazing. Let's make her a series regular," he shared.
But Bilson didn't only impress Schwartz enough for him to bump her to series regular. She also influenced the content of the show itself, beyond her casting.
Rachel Bilson and Adam Brody inspired these things on 'The O.C.'
RELATED: 'The O.C.': Will There Be a Reunion Soon? Rachel Bilson Says She's 'Open to It'
While promoting her new podcast with Clarke, Bilson shared with Nylon how much she and Brody impacted The O.C. She revealed that the duo's music taste made its way onto the show.
"Well, it's interesting because Josh Schwartz is really into paying attention in real life to all of us and then writing it in," Bilson stated. "There was an episode where Summer and Anna sing The Golden Girls theme song and are really into The Golden Girls, and that came about because I loved The Golden Girls, and Josh was always listening."
"All of that stuff would get written in, especially music," she continued. "[It] was such a big part of the show. Adam Brody introduced everyone to Death Cab for Cutie, and I feel like he introduced everyone to Bright Eyes, as well. There's just a collaboration of personal things crossing over into the show, which I think was pretty cool."
Rachel Bilson is watching 'The O.C.' for her podcast with Melinda Clarke
Now, Bilson is introducing a new audience to The O.C. while reminiscing with the old one through her podcast with Clarke.
They're watching every episode of The O.C.and recapping it, episode by episode. They also are having on important show guests, such as series creator Schwartz and other series regulars from the show. Each Tuesday, Bilson and Clarke recap the show, as well as share behind-the-scenes information from the beloved teen drama.
You can listen to Welcome to the OC, B*tches! on Apple Podcasts.