'The O.C.': Rachel Bilson 'Doesn't Know' if She Has Ever Seen the Show
The O.C. took the world by storm in 2003. The teen drama starring Ben McKenzie, Mischa Barton, and Adam Brody influenced an entire generation's music and television habits. Ironically, O.C. actor Rachel Bilson doesn't know if she has ever witnessed the cultural phenomenon for herself.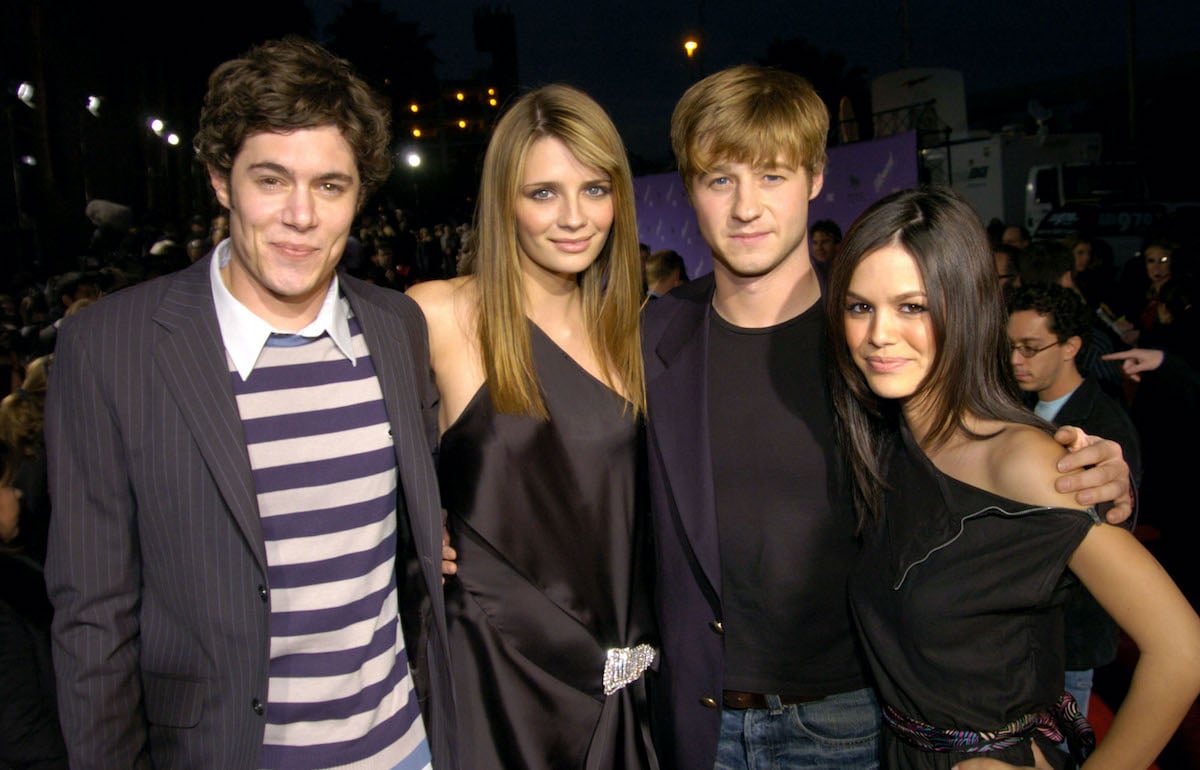 Rachel Bilson and Melinda Clarke are starting a podcast about 'The O.C.' 
Rewatch podcasts are extremely popular among fans and celebrities alike. Now, Bilson and her O.C. co-star Melinda Clarke are joining in on the fun. 
Bilson played Summer Roberts, Marissa Cooper's (Barton) best friend. Clarke played Marissa's mom, Julie Cooper. Together, the duo are taking fans back through each episode of The O.C. and sharing behind-the-scenes stories from their time on set in the Welcome to The O.C., B*tches podcast. 
"This is an O.C. rewatch podcast as only the two b*tches who were there could do," Clarke says in the trailer. "We're starting from the beginning, back when we were just guest stars." Welcome to The O.C., B*tches will release new episodes every Tuesday starting April 27. 
Rachel Bilson was originally a guest star on 'The O.C.' 
It may be shocking to some fans, but Summer Roberts wasn't always a member of the "core four" on The O.C. In the first episode, she only has a few lines. Throughout season 1, Bilson was credited under the names of the show's "guest stars." 
But when O.C. creator Josh Schwartz saw Bilson perform in the scene where Summer drunkenly flirted with leading man Ryan Atwood (McKenzie), all bets were off. "[The 'Ew!'] was a scripted line and we talked early on like, 'Let's make this your catchphrase' in a fun way," Schwartz told Entertainment Weekly in 2015. 
Her lines in season 1 may have been brief, but Bilson gave her all in delivering them. "Summer wasn't a series regular in the pilot," Schwartz continued. "She had three lines and one of them was, 'I have to pee, do you have to pee?' But [Bilson] really sold that line and got it in all of its complexity." 
Throughout The O.C.'s first six episodes, Schwartz kept giving Bilson more lines. "The more we gave her to do, the more she was really knocking it out of the park," Schwartz added. 
Rachel Bilson didn't watch 'The O.C.' after starring in the series 
Many actors, including Adam Driver, hate watching their movies and shows. It's unclear if Bilson feels that way about her job, but she's unsure if she's ever seen The O.C.
"[The podcast is] good for me because I don't know if I've actually ever seen the show," Bilson admitted on the Betches Moms podcast. "After I did it I didn't really watch it, so it's kinda fun to go back and watch your life 16 years ago." 
Watching the show for the first time has been a trip down memory lane for the actor. "You're like, 'Holy sh*t, how much has changed,'" she said. But aside from reliving her youth, does Bilson like what she has seen of The O.C.? 
"I've seen the first three so far and I'm like, 'This show's actually pretty good!'" the star admitted. As a cultural milestone from the early 2000s, Bilson has a lot of catching up to do!
Many fans are looking forward to rewatching the series as Bilson and Clarke work their way through episodes on Welcome to The O.C., B*tches. Stream The O.C. now on HBO Max.