'The O.C.': Why Shailene Woodley 'Didn't Really Take Offense' to Being Fired
As one of the most popular teen dramas of the '00s, being a part of the cast of The O.C. was an honor for its young stars. For actor Shailene Woodley, however, it was a short-lived experience. But she doesn't mind that. Learn what she recently said about leaving the series.
One of Shailene Woodley's first TV roles was in 'The O.C.'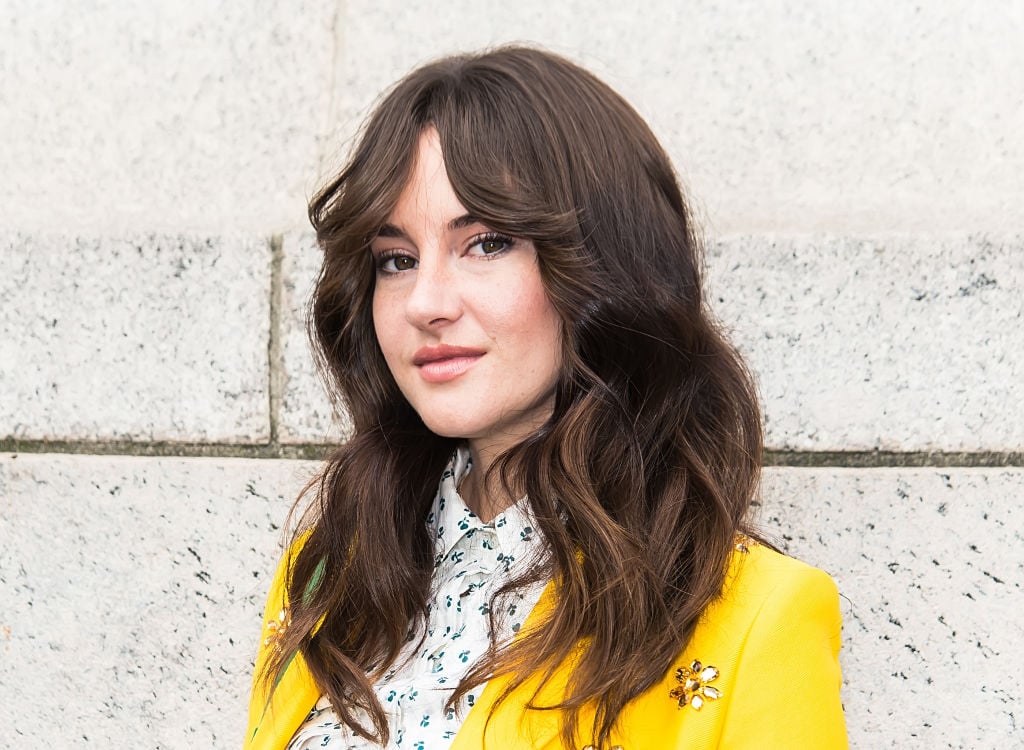 Woodley's first main cast role on TV was in the teen drama The Secret Life of the American Teenager. But prior to that, she had a number of different recurring gigs. Among the most prominent of these was as Kaitlin Cooper in The O.C.
Kaitlin is the daughter of Julie and Jimmy Cooper, and younger sister to Marissa. Aside from a love of horseback riding, we never learned much about her at the time. Woodley appeared in six episodes over the course of the first season, including the pilot. Her last episode was the season 1 finale.
Woodley called it one of her 'proudest accomplishments'
RELATED: Shailene Woodley Shares the Secret that Nearly Destroyed Her Career
Though it wasn't a massive role for Woodley, she's gone on to do well since The O.C. It took a few years before she landed her breakout role in Secret Life, but from there, she headed to the big screen in the Divergent franchise. Now, she's known for the HBO miniseries Big Little Lies.
Given how popular The O.C. became, it makes sense that Woodley would look back on the time fondly. In April 2020, she shared a throwback from the series on her Instagram (above), calling it "one of [her] proudest accomplishments."
Willa Holland took over the role
Kaitlin Cooper was neither seen nor heard from in The O.C. Season 2. Then, in season 3, she returned. Only this time, she was played by a different actress. Willa Holland portrayed Kaitlin on a recurring basis at first and was then upped to series regular for season 4.
While the original Kaitlin was an innocent preteen, Holland's teenage version was much different. The actress called her "a little troublemaker" and "more mature than a lot of 14-year-olds." Holland was about 14 when she began playing Kaitlin.
Woodley says she 'wasn't really offended'
Though Kaitlin was seemingly aged up for the show a little, Woodley is just a few months younger than Holland. So why was she replaced? According to the actress herself, in a Wired Autocomplete Interview released on May 13, 2020, it's because she "hadn't gone through puberty yet."
"They needed a girl who had a body," she told her Endings, Beginnings co-star Jamie Dornan. "I mean really, that's what it was. They needed somebody who had a body that was different than mine. But you know what? It's OK. I didn't really take offense to it. I was a late bloomer."
'The O.C.' reunion?
RELATED: Rachel Bilson and Adam Brody: Looking Back at 'The O.C.' Stars' Relationship
We are living in an age of revivals and reunions. But The O.C. isn't on the table, even as creator Josh Schwartz's other '00s series, Gossip Girl, gets a reboot. "The O.C. will not happen despite my deep passion for it to come back," said Michael Thorn of Fox in January 2020.
"No one is available, unfortunately. I would be lying if I said I didn't ask every June," he continued in his statement to Deadline. So fans will likely never see two Kaitlins the way the Roseanne revival had two Beckys. But Woodley is still happy to look back on those days fondly.