'The Office': 10 Brilliant Easter Eggs Only Real Fans Would Have Noticed
Every fan of 'The Office' should know these ten Easter Eggs.
Most articles about Easter eggs tend to revolve around superhero movies or animated movies. However, Hollywood tentpole movies aren't the only ones laying eggs for avid fans to spot. Beloved snarky sitcoms are too. 
That beloved snarky sitcom is The Office, which put dozens of Easter eggs all across its nine seasons. Many people have been rewatching the NBC show, especially knowing it's supposed to leave Netflix next year for Universal's own streaming service: Peacock. 
What was 'The Office' about?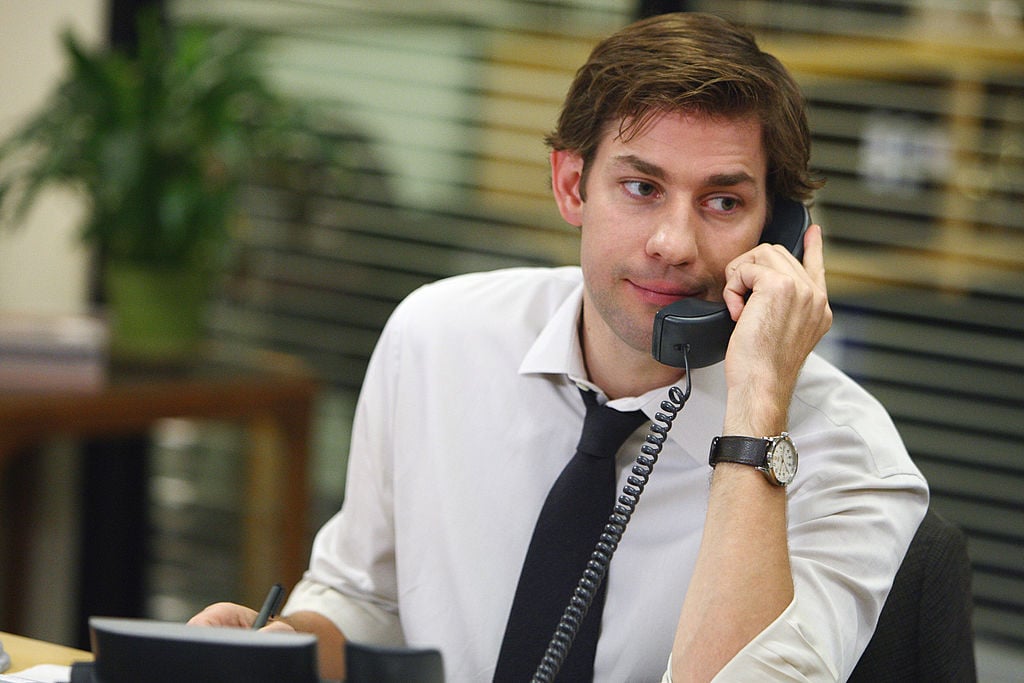 The Office actually doesn't just refer to one show starring Steve Carell, John Krasinski, Jenna Fischer, et al. It can refer to a whole franchise of shows. The original version, led by Ricky Gervais, gained such a reputation that American media does what it so often does — it decided to make its own version.
While there have been many debates over which version is actually better, many would say the American version stands quite well on its own. It was slow to take off, but it was allowed to do what today's instant gratification rarely allows: gain strength while it builds its audience, as Cheers and Seinfeld did. All three of those shows struggled in the beginning only to become zeitgeist hits with long shelf lives. 
Why was the show canceled? 
Proving that TV can be a marathon and not a sprint, The Office recovered from its sluggish start and managed to run for nine seasons, from 2005 to 2013. There was a general perception that after breakout star Carell left after season 7, the show dropped in quality. The ratings fell too, although not to disastrous levels. 
Fans were sorely disappointed but later took solace in watching the episodes on Netflix. That solace turned to disappointment again when it was announced that The Office would go the way of Friends and leave Netflix for a streaming platform by the original rights owner. The transfer won't take place until 2021, so now is fans' chance to look for Easter eggs while they still can. We sifted through some lists on Mashable and Diply and picked 10 choice eggs. 
10 'The Office' Easter eggs
1. In the "Christmas Party" episode, a drunk Kelly kisses Dwight, and the camera shows an unamused Angela. In front of her, invisible daggers are coming out of her eyes. Behind her is a sign that says "commitment" 
2., Michael hit Meredith with his car and she had to get a cast on her pelvis.  In Season 4, Episode 3, John Krasinski  signs it … as "John Krasinski."  Force of habit or deliberate in-joke?
3.  At the end of Season 6, Darryl decides not to apply to the Print in All Colors program because he'd rather play softball. At the opening of Season 7, Darryl says he blew out his knee playing softball. Must not have been that soft.  
4. In "Gossip," the first episode of Season 6, Dunder Mifflin Scranton learns Stanley's been cheating on his wife, Teri, In Season 7, Episode 13, Stanley's resolution card says, "To be a better husband and boyfriend." 
5. In Season 5, Episode 1, Michael introduces Pam to the office's replacement receptionist, Ronnie, via video chat, explaining that Ronnie is unable to find specific paper clips he likes so much. Turns out Jim and Pam's license plate, CHD-0032, is the model number for those clips Michael likes.
6. Around the shooting of season 3 Krasinski had to cut his hair short for his role in the George Clooney football film Leatherheads, so he had to wear a wig during the last six episodes.
7. Krasinski shot the opening Scranton footage, According to TV Guide, Krasinski shot scenes from the opening credits sequence while on a research trip. Who knew that one day Krasinski's behind the camera talents would lead to A Quiet Place and a sequel? 
8,  David Wallace, chief financial officer of Dunder Mifflin, has a "World's Best Boss" mug. It's can be seen in season 2's "Valentine's Day." It's black and has a louder font than Michael's.
9. Andy plays Call of Duty in Season 3, Episode 5 of the show. His username is "Here Comes Treble" — named after his college a cappella group. That comes up in the Season 9 episode, "Here Comes Treble."
10. And to take things full circle, the address of Mifflin's Scranton office is 1725 Slough Avenue, Scranton, PA. There's a town in the UK called Slough, where the UK version of the show took place.