'The Office' Actor Ranjit Chowdhry Dies at 64
Actor Ranjit Chowdhry died on April 15 in Mumbai, India at the age of 65. He was widely known for his role as Vikram on the NBC comedy The Office.
Chowdhry lived in New York City but was unable to return home after visiting India due to the coronavirus (COVID-19) pandemic. According to Entertainment Weekly, Chowdhry suffered a ruptured ulcer in his intestine and died during emergency surgery.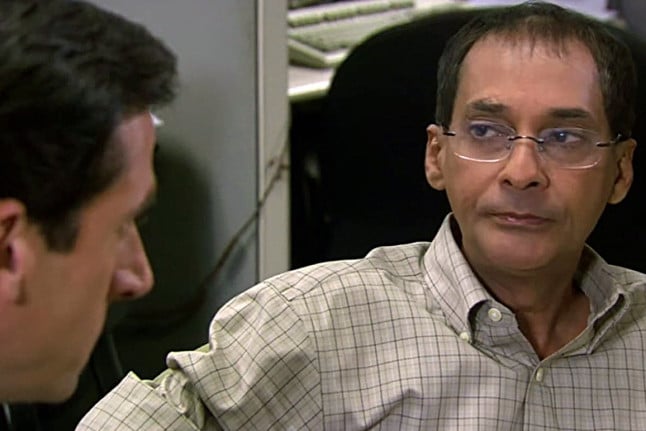 Ranjit Chowdhry had an extensive career as an actor
The Office wasn't Chowdhry's first acting gig. Early in his career, Chowdhry worked as a writer. He wrote the screenplay for the 1991 drama Sam and Me. Chowdhry also worked on several Bollywood films before working on American projects.
Chowdhry has an extensive list of film and television credits. He starred in movies like Mississippi Masala alongside Denzel Washington. Chowdhry also had roles in Khubsoorat, Khatta Meetha, Baton Baton Mein, Last Holiday, Autumn in New York, and King of the Jungle.
Later, Chowdhry worked on several roles for popular televisions shows, including Cosby, NYPD Blue, Girls, Falcone, Prison Break, and Law & Order: Special Victims Unit, among others. 
Ranjit Chowdhry as Vikram on 'The Office'
On The Office, Chowdhry played Vikram, Michael Scott's fellow salesman at the Lipephedrine Diet Pill Company in the Season 4 episode "Money." Vikram, a former surgeon in India, worked hard to maintain his significantly high sales numbers. That dedication to his work was something Michael remembered when he started the Michael Scott Paper Company, the short-lived rival of Dunder Mifflin. 
After Charles Miner (Idris Elba) replaced Ryan Howard (B.J. Novak), Michael decided to leave and start his own company. In need of a sales team, Michael recruited Vikram from the diet pill company in an attempt to get his business off the ground. After realizing Michael's business wasn't legitimate, Vikram returned to his job selling diet pills. 
Remembering Ranjit Chowdhry
Chowdhry's half-sister, Raell Padamsee, remembered him in an Instagram post over the weekend. Padamsee wrote: "For all those who knew Ranjit, the funeral will be held tomorrow and a gathering to celebrate his life n share his stories on May 5th. With love, Raell." 
Chowdhry's fellow actors paid tribute to his life and work as well. "This guy made magic out of nothing, filling paper thin roles with so much depth. I always saw my father when I was with him- the same humor, stubbornness and brilliance. Heartbroken, dear friend. RIP," tweeted actor Poorna Jagannathan, famously known for her roles in The Night Of and Big Little Lies.
Director Sanjay Gupta also took to Twitter to pay tribute to Chowdhry's long acting career. The two worked together on the 2002 film Kaante. "RIP my friend Ranjit Chaudhury," Gupta wrote. He continued: "Had the pleasure of working with you in KAANTE. Thank you for the joy you gave us through your performances. KHATTA MEETHA is my favourite. Keep smiling wherever you are."
Andy Buckley, the actor who played David Wallace on The Office, also remembered Chowdhry's life and career in acting.