'The Office': Andy Buckley's Day Job Helped Him Get Hired to Play David Wallace
Andy Buckley played chief financial officer, David Wallace on 'The Office.' Find out how the actor's day job helped him get the role.
The Office was a boost for many actors' careers. Angela Kinsey talked about how the rest of the cast members celebrated when they finally became regulars on the series.
She used to have an office job before being a full-time actor and she isn't the only one. Andy Buckley talked to her and Jenna Fischer about how his day job helped him get the role of David Wallace on the show.
Jenna Fischer and Angela Kinsey pitched an episode based on their past experience
Fischer and Kinsey actually helped create an episode of the show. They talked about pitching their idea on the episode, "Boys and Girls" on their podcast, Office Ladies.
"We love that [showrunner] Greg Daniels was so collaborative," said Kinsey. She later explained how they were inspired from their past. "You know Jenna and I both worked in corporate America and so we both had to go to a lot of like human resource meetings and things like that. And we were on set one day talking about it," she said.
Fischer used to work as a secretary and Kinsey worked as an operator. They had an idea and went to the show creator about it. Daniels called over B.J. Novak to write down their idea.
"The idea is that Jan comes in and has a 'Women in the Workplace' seminar and then Michael (Steve Carell) gets jealous and he says he wants a 'Men in the Workplace' seminar," Fischer said. She said Novak asked them what else happens, but that's all they had. The writer then went on to write the episode.
Andy Buckley was a stock broker before getting on 'The Office'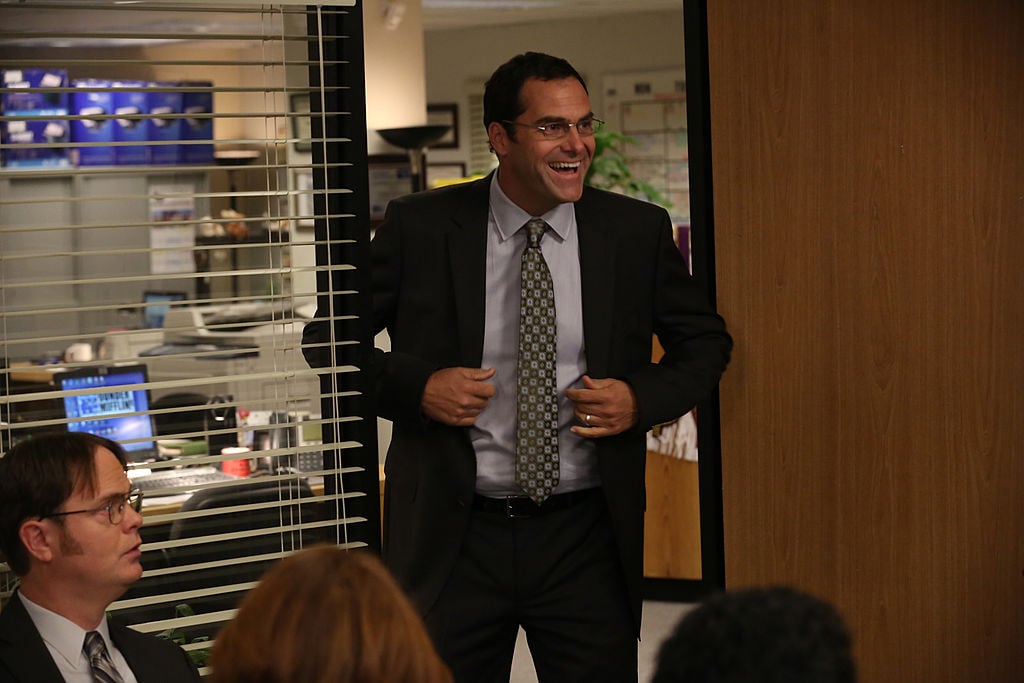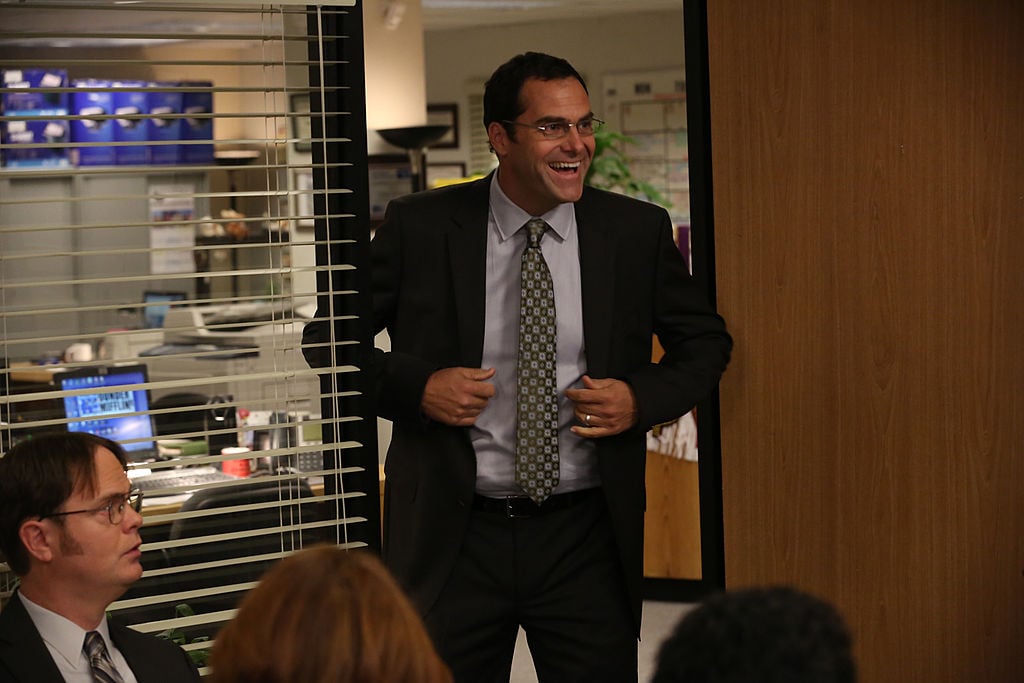 Fischer and Kinsey aren't the only actors on the show who worked in corporate America. Buckley was working as a wealth management advisor at Merrill Lynch before he got the role of David Wallace.
David Wallace is the chief financial officer of Dunder Mifflin. Buckley actually studied acting but after nine years and not really getting anything beyond small roles, he became a stock broker. The actor said he actually loved the work.
Someone he knew called him saying he might be perfect for a role given the character works in finances. Buckley said on the Office Ladies podcast that he did his audition for The Office with Michael Schur in the room.
"I do the first scene and then the second scene. And Michael said 'Now, you're like some kind of financial guy' right?'" revealed the actor. Kinsey added, "Now, knowing Mike the way we know Mike he loved that. I know that he loved that. That you were actually working at Merrill Lynch was actually probably one of the coolest things to him."
Buckley then said, "I figured that's why I got hired." He said the next morning he got the call that he got the role. He wasn't told whether he would return to the show again, but he ended up doing more than 30 episodes.
Buckley didn't leave Merrill Lynch until the last season of the show. He's now acting full time.