'The Office' Cast Credits This Moment for Fans' Love of Jim and Pam
The Office is famed for a great number of things. An incredible cast, laugh out loud humor, and some of the greatest gifs and memes known to man. But, the show is also responsible for one of the best couples in TV history. Fans of Jim and Pam have been around since the inaugural episode …
The Office is famed for a great number of things. An incredible cast, laugh out loud humor, and some of the greatest gifs and memes known to man. But, the show is also responsible for one of the best couples in TV history. Fans of Jim and Pam have been around since the inaugural episode of the show. John Krasinski (Jim) and Jenna Fischer's (Pam) incredible chemistry can be felt throughout all nine seasons of the show.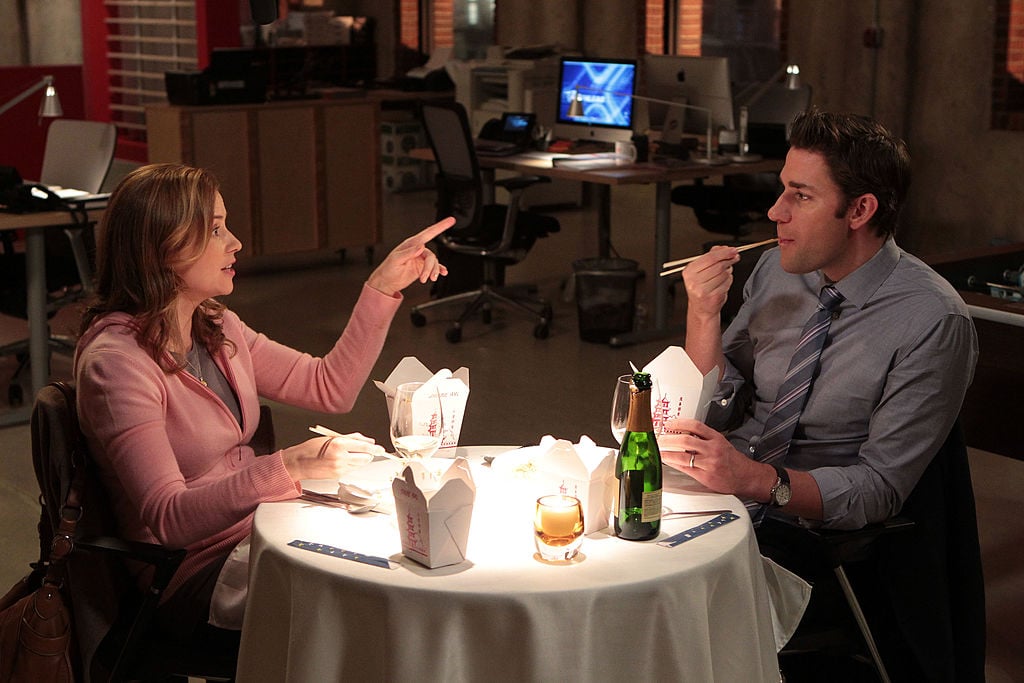 Casting the perfect Jim and Pam
Of course, the pair had chemistry long before The Office even began filming. In their arduous audition process, they got paired together multiple times (alongside other actors going out for the roles) and each time the were paired together, they felt a certain synergy with one another. "During the audition process, there were four of us for each role and they mixed and matched us, and every time I got paired up with John, being Pam was easier. It was just this natural chemistry that flowed between us, and we just locked into those characters together," Fischer recounted about the experience in a recent interview with Entertainment Weekly.
An undeniable chemistry
In fact, upon learning that they both had booked the role, both Krasinski and Fischer's first question was if the other had been cast as well. Of course, they were thrilled to learn that casting felt the same chemistry they did and that they'd be working alongside one another. "And so when I was cast and found out that John was cast, I remember thinking, 'Oh, thank goodness, I can't wait to get started with this guy.' I knew I had the right partner," the Office cast member shared.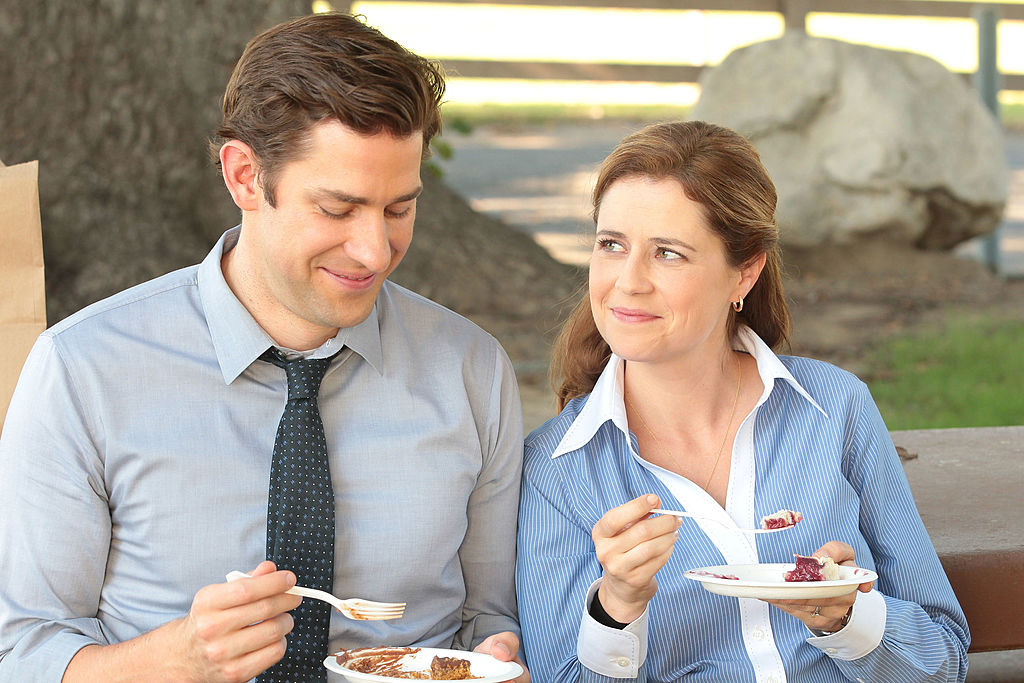 Though it's clear that the relationship between Jim and Pam is a special one, it's still highly unusual that an audience falls in love with a couple so early on in a series as viewers did with Jim and Pam. This is especially true since, at the top of the series, Pam is engaged to an entirely different man. Fischer believes that a huge reason why the audience roots for Jim and Pam so much is because their love story is universal. "I feel like everyone in their love story journey has had a moment of unrequited love or yearning for a person, so I think that kind of hooked people early on," Fischer confessed.
Fischer gives credit to Krasinski
But, Fischer also said that it was Krasinki's performance in the "Diversity Day" episode (which served as the second episode for the first season) that really tipped things in Jim and Pam's favor. "But I really have to give credit to John Krasinski's performance. In our second episode, Jim goes after a big sale and Dwight ends up stealing it from him. But in his final talking head, Jim says it was a pretty good day, and he's saying that because Pam fell asleep on his shoulder. That look on Jim's face, every woman out there wanted a man to look like that when they talked about her," the Office Ladies podcast co-host explained.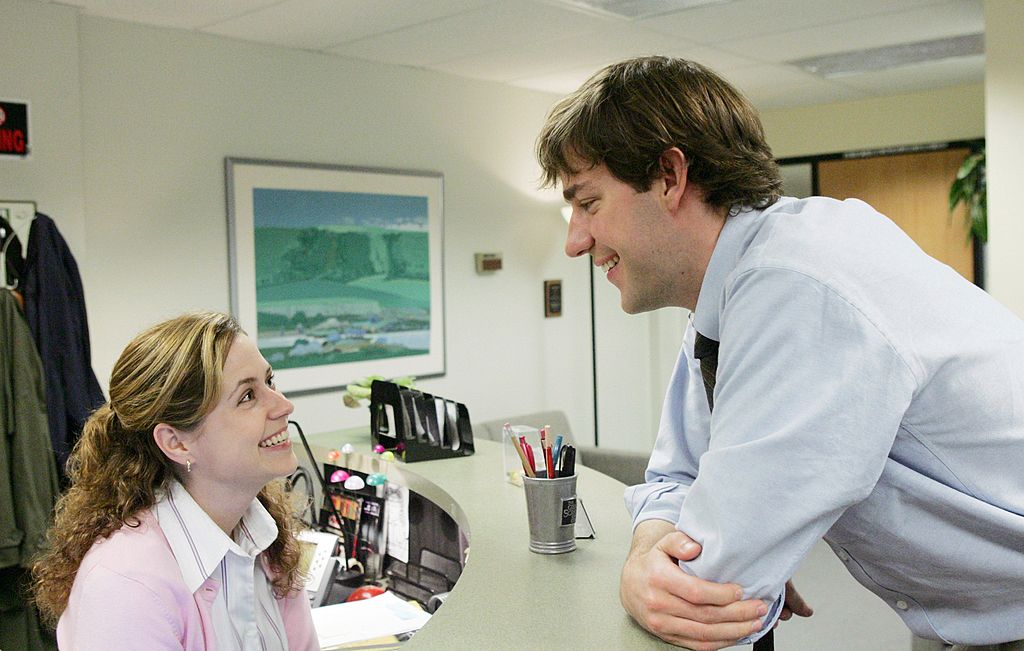 The importance of Diversity Day
And Fischer wasn't the only one to call this moment out as one that caused fans of The Office to ship Jim and Pam so early on. Mindy Kaling, who served as a writer, actor, and producer for the show, also called out this particular scene. "At the end of the "Diversity Day," which was the second episode that aired, there's the stage direction that Pam falls asleep on his shoulder and Jim smiles, and I remember thinking, "Wow, in the script that's such a small win for this character who has had a terrible day," and yet on camera it really read as this huge emotional win for this guy," Kaling said.
It's amazing to see how Krasinski took such a small moment and turned it into such a pivotal step for Jim and Pam. Furthermore, it's great to hear that the cast was just as affected by this moment as the fans were.