'The Office': This Cast Member Is Nothing Like Their Character
Spanning nine seasons and 201 episodes, The Office truly is truly exceptional television. From a talented and star-studded cast to brilliant writing that lends itself to phenomenal story arcs, there's something for everyone to enjoy. But, what puts this show in a league of its own in undoubtedly the bevy of colorful characters that the …
Spanning nine seasons and 201 episodes, The Office truly is truly exceptional television. From a talented and star-studded cast to brilliant writing that lends itself to phenomenal story arcs, there's something for everyone to enjoy. But, what puts this show in a league of its own in undoubtedly the bevy of colorful characters that the show is filled to the brim with. From Dwight's militant chaos and obsession with rules to Pam's sweet and dorky, yet practical, demeanor, there's more than enough characters for diehard fans to root for and fall in love with.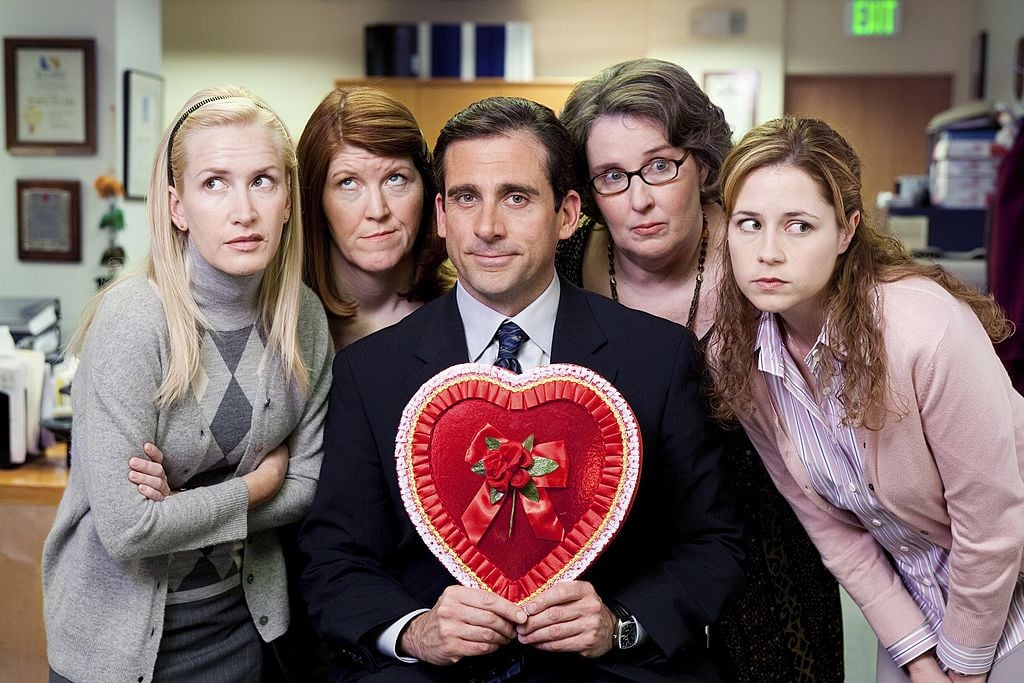 A bevy of fun characters
While some characters are loosely based off the cast members themselves, i.e. Creed Bratton who is played by Creed Bratton and Phyllis Smith who place Phyllis Vance, other cast memeber are the complete anthesis of the characters they portray on The Office. Perhaps the biggest example of this is Angela Kinsey, who plays Angela Martin turned Shrute on the hit show. Though Kinsey shares a first name with her character, their personality traits couldn't be further apart.
Angela Kinsey as Angela Martin
During her tenure on The Office, Kinsey plays Anglea, the no-nonsense head of accounting that is famed for her one-liners like "green is w*orish." Angela is a stickler for the rules (which is likely why she and Dwight hit it off so well) super conservative, and, in general, is not friendly at all. Angela abhors small talk and, at times, comes across as downright mean. But, Kinsey herself is actually overly chatty and friendly.
In a recent interview with the New York Times, Kinsey, along with her best friend and podcast co-host Jenna Fischer, got candid about how fans of The Office react when they see their favorite television stars in real life. "Well, the minute anyone meets me, it's almost off-putting how chatty I am. I have outtalked people," Kinsey confessed. "Angela has never met a stranger," Fischer chimed in about her business partner.
Kinsey has never met a stranger
Kinsey then launched into a story about how her chattiness has actually stunned fans and eventually they become aware that she and her character are drastically different from one another. "I had a lady come up to me at Target and she just wanted to say, 'Hey, I love The Office.' And then I was like, "Oh my gosh, what did you get in the seasonal aisle? Where are those placemats' And I started chatting her up so much, she was like, 'Actually I have to go.' So pretty quickly, people realize that I am not Angela Martin," The Office Ladies co-host shared.
Why fans were afraid to approach the cast member
But, it took a while for fans of The Office to get over their fear of approaching Kinsey. Too many of them feared that she'd be uninterested in talking with them. "For a while, it seemed like people would be a little hesitant to come up to me because they thought maybe I was going to be, well, a bi*ch. I now naturally have a 'resting Angela Martin face'; I think it's from nine years of frowning. My resting face is just a scowl. But as soon as you get me talking, that's gone," Kinsey confessed.
It just speaks to Kinsey's talent as an actress that she is able to embody a persona so different from her own. We're happy she gifted us with Angela Martin. The Office simply wouldn't be the same without her.