'The Office' Cast Members Will Reunite for Coffee to Meet Fans for a New Campaign
Fans are probably spending a lot of time inside right now watching The Office. The good news is that they now have the chance to meet some of the actors for coffee for a good cause. Find out what they've been up to lately and how the campaign works.
'The Office' cast talked about how their characters would handle the pandemic
The show might be over but fans and actors are still thinking about the characters. Ed Helms was recently asked about how Andy Bernard would be handling staying inside during the pandemic.
"It depends on when in the series you catch Andy," Helms told Entertainment Weekly. "There are moments where he's almost manic. I feel like he'd be fine doing little a cappella jams on his phone for days."
The actor mentioned Andy could really spiral out of control in the situation. "One of my favorite Andy lines of all time — and I can't even remember the episode or what he was talking about exactly — but he's clearly in a bad way and he's kind of depressed," he said. "He says something like, 'I mean, last night, I ate a pizza over the sink like a rat!'" Helms added, "That's the Andy that would really spin out during quarantine."
Rainn Wilson was also asked what his character, Dwight Schrute would be during isolation. The actor told Entertainment Weekly that he would watch Tiger King: Murder, Mayhem, and Madness and be inspired to open a zoo.
Wilson also shared the advice Dwight would give to other people at this time. "Dwight's advice would all be about working on your self-defense," said Wilson. "Dwight would have confused the coronavirus with the zombie apocalypse."
Jenna Fischer is continuing to reunite with cast members
Jenna Fischer is still busy co-hosting the podcast Office Ladies with Angela Kinsey. She also was on Instagram Live! with Wilson on April 20. Wilson previously was a guest on the podcast for the episode "Health Care."
"That was the first episode that I remember that we spent an inordinate amount of time in the conference room and I remember saying 'hot dog fingers' which is very funny," he said.
The cast is reuniting for coffee to meet fans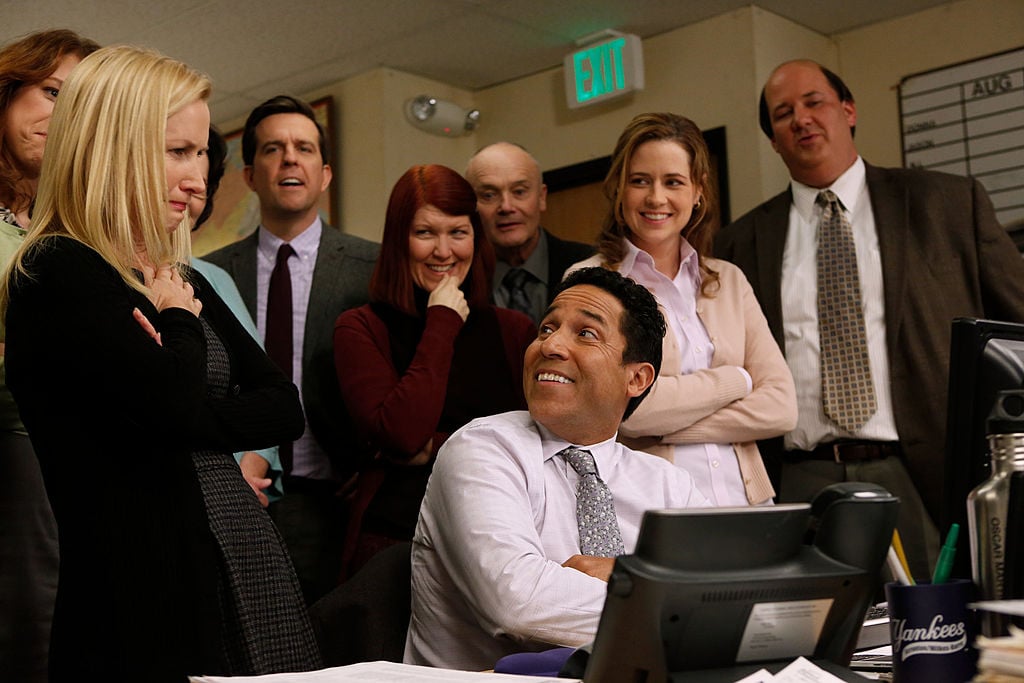 Some of the cast members are partnering with the Variety Boys & Girls Club to help provide meals, supplies, and activity kits in response to the COVID-19 pandemic. There is now a campaign where fans can donate, then be in the running to win the prize of meeting the cast for coffee virtually.
The cast members include Oscar Nuñez, Creed Bratton, Kate Flannery and Melora Hardin. "There are so many non-profits that are suffering right now. Particularly the Variety Boys & Girls Club here in Los Angeles," Flannery said according to People. Nuñez then said, "So we thought, why not get together with a few Office fans and see if we can help them out."
Fans can donate through Omaze. The page shows the cast holding up different messages. Bratton's promises "behind-the-scenes stories."
[Correction: An earlier version referred to this event as a "contest" It has since been changed to a "campaign."]