'The Office': Creed Bratton Nabbed His Role as Creed Bratton in the Most Creed Bratton Way
When it comes to dynamic characters, you'd be hard-pressed to find a show that has more than The Office. From the lovable stupidity of Kevin Malone to the sheer absurdity of Steve Carell's Michael Scott, there's someone for all fans of the show to love. But while there are plenty of absurd characters on the …
When it comes to dynamic characters, you'd be hard-pressed to find a show that has more than The Office. From the lovable stupidity of Kevin Malone to the sheer absurdity of Steve Carell's Michael Scott, there's someone for all fans of the show to love. But while there are plenty of absurd characters on the show, none were odder or more mysterious than Creed Bratton, played beautifully by Creed Bratton.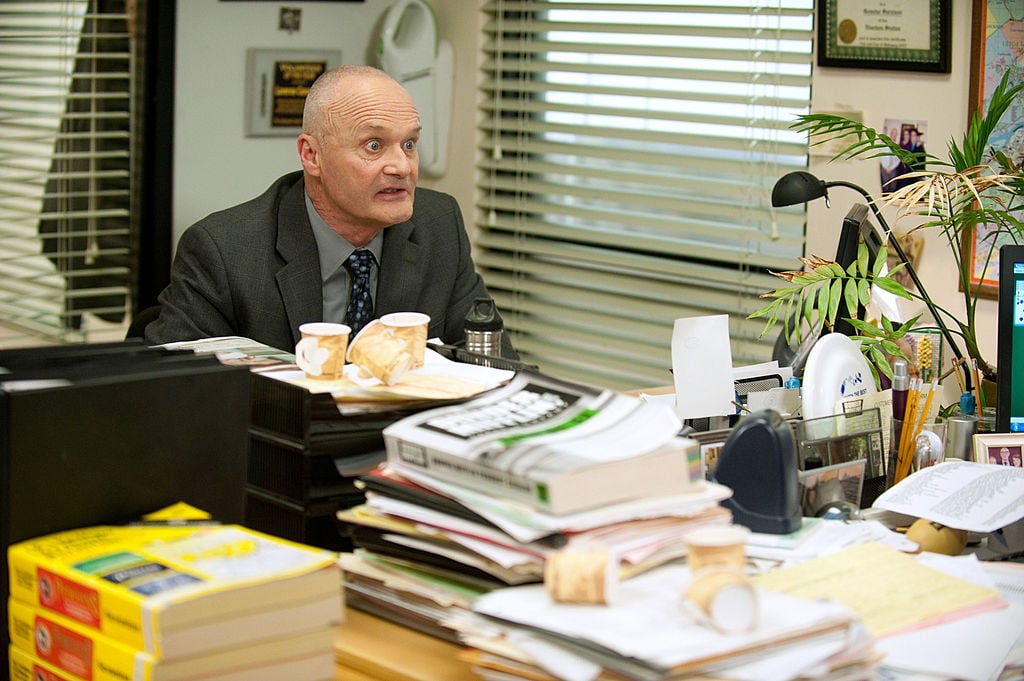 Because The Office is an ensemble show, often time it takes a while before we really truly meet some characters. But, when we first meet Creed during the "Halloween" episode, it's with a bang. Jan has pressured Michael to make a decision about who to lay off due to downsizing for months. However, in true Michael fashion, he has put the decision until the last possible moment. Finally, he makes the decision to fire Creed.
One of the show's most colorful characters
But, true to his character, Creed managed to get out of being fired. Instead, he somehow convinces Michael to fire his coworker, Devin. Our introduction to Creed pretty much cements who he is throughout the entire series of The Office. Whether through humor or mystery, he is somehow able to convince others to give him exactly what he wants. Name aside, this is one way that Bratton is very similar to his character. In fact, Bratton utilized his incredible sense of humor and power of persuasion to land his role on The Office.
When Bratton was working on The Berne Mac Show, Ken Kwapis (who directed the first episode of The Office and many others throughout the nine-season run) made an appearance. Bratton knew he was involved with doing a remake of The Office and decided to shoot his shot.
Creed Bratton wrote his own talking head for 'The Office'
"I heard he was doing the pilot for The Office and I had seen the Ricky Gervais version and I loved it. So, ballsy me, I called him right up. He was so nice, not put out at all. He was very gracious and said, 'I'll put you in the background. I'll talk to Greg [Daniels, the producer], I think you're a funny guy, and I'll try to work you in,' Bratton once shared in an interview with Backstage.
But, Bratton wasn't content with just being one of the background characters. To stand out, he wrote his own talking head and presented it to Daniels. "I was there two weeks and saw so many talented people that I knew I had to make my own breaks. So I wrote a monologue based on what would happen if this rock star stayed addled and crazy and ended up selling paper. So I shot a talking head with my buddy and we edited it down to five minutes and gave it to Greg Daniels," The Office cast member revealed.
The Halloween episode was pivotal for Bratton
Daniels eventually liked what Bratton came up with for his character and the rest is history. "Then the line producer came and said, 'Greg saw it and thinks you're funny.' Next thing you know, the Halloween episode in the second season, I have six and a half pages with Steve Carell. I did have a line in a couple episodes before that, but the first time you really saw me as the character was the Halloween episode. And the writers just kept going with it," Bratton recalled. It's great that Bratton went after what he wanted. We truly couldn't imagine The Office without him.