'The Office': Was Toby to Blame for the Formal Warning Ryan Gave to Jim?
Of all The Office characters, Jim is certainly one the most "normal" ones. Though he's constantly mocking Michael and pulling pranks on Dwight, he's pretty straight-laced otherwise. Jim may be indifferent to his job as a paper salesman, but he's pretty good at it thanks to his people skills. Thus, it's pretty rare to see Jim get reprimanded, especially when it pertains to his work ethic.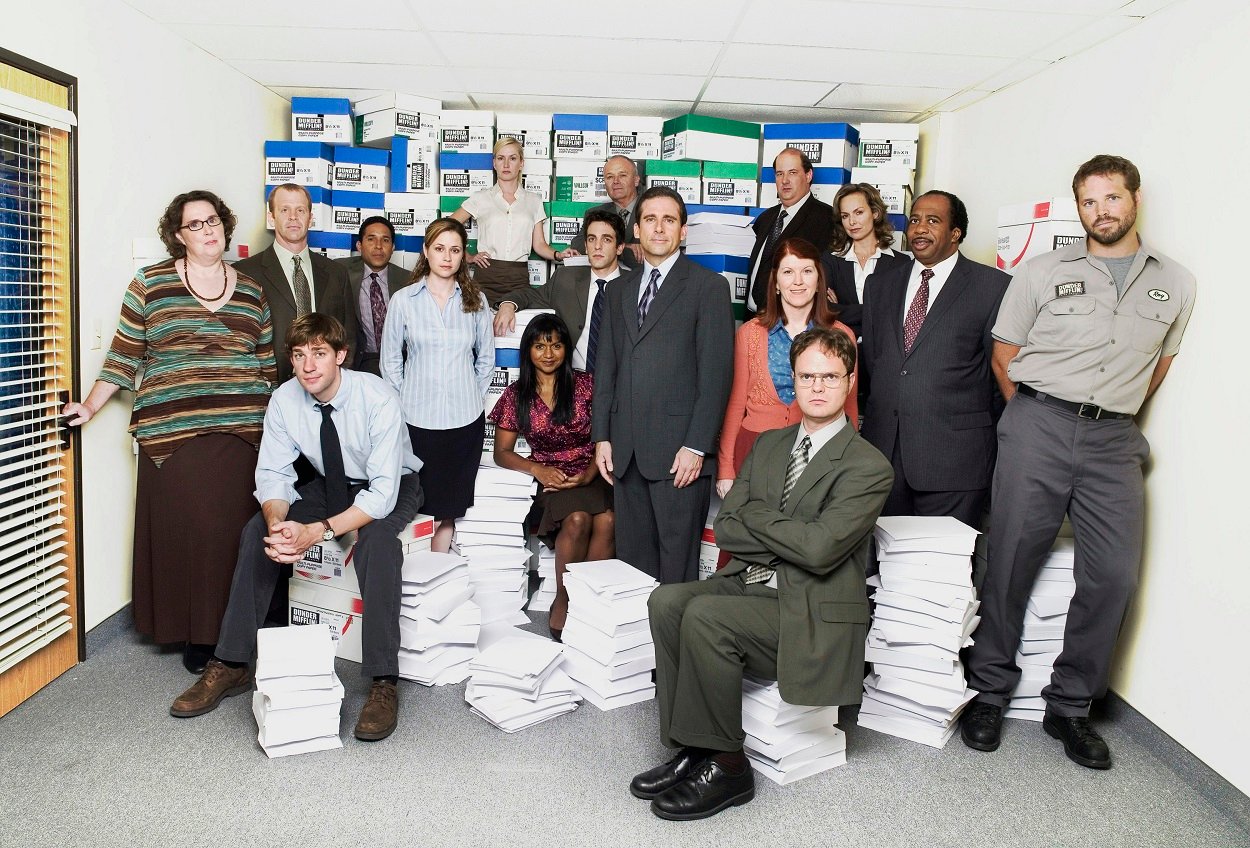 Of course, in season 4 of The Office, Jim lands in hot water more than usual. The trouble begins when Jim gives his thoughts about Dunder Mifflin Infinity, the company's new website that was created by Ryan, to CFO, David Wallace. Because his feedback wasn't positive, Ryan (who has taken over Jan's old corporate job) seems to take it personally. From then on, Ryan takes every opportunity to reprimand Jim for his work performance.
Ryan gave Jim a formal warning in Season 4 of 'The Office'
Of course, the most serious reprimand comes in the form of a verbal warning. The Office fans will recall that Ryan pulled Jim into the conference room with himself and Toby (the head of HR) to issue the warning. Ryan shares that he knows exactly how much time is wasted at the Scranton branch and implores Jim to get it together. However, when Jim asks for more specific examples of the poor work performance that Ryan is implying, Ryan deftly dismisses him.
While some fans of The Office believe that Ryan is the only one involved in attempting to sabotage Jim, others think another character was in on it also. Fans have long-since suspected that Toby could have potentially written Jim a bad performance review because of his persistent crush on Pam. This theory was only helped by Toby's statement that Jim may have received a poor review because of all the time he spent at reception.
Did Toby's jealousy of Jim and Pam's relationship cause him to sabotage Jim?
But is there any truth to the theory that Toby is partially to blame for Jim's formal warning? Could he have sabotaged the paper salesman because of jealousy? In an interview with Office Tally, Justin Spitzer, who co-wrote "Did I Stutter", The Office episode in which Jim was reprimanded, revealed that Toby never played a part in the attempted sabotage of Jim.
"We've heard a number of people come away from this episode with the idea that Toby is a jerk, and honestly, that was never our intention," Spitzer shared about the aforementioned episode of The Office. "As the HR representative of the branch, we thought he would be in the room at the time Ryan gave Jim a formal warning."
'The Office' writers feel being malicious is against Toby's character
The Office writer continued on to share that Toby wasn't responsible for Jim begin reprimanded and that his character continues to be what it always was. "Following as it did after he accidentally put his hand on Pam's knee in 'Night Out', it may have seemed more malicious," Spitzer explained. "And after the formal warning, Toby tells the camera that Jim possibly shouldn't have spent so much time with Pam, but that was never meant to imply that he had anything to do with the warning. The truth is, Toby is the same meek, put-upon, lovable guy he's always been."