'The Office': 1 Star Says This Episode Was the Hardest to Film, Not When Steve Carell Left
Many fans of The Office look back on the show and struggle to watch the episode where Michael Scott (Steve Carell) leaves for good. While Carell's exit from the NBC comedy series was tough for fans and the cast of The Office alike, one episode stands out as the most difficult to film for actor Brian Baumgartner. 
Baumgartner played accountant Kevin Malone in the series. While his role was responsible for a lot of the physical comedy that came later in The Office, there's one episode Baumgartner says was the most difficult to shoot. Ironically, it features what seems like one of the most relaxing settings to film in.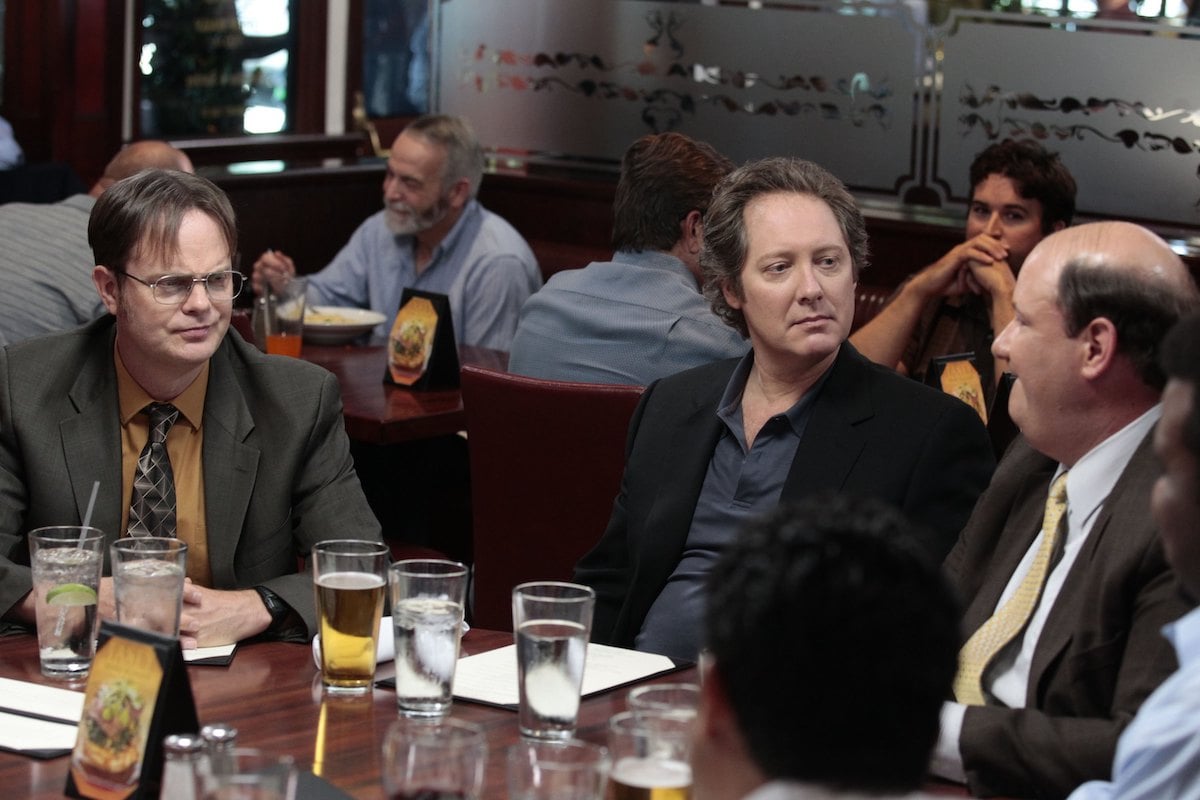 Steve Carell's exit from 'The Office' was hard on everyone
When Carell left The Office, it was mostly due to the network's inability to negotiate a new contract. Kate Flannery, who played Meredith Palmer, recalls being with Creed Bratton during a press junket around the time Carell left the show. 
"It was emotional," she told Baumgartner on The Office Deep Dive. "Who are we without Michael Scott?"
During their interviews, the duo pretended they couldn't hear the question whenever the media asked about Carell leaving the show. "We were definitely freaked out," she added. Despite her nerves about James Spader joining the cast — "he's not a comedy guy" — Flannery trusted Greg Daniels with the show's future. 
'The Office' cast felt another episode was harder to film than 'Goodbye Michael'
During his conversation with Flannery, Baumgartner admitted a different episode was harder for him to film than Carell's final episode. "'Pool Party' — that was at Robert California's (Spader) house — that was the hardest episode for me," Baumgartner revealed on the podcast. "I was in the pool a really, really, really long time. 
RELATED: 'The Office': Why James Spader Didn't Fit in With the Rest of the Cast in Season 8
Flannery agreed the episode was hard for her, too. But that was mostly because she had to be in a bathing suit on camera "in her 40s." 
It might sound nice to be in a pool for a lengthy amount of time while shooting. But for Baumgartner, being in the pool was like being in an "old Holiday Inn." The actor says he was in the pool for nine hours shooting scenes for the episode. 
'The Office' episode 'Goodbye Michael' had the cast 'crying all over the place'
Baumgartner might think the pool scenes in "Pool Party" were tough. But for the rest of the cast, "Goodbye, Michael" from season 7 was the hardest episode of The Office to film. 
"People were crying all over the place…it was very emotional," Oscar Nuñez, who played Oscar Martinez, told Yahoo! Entertainment. For Daniels, keeping the cast on task was challenging during that episode — especially in the scenes that were supposed to be comedic. 
"You know, I wrote that episode and I think the trick was just to not be so maudlin with it," Daniels told Yahoo. "The cast was feeling really sad about the fact that Steve was leaving because obviously we all loved him. And he had told us for a long time that he was going to leave."
Despite wanting to cry in every scene with Carell, The Office cast did their best to deliver what fans expected — comedy. Per Daniels' advice, the cast tried to "care a little bit less" and "keep it going."