'The Office' Fans Uncover a Deleted Scene Dubbed Not Safe for Work
Like any good comedy series, The Office has a library of deleted scenes. As Brian Baumgartner has discussed in his two Office podcasts, showrunners had to choose the very best footage to fit into a 22-minute time slot. One of those cut scenes involves Jan Levinson (Melora Hardin) breastfeeding her baby, Astrid, in what fans are calling a "Not Safe For Work" moment.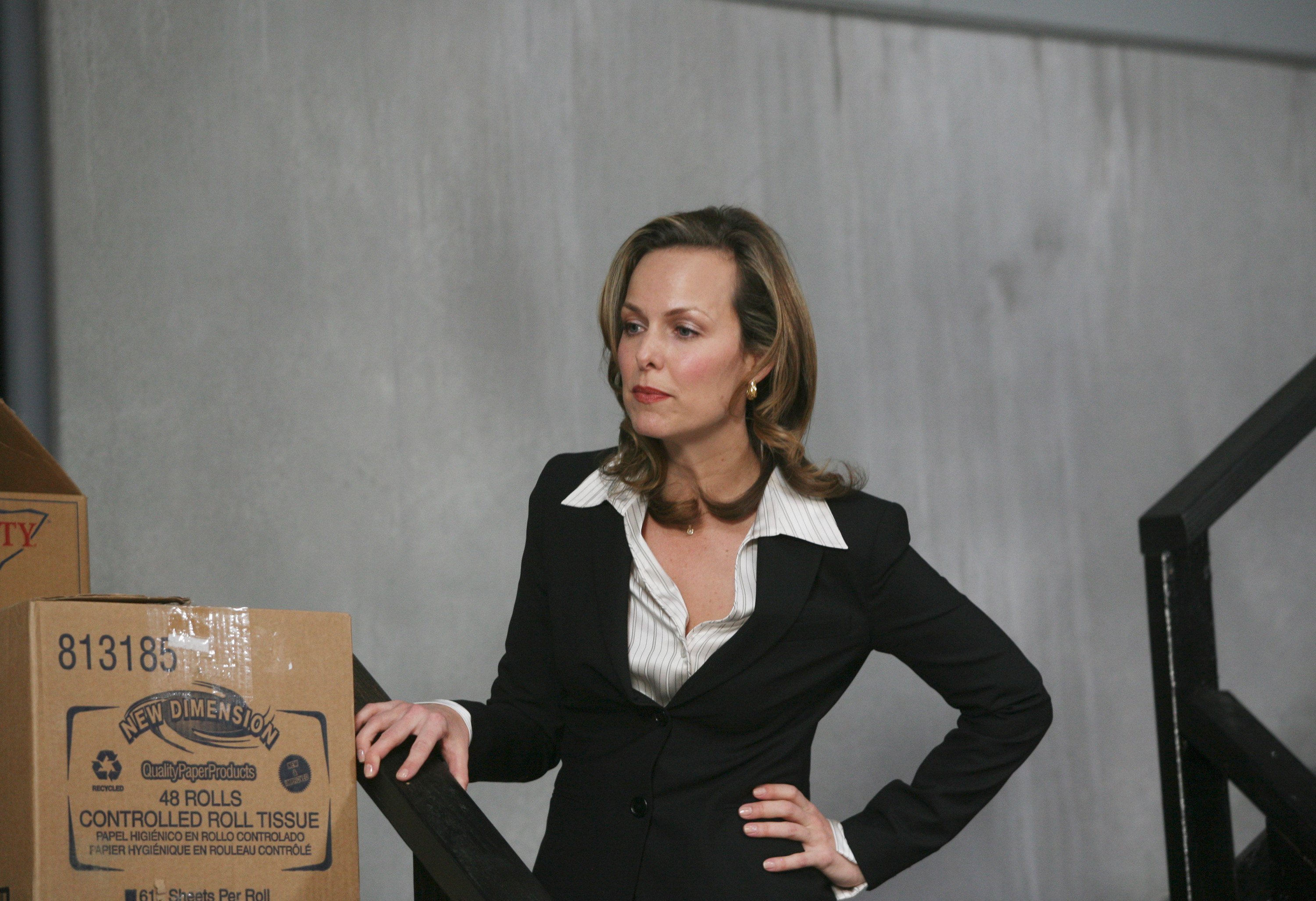 Jan from 'The Office' had a baby in season 5
In The Office Season 5, Jan arrives at Dunder Mifflin for her baby shower. Much to Michael's (Steve Carell) surprise, Jan has already had the baby. Even though Michael has no direct relationship to Jan's daughter, the party planning committee goes above and beyond to throw her the perfect baby shower. 
Later in the episode, Michael holds Astrid for the first time. Although he loves children, he feels no connection to this one. 
'The Office' deleted scene of Jan breastfeeding Astrid
There's a deleted scene wherein Jan breastfeeds baby Astrid with her top pulled down in the reception area. It's unclear if the scene is from the "Baby Shower" episode, but it's from sometime after Jan had the baby.
"Jan, what's new?" Kevin Malone (Brian Baumgartner) asks in the scene. 
"You know what, Kevin? Why don't you just go ahead and stare," Jan replies. "Because it's fine with me. This is so natural and so beautiful."
"Seriously? You're OK with that?" Kevin replies in disbelief. Jan insists there's "nothing erotic" about the situation.
"It's what these were made for," she adds, grabbing her breasts. "they're nourishing my baby." Creed Bratton (Creed Bratton) also walks over to watch, which causes Jan to call for Michael, ending the scene. 
'The Office' fans are disappointed showrunners cut Jan's breastfeeding scene
Fans of the NBC comedy series took to Reddit to dissect deleted scene. The original poster asked: "Should I mark this as NSFW?" Another fan replied: "How Jan didn't break character the moment Creed starts walking up is beyond me."
"[Oh my God] how did they delete this scene," said another Reddit user. "They should have left this in," reads another comment.
"Kevin should be able to watch," said another Redditor. "After all he is the father of the baby." In "Baby Shower," Kevin talks about donating his sperm to the same facility Jan used to find a donor. But it was later revealed who Astrid's father really is. 
Jan's sperm donor is Andy Roddick because of his connection to 'The Office' cast
As Angela Kinsey and Jenna Fischer discuss in the "Goodbye, Toby" episode of the Office Ladies podcast, Andy Roddick was a deliberate choice for Jan's sperm donor. He and Rainn Wilson, who played Dwight Schrute in the series, are good friends. 
"Andy Roddick was friends with Rainn Wilson and he was a big fan of The Office and he came by the set," Fischer said in the episode. "I have to imagine that the reason they wrote it as being Andy Roddick's sperm was a little bit of a nod to Andy, who has an amazing sense of humor."
Stream episodes of The Office on Peacock.
RELATED: 'The Office': How JCPenney and the Military Defined Dwight Schrute's Wardrobe