'The Office' Fans Want a Character With Minimal Lines To Get a Spinoff Series
Fans of 'The Office' are pushing for this side character who had minimal lines to get a spinoff series of their own.
The Office ended in 2013 but continued to grow in popularity thanks to its residency on Netflix. Now that the show has moved to NBC's streaming platform Peacock, many disgruntled fans have a lot to say about it — but that doesn't mean their love for the comedy series has changed. 
When they're not dissing the Peacock platform, The Office fans are flushing out spinoff ideas. Find out which character many Office fans wish would get a spinoff series of their own. Ironically, it's not a character who appeared that often.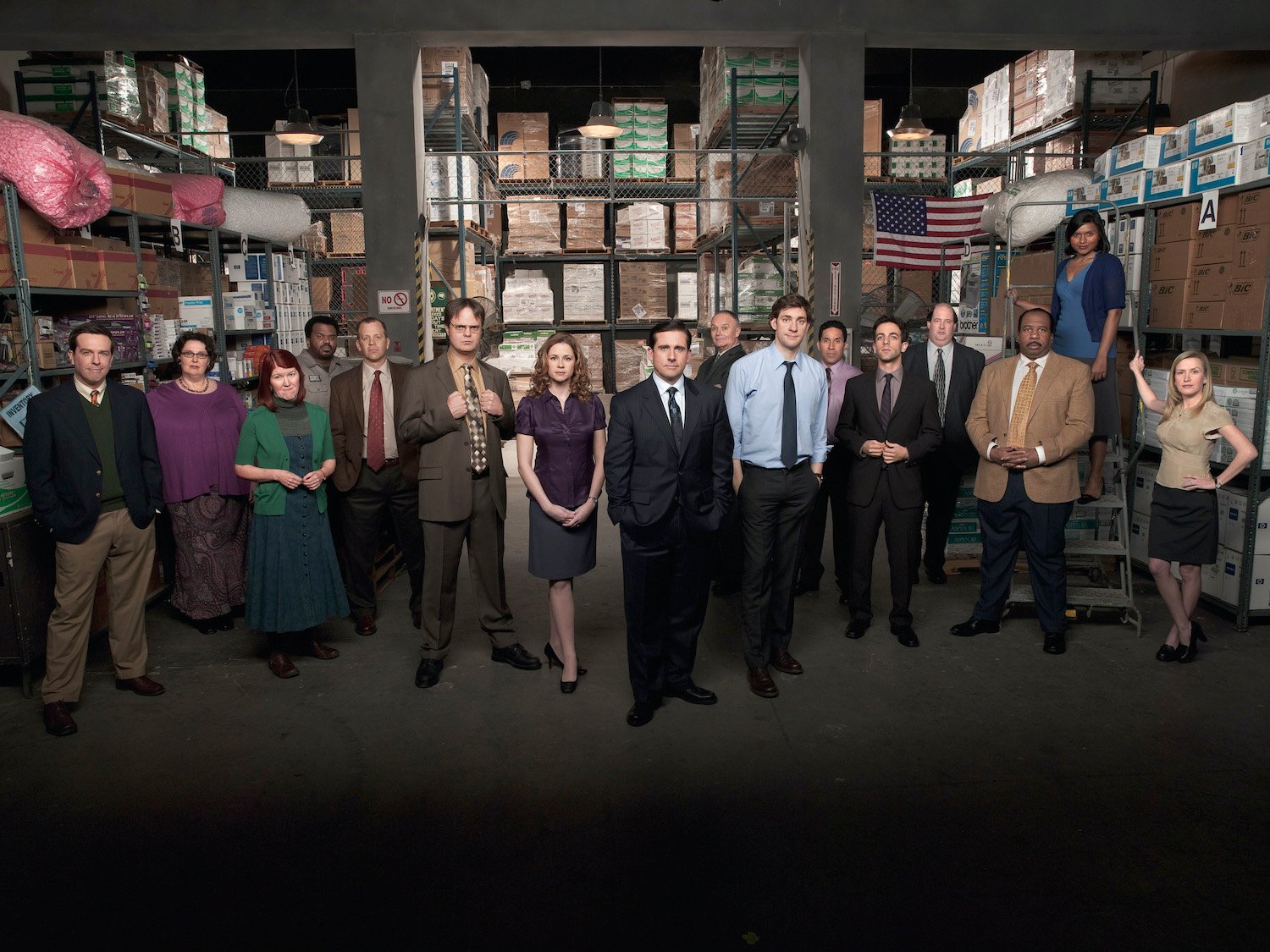 Hidetoshi Hasagawa is a beloved character on 'The Office' 
We know what you're thinking — who is Hidetoshi Hasagawa?
He's only one of The Office's most treasured warehouse workers. Portrayed by Hidetoshi Imura, the fictional Hidetoshi goes by "Hide" in the series. He appeared in several episodes of The Office, including episodes in seasons 3, 4, and 5.
But Imura's most memorable speaking part — the one that's sparking the idea for a spinoff — occurred in The Office Season 6. 
Hidetoshi Hasagawa hardly has any speaking parts on 'The Office'
In the episode titled "Happy Hour," Hidetoshi is encouraged by Darryl Philbin (Craig Robinson) to explain his background as a surgeon in Japan. 
"In Japan, heart surgeon — number one," Hidetoshi began.
Steady hand. One day, Yakuza boss need new heart. I do operation. But, mistake! Yakuza boss die!

Yakuza very mad. I hide in fishing boat, come to America. No English, no food, no money.

Darryl give me job. Now I have house, American car, and new woman. Darryl save life.

My big secret: I kill yakuza boss on purpose. I good surgeon. The best!
Later in the episode, Dwight Schrute (Rainn Wilson) recruited Hidetoshi as a candidate for the "Print in All Colors" initiative. During his interview, "Hide" again described his background as a heart surgeon. 
After season 6, Hidetoshi only had a few more one-off appearances. In season 8, he quits Dunder Mifflin after winning the lottery to start an energy drink company.
Despite how little fans have seen of Imura on The Office, some viewers want more. 
'The Office' fans want a Hidetoshi Hasagawa spinoff show 
"Hidetoshi 'Hide' Hasagawa [is the] best low screen time character at Dunder Mifflin," said a fan on Reddit. "He deserves his own spinoff series."
Some fans talked about The Office easter egg in the Cyberpunk 2077 video game in the Reddit comment thread, but many supported the spinoff idea. 
"Do No Harm" was one fan's idea of a title for the Hide-inspired series. "A Netflix series about the man that single-handedly took on the Yakuza, and won." 
"I can see it now," another fan added, flushing out the spinoff idea: 
He plays a bumbling heart surgeon that 'randomly' loses crime bosses on his operating table. Secretly he is the best heart surgeon. #1.

He is in cahoots with a discreet bumbling paper company accountant named Kevin Malone, who secretly is a mathematical genius. #1.

They have a third accomplice. A mild-mannered nice-guy named Toby Flenderson, who secretly eats bullies for breakfast, and calls people 'Kemo Sabe.' This hot head sometimes flies off the handle and strangles bad guys to death.
Unfortunately, a spinoff series based on "Hide" is purely fan fiction at this time.