'The Office': Inside Jim and Pam's First Fight and Why It Made Jenna Fischer Cry for Real
Jim and Pam's first fight on The Office really left Jenna Fischer in tears.
Fans of The Office have watched Jim and Pam experience some highs and lows along the trajectory of their relationship, but did you realize that their first fight left Pam in tears and that they weren't even dating yet? On the latest installment of the Office Ladies podcast, co-stars Jenna Fischer and Angela Kinsey did a deep dive into the "Boys and Girls" episode where Jim hurts Pam's feelings.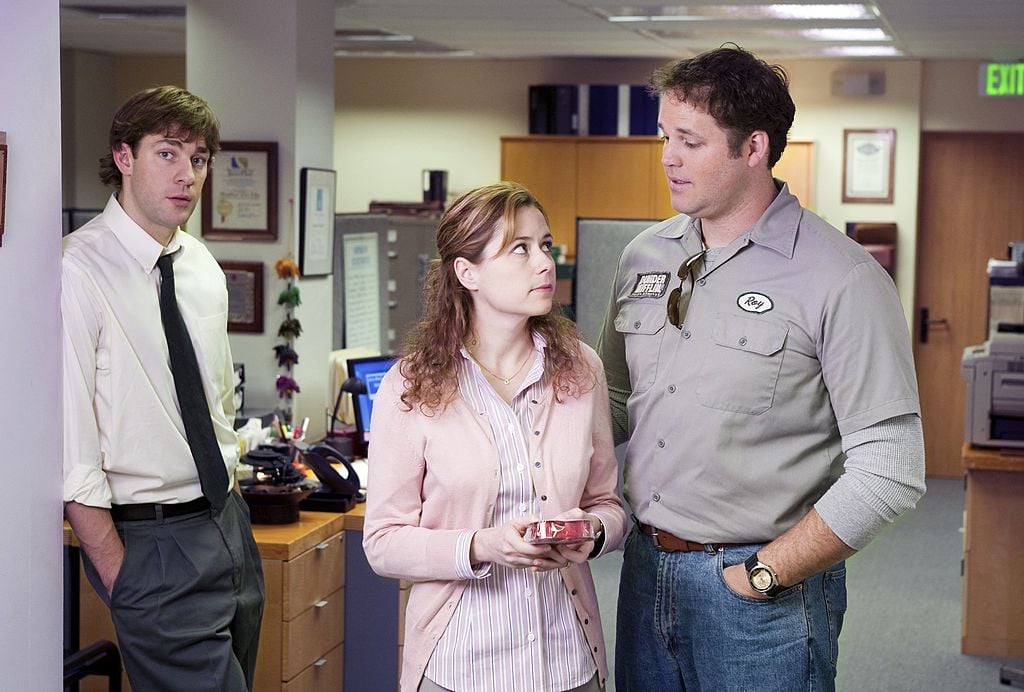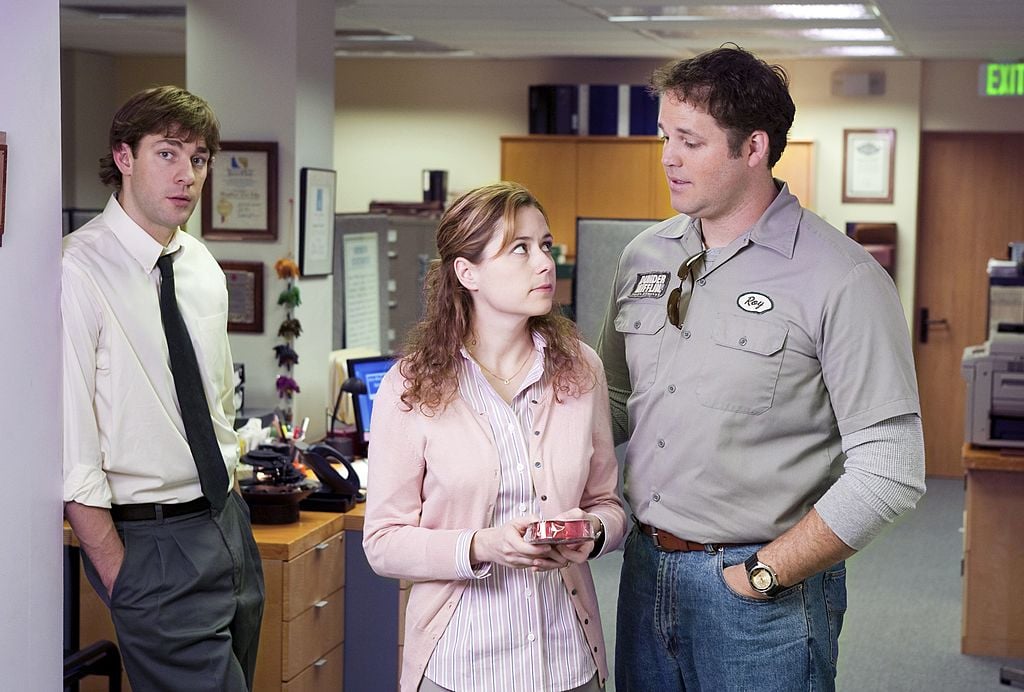 'Office Ladies' explore the 'Boys and Girls' episode
On the Mar. 25 Office Ladies podcast, Fischer and Kinsey discuss The Office Season 2, Episode 15, called "Boys and Girls," in which Jan visits the Scranton office to run a "Women in the Workplace" seminar for the female employees. During her seminar, the women talk about their goals and Pam reveals she wants a house with a terrace and to be married to Roy. She's also interested in art and Jan encourages her to do a graphic design program that the company offers.
Jim and Pam aren't together a lot in the episode as the guys have their own seminar in the warehouse. When Jim and Pam come together to talk, Pam discusses the graphic design internship. "She very excitedly tells Jim about this internship opportunity," Fischer shared. "Jim adorably encourages her immediately. He's like, 'Well what are the details? I think you should do it.'"
"And she just lights up," Kinsey added. "She needed someone to give her permission, in a way, to go for this and Jim immediately did, cause he's her soulmate."
Jim hurts Pam's feelings
When Pam tells Roy about the internship opportunity, however, she finds that "he is not supportive."
Pam connects with Jim again and this is a big moment for the two. "Pam then is in the kitchen with Jim… and Jim is like, 'Wait. You're not gonna take the internship?' and she's like, 'Well like Roy said, there's no guarantee it's gonna lead to anything anyways,'" Fischer explained.
Jim's comments about Roy's lack of encouragement didn't go over well, as Kinsey shared, "I was like, oh dang. Here we go! She's hurt. And it's not Jim's fault, he's speaking truth."
"This episode is Jim and Pam's first fight," Fischer explained earlier in the podcast. "It's a real fight." And, as a result, it leaves Pam crying in a devastating scene.
Pam ends up in tears after her talk with Jim, as Fischer noted, "We go back to the talking head and Pam just breaks down. She's talking about the terrace, but we know what she's really talking about. She says 'it's just not practical' and 'you're not going to find that,' and what she's really saying is, 'I'm never gonna have Jim. I'm never gonna have true love. I'm never gonna be who I want to be.'"
Fischer was really crying
Fischer addressed how she tapped into this moment to break down and cry. It turns out it wasn't that hard. "Guys, there are times as an actor where your heart just breaks for your character. I just felt her heart breaking and it made my cry," Fischer explained.
"It's in the same way where it makes you cry when you watch something," she continued. "I wasn't thinking about my dead pet or something like that. I was thinking about how it must feel to have someone not encourage you, to feel trapped, and to feel so alone. And I thought about how the one person who was trying to help me I just pushed that person away."
Kinsey added, "I think our show had a lot of really relatable moments like that. I know we do these crazy things — like it's gonna cut to the warehouse and Dwight is making a snow angel out of packing peanuts… but I feel like the heart of our show is also just these people living their lives and relationships, and I love that we have that balance."