'The Office': How JCPenney and the Military Defined Dwight Schrute's Wardrobe
Dwight Schrute is the no-nonsense Dunder Mifflin employee who took work way too seriously in The Office. While Rainn Wilson's performance as Dwight created a character many fans love, the wardrobe Wilson wore on the set of The Office also lent itself to the role. Find out how JCPenney became Dwight Schrute's go-to style. Plus, what the military has to do with the way Dwight dressed and acted in the NBC comedy.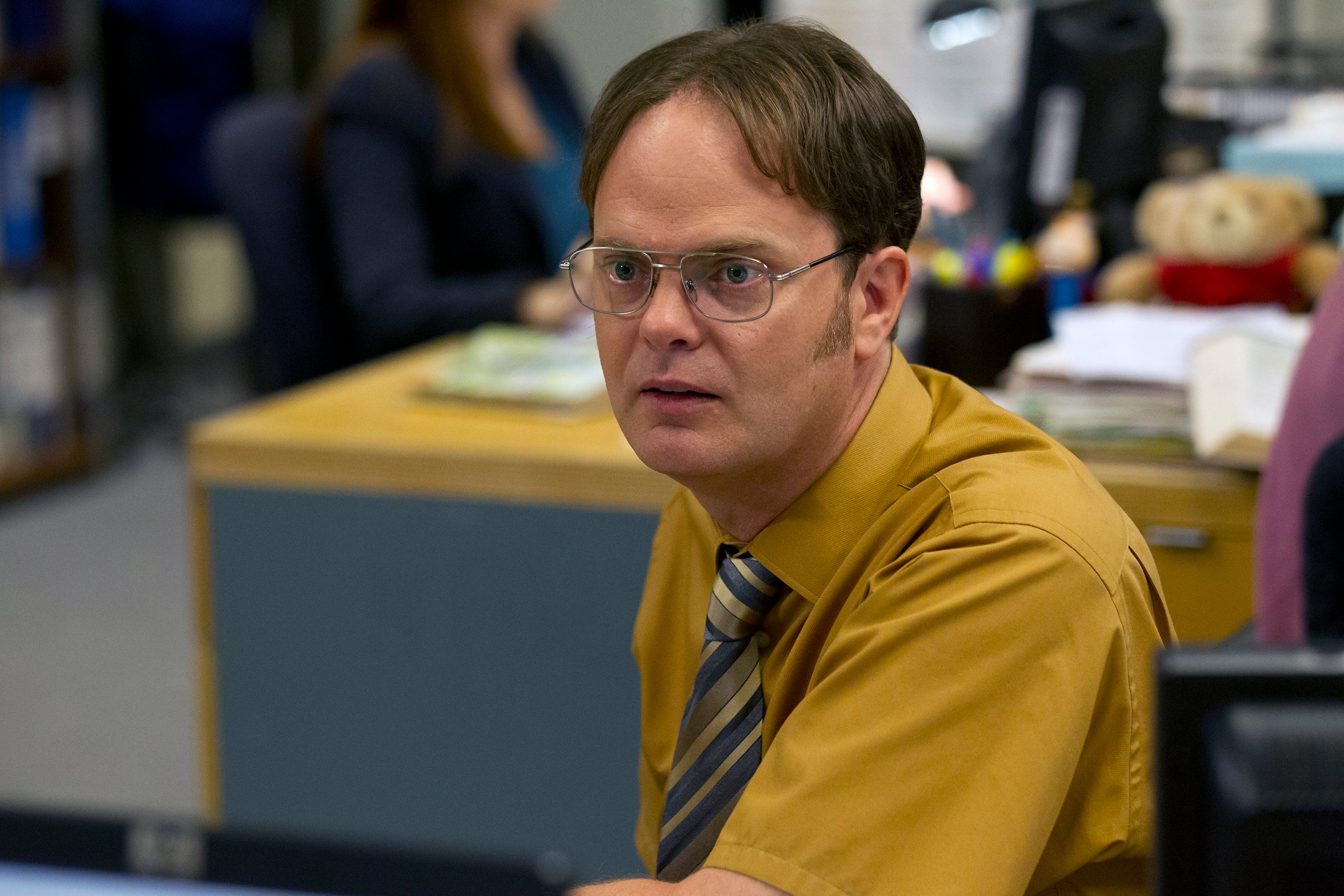 Dwight from 'The Office' is based on a real person 
Much like John Krasinski did when he learned he got a role on The Office, costume designer Carey Bennett took a trip to a real paper company to research. There, Bennett took photos that became "a touchstone" she could refer to for inspiration. 
One person at the paper company heavily inspired Dwight Schrute. As Bennett told Brian Baumgartner on The Office Deep Dive, "When I first went, it was their casual Friday and the guy there that was my Dwight inspiration. He was wearing a t-shirt with a wolf on it. I was like, 'Oh, I see you.'" That office worker inspired the wolf shirt Dwight sports in the season 6 episode "Niagara" as well as his overall persona.
'The Office' costume designer shopped where Dunder Mifflin employees would
"One of the things I dedicated myself to was shopping where these people would shop," she told Baumgartner. "That's the trickiest thing in Hollywood, because there's so much magic …" 
To avoid the pre-fabricated looks that make actors look perfect, Bennett shopped at accessible stores like JCPenney. She recalled the retailer having "suit outfits" available for purchase. 
"[JCPenney] would have a suit, a shirt, a tie, a belt, and maybe the socks," Bennett said. "It was all one price. That's exactly what I would do if I was this guy working in an office — go get three suit outfits and be set." Seeing those suit collections in store turned into a story for Bennett, who brought the styles and color schemes into the wardrobe for The Office character.
Dwight Schrute's obsession with the military inspired his look on 'The Office'  
In The Office, Dwight often wears mustard-yellow shirts and brown suit jackets. His Earth-toned color palette was an intentional choice by Bennett. "It just suited him so well," she said on the podcast.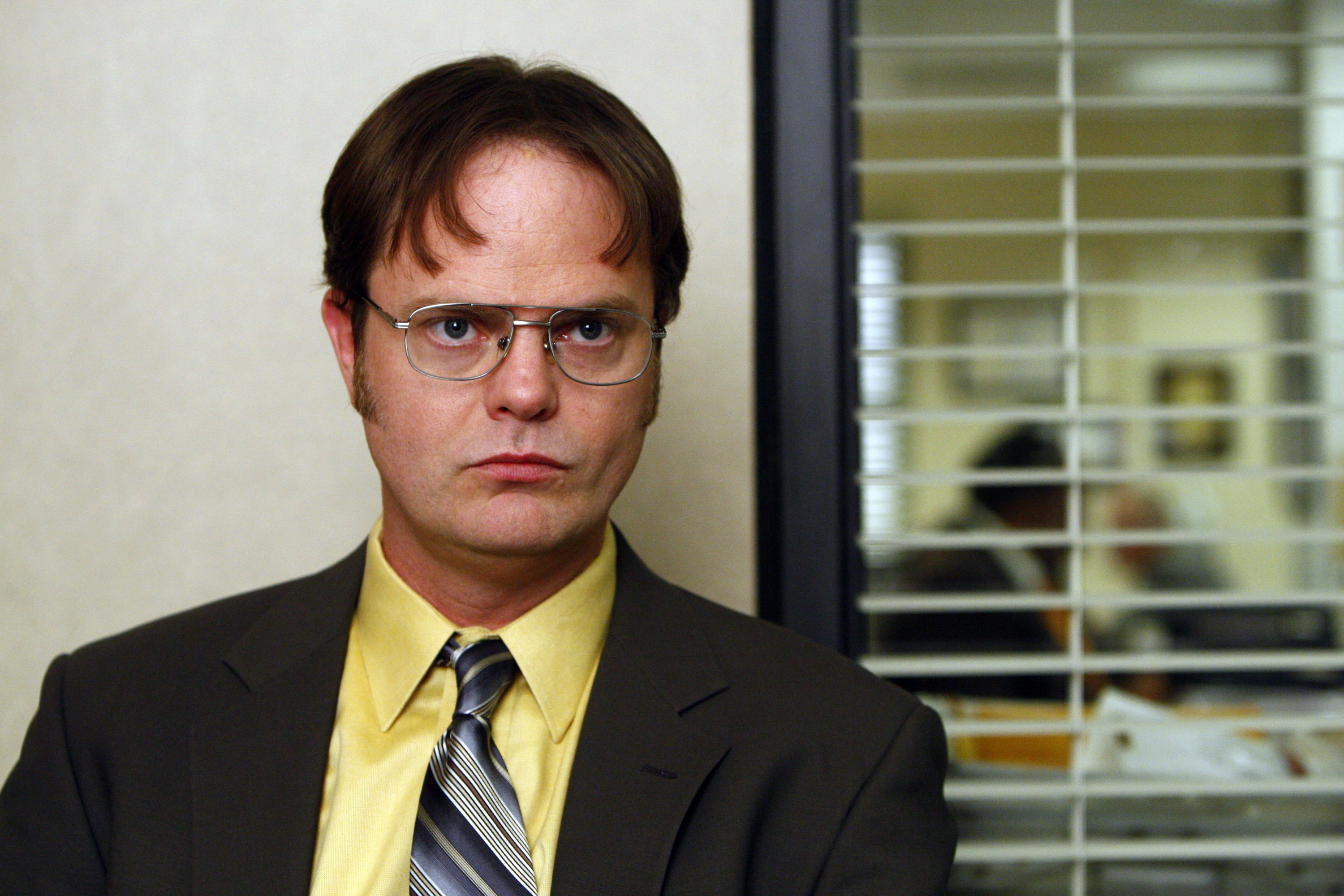 "We always toyed with the fact that he was kind of enamored with the military or German heritage," Bennett added. As she explained, Wilson heavily influenced what Dwight wore in the show, too. "He always had some kind of great insight," she said, citing Wilson's input about things from hats to other accessories and more. 
Outside of his wardrobe, Wilson inspired the role of Dwight in other ways, too. "[When] people ask me about playing Dwight, I always say that I think my goal was to make Dwight very specific," Wilson said in a previous episode of The Office Deep Dive.
In his mind, Dwight had "certain attitudes about certain things that [were] very specified." Wilson approached the role as "outrageously and as grounded and realistic as possible."
Watch every episode of The Office on Peacock.