'The Office': Jenna Fischer Calls Jim's Prank on Dwight Involving His Phone Her 'Favorite of All Time'
Fans of The Office can all agree that some of the funniest moments happened when Jim pranked Dwight. Jim often constructed elaborate pranks on his co-worker to torment him and pass the time during his dull office gig. During the May 6 episode of the Office Ladies podcast, hosts Jenna Fischer and Angela Kinsey discuss the pranks Dwight complained about in the "Conflict Resolution" episode.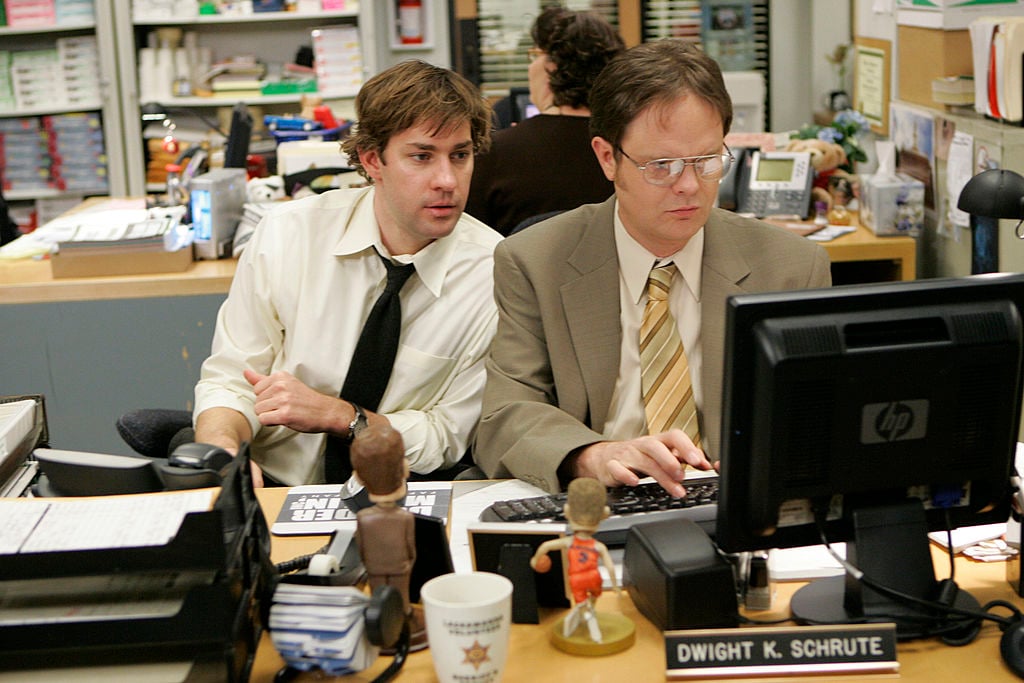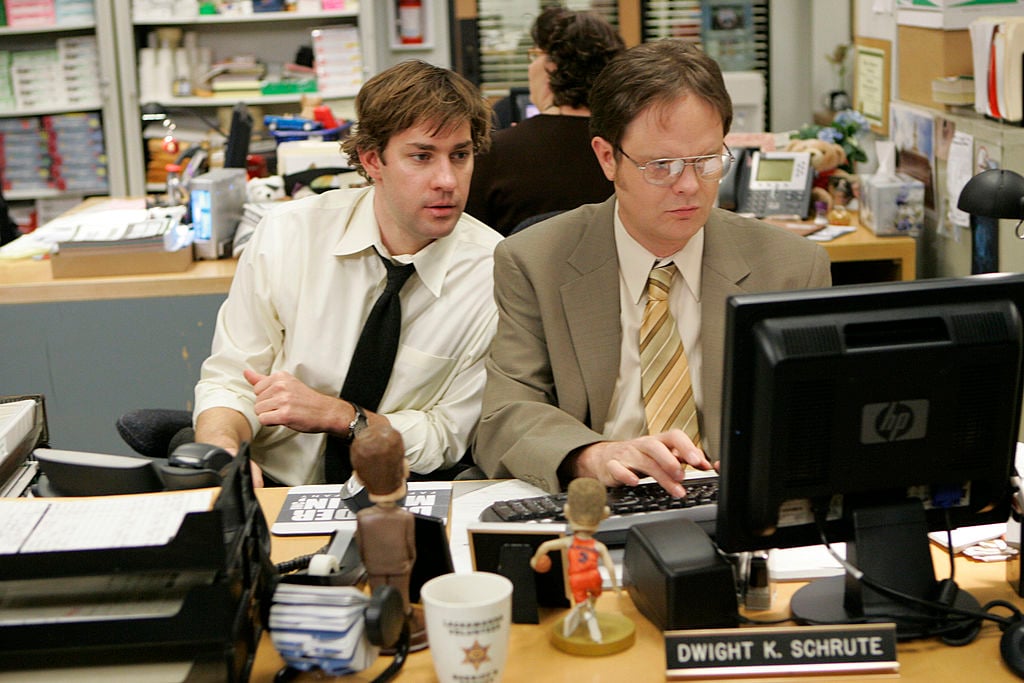 Dwight has filed a lot of complaints about Jim
The Office Ladies podcast dives into season 2 episode 21, in which Michael attempts to resolve some of the office conflicts by going through the employee complaints that had been filed with Toby in HR.
Toby has accumulated many complaints from Dwight and, given some of them that Michael reads, viewers can assume most of them are about Jim. Dwight is so agitated by Jim continuing to attack him in this way that he tells Michael he must choose either himself or Jim to leave the office because one of them has to go.
Jim's pranked Dwight a lot
Over the course of the show, Jim pranked Dwight so many times, but this roundup of Dwight's complaints gives an insight into some real doozies.
Michael calls the two into the conference room, where he reads Dwight's complaints, which include: "Someone replaced all my pens and pencils with crayons" and "Everyone has called me 'Dwayne' all day. I think Jim Halpert paid them to."
Additional complaints read: "This morning, I found a bloody glove in my desk drawer and Jim Halpert tried to convince me I committed murder" and "Jim Halpert said there was an abandoned infant in the woman's room. When I went to save the child, I saw Meredith on the can."
Fischer shares her favorite 'brilliant' Jim prank
During the Office Ladies podcast, Fischer runs through Dwight's complaints and comes to her favorite of all of them.

"This one is my favorite, of all time, of any prank ever written about on The Office," Fischer shared, explaining, "We never see this play out but my imagination of it is so rich… Dwight says he hit himself in the head with his phone" and Michael doesn't understand how that could have been Jim's fault.
The scene cuts to Jim's talking head interview, in which he explains, "That actually took a while. I had to put, uh, more and more nickels into his handset, till he got used to the weight, and then I just… took 'em all out."
Fischer explained that then "when Dwight answered the phone it would be super light."
"That is brilliant," she said, with Kinsey adding, "that is Jim doing the slow play." Fischer added, "That's I think why I like it, because of the patience required for that prank."
When Michael read the complaint, "Every time I typed my name, it said 'Diapers," Jim admitted, "You know, these actually don't sound that funny one after another. But he does deserve it, though."
"By the end of the day, my desk was about two feet closer to the copier," the next complaint reads. Jim explained, "Yeah, I just moved it an inch every time he went to the bathroom. And that's how I spent my entire day that day."