'The Office:' Jim and Pam Were Originally Supposed To Be An Interracial Couple
The iconic sitcom The Office recently hit a milestone, marking 15 years since debuting on NBC. Showcasing the romance between receptionist Pam Beesly (played by Jenna Fischer) and salesman Jim Halpert (played by John Krasinski), the show followed the couple's relationship from flirtation to dating to marriage, making it a top reason viewers would tune in each week.
Fischer and Krasinski became fan favorites making it unfathomable to picture anyone else in either role, yet show creator Greg Daniels recently revealed that he had planned on different casting for the couple.
Instant chemistry
When casting for the sitcom began, producers wanted to ensure a connection between Jim and Pam that would jump off the screen. With chemistry being a key requirement, potential candidates were asked to read with each other to test out how they mesh. When it was Fischer's turn to read with Krasinski, she immediately knew who she wanted to land the role of Jim.
"I've been in situations of what you'd call the chemistry read with another actor," Fischer told the Hollywood Reporter in 2017. "They sort of boil a role down to a few choices. And then they ask you to come in and read with other actors. I did chemistry reads with the various people… When I met John and I was reading with John, everything was easy. It was effortless."
Fischer explained that Krasinski's take on Jim helped her become more like Pam. "I just felt the most like Pam in the easiest way. All of our work together felt so honest," Fischer said. "Chemistry between actors, it's a very elusive thing… I was relieved that they cast John because it made my job so much easier."
Krasinski was clearly on the same page and let her know during auditions that he was routing for her. "You're my favorite Pam. I hope you get it," he told Fischer at the time, according to Buzzfeed.
A different Jim and Pam?
When Daniels and his crew were assembling the cast for The Office, the show creator knew that the Jim-and-Pam coupling would become a central storyline and had initially thought of hiring someone in particular to play the part of the the Dunder Mifflin receptionist.
"There was a time when I thought that maybe in America, Jim and Pam should be an interracial couple," Daniels told Yahoo! Entertainment. "So I had an actress named Erica Vittina Phillips, who I was kind of interested in for Pam for a while."
Phillips had appeared in films including Superbad, The 40-Year-Old Virgin, and How High, according to IMDb. Though Daniels' strongly considered casting Phillips, his plan changed when Fischer read for the part.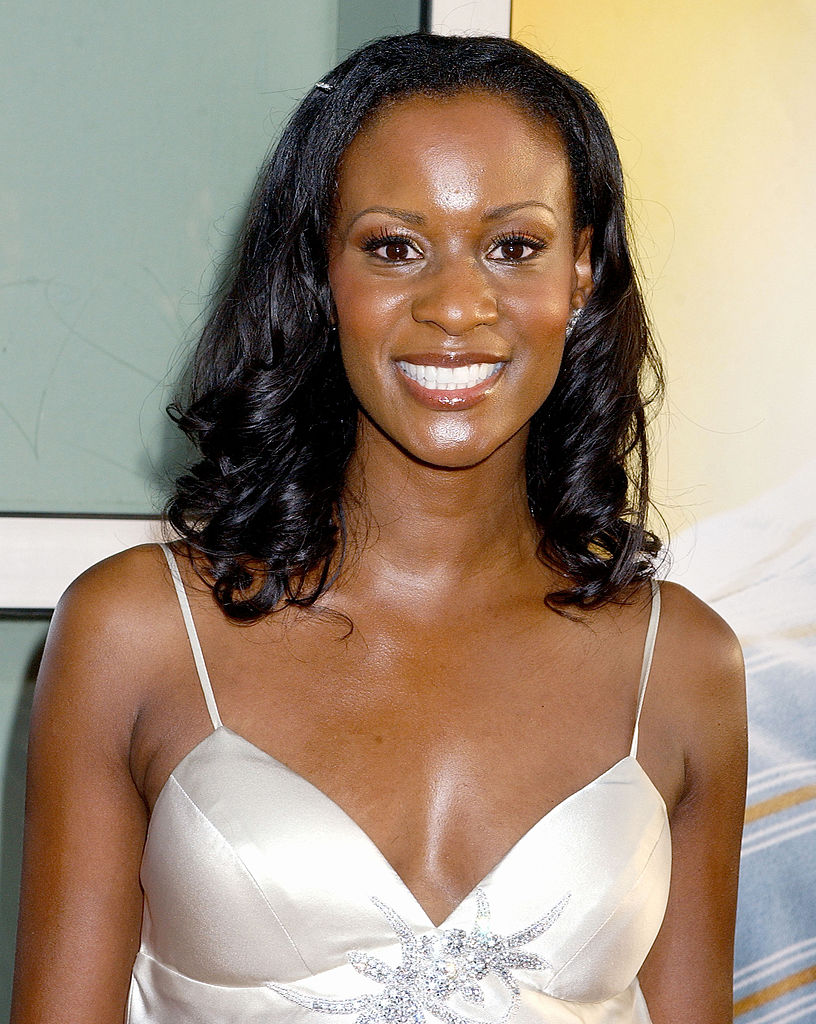 Change of plan for Pam
According to Screenrant, Fischer used her former on-the-job experience as an administrative assistant in her audition. Knowing that the character of Pam was to be on the quiet side with the exception of when Jim would linger around the reception desk, Fischer took on the role by saying very little and giving one-word answers during her performance. She also showed up for the audition wearing little makeup and conservative attire to reflect a more modest appearance.
Her strategy worked and she nailed the part of Pam, changing Daniels' mind on casting. "Jenna, when she came in, she socked all other thoughts of Pam. I mean, it was insane," Daniels revealed. "She came in… it was like a magic trick. It didn't seem like an actress. It just seemed like, 'Oh, there's the character brought to life. We can stop looking there.'"
Fischer credits her previous job as the key to helping her land the role. "Ultimately, having worked in an office I think gave me details to my character and world that I wouldn't have had if I'd never worked in an actual office," Fischer said.
Even though The Office ended its run in 2013, Jim and Pam still live in infamy as a favorite sitcom couple.