'The Office': Jim and Pam Had Crazy Chemistry Before Filming Even Started
The hit NBC sitcom, The Office remains one of the greatest television shows of all time. Part of what makes the show so incredibly hilarious and appealing are the robust characters and the unique relationships that they develop with one another. Of course, viewers enjoy watching unlikely friendships form, but what's even better to witness are the romantic relationships between the characters. And while there is no shortage of office romances through the series' nine outstanding seasons, they all pale in comparison to the romance between Jim and Pam.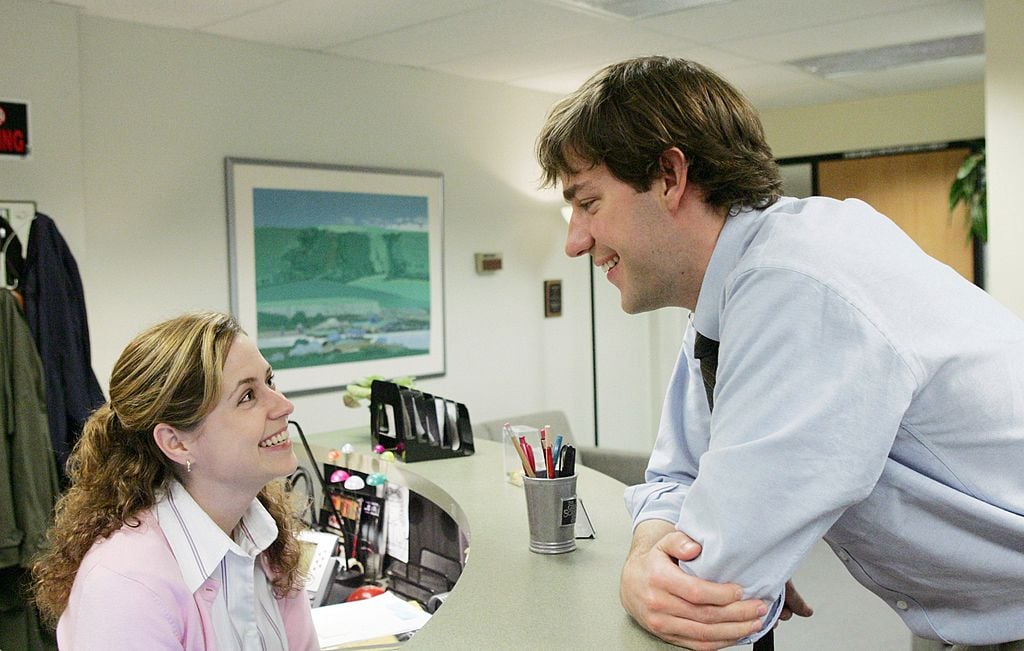 The characters of Jim and Pam had amazing chemistry
Jim and Pam were "couple goals" long before they even became a couple. The pair are supportive of one another and share the same unique sense of humor. What's more, the chemistry between the pair is palpable, even when one or both of them were in serious relationships with other people. But, that chemistry was there long before the pair were even cast on the show. In an interview with NPR, fan-favorite Jenna Fischer (who plays Pam Beesly) opened up about her unique connection with castmate, John Krasinski, who plays Jim.
Fischer recounted that when the show was being cast, she really hit it off with Krasinski during their chemistry read. A chemistry read is when casting directors and producers pair potential cast members together to see how well they interact with one another. This is a huge part of the audition process and can play a large role in the final decision of who is eventually cast in a project.
Chemistry helped Krasinski and Fischer to be cast
"When it came down to the end of the audition process, they took four Pams and four Jims and four Dwights and four Michaels, and they brought us into a real office. And they filmed us with a camera for two days, mixing and matching us. And over the course of that two days, I was mixed and matched with John several times. And after the second day, we were walking out of a scene, and he turned to me and he said, you're my favorite Pam. I hope you get this job," Fischer began, recounting that Krasinski felt she should get the part.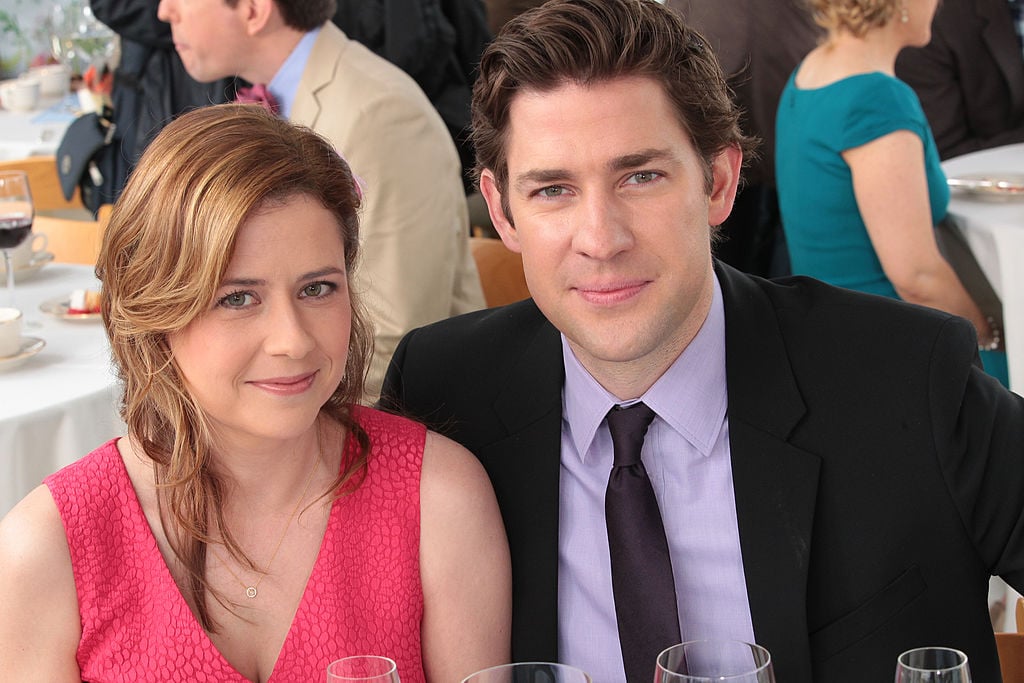 Fischer then revealed that she felt the same way about Krasinski. "And I smiled really big, and I said, I'm so glad you said that because you're my favorite Jim, and I don't think anyone could do it except for you. And when they called and told me that I got the job I said, please tell me that John Krasinski is playing Jim. And they said, he is and we're so glad to hear you say that because we thought you two had amazing chemistry. And we're glad you think so, too," Fischer shared. Funnily enough, Krasinski has revealed that he also inquired if Fischer had landed the role of Pam after learning he'd been cast.
Are Jim and Pam dating in real life
But does the unique chemistry between Krasinski and Fischer. translate to life after The Office? Yes, but not in the way most fans hope. Jim and Pam might be the perfect couple on screen, but in real life, they are both happily married to other successful actors. That said, Krasinski and Fischer maintain a close friendship and make time to keep in touch despite their busy schedules. In fact, a few months ago, the former castmates got into a hilarious trolling war over the Stanley Cup (no pun intended.)
Pam and Jim are friends in real life
Fischer has been open in sharing that a part of her will always love a part of Krasinski, but at the end of the day, they're just really good friends. "It is the strangest thing to have a long-term fictional love interest. It's a type of relationship that is very intimate, and it's very powerful, but it's fictional. I mean, there is a part of me that is Pam, and there's a part of him that is Jim, and that part of me is in love with that part of him. But in real life, we are just friends," Fischer recounted.
It's great that the pair share such a powerful friendship even long after the show has ended. But, for our romance needs, we can always binge-watch The Office for all things Jim and Pam.