'The Office': John Krasinski Almost Quit Acting 3 Weeks Before Snagging Jim Halpert Role
NBC's The Office was a massive hit when it premiered in 2005, and to this day, seven years after its final episode, the show maintains a loyal fan base around the world. A breeding ground for several big-name actors, one of the show's brightest stars was John Krasinski. 
At the time, Krasinski was a working actor, albeit unknown. Before taking the role that changed his life forever, however, he almost quit acting for good. It's safe to say he made the proper choice.
How John Krasinski got famous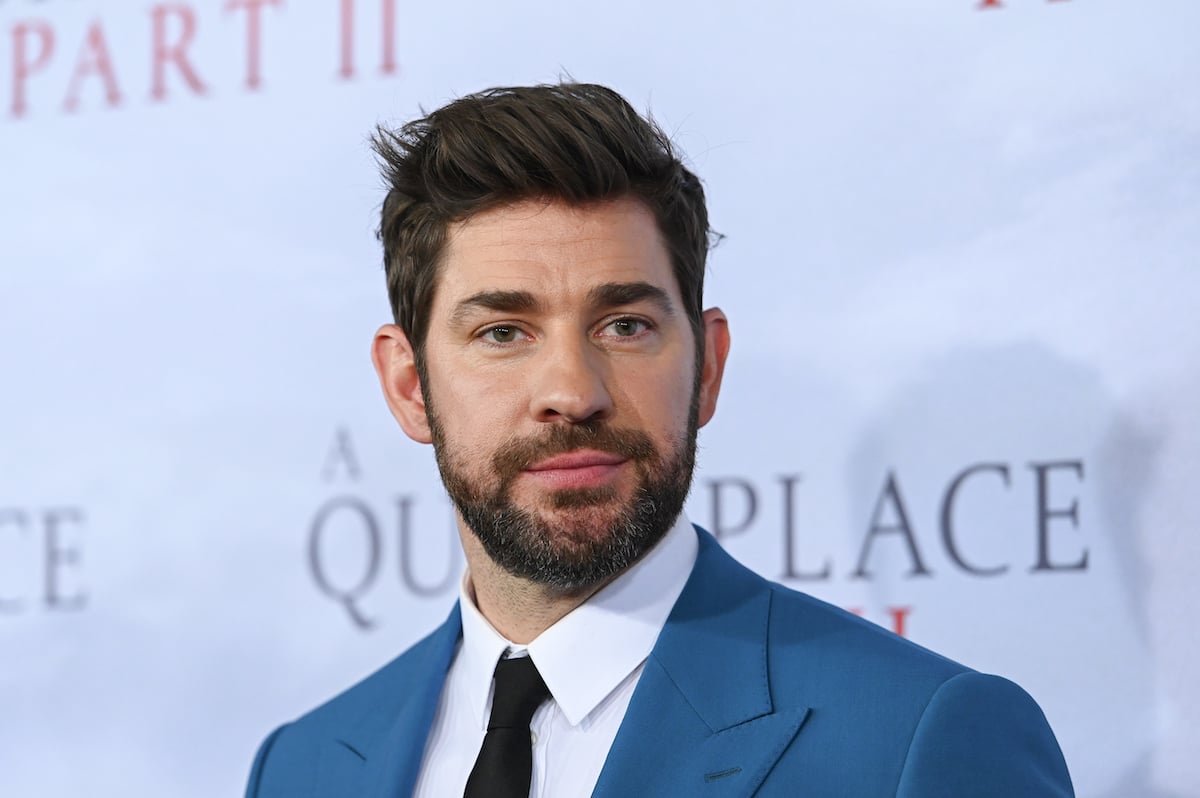 In 2005, Krasinski was hardly a newcomer. But he wasn't the actor that he is today with a few memorable roles to his name.
Beginning with an unnamed role in a forgotten film called State and Main, Krasinski was a working actor who mostly got small roles in television series and smaller movies. However, with every role he got, his star rose a little bit higher. 
In 2005, he was cast as Jim Halpert in the American remake of the hit BBC show The Office. One of the series's most grounded characters, Krasinski, spent eight years and almost 200 episodes as Halpert.
Audiences saw him grow from a young troublemaker with the hots for his co-worker, Pam, to a budding entrepreneur who married her and had two kids. This was the start of a wonderful career.
John Krasinski career has taken off
RELATED: 'The Office': John Krasinski Broke Character As Jim Halpert in Season 4 But Fans Missed It
Things opened up away from The Office, and Krasinski went from no-name roles in forgotten movies to starring roles in films like It's Complicated and Leatherheads. By the time The Office left the air in 2013, Krasinski was a bonafide star. Not only was he a big-name actor, but he was growing his resume as a director and producer, too. 
In recent years, Krasinski proved that he was not a one-trick pony. Not only does he have another hit series in Jack Ryan, but he directed the massively successful horror film The Quiet Place, and his spur-of-the-moment web series Good News was a hit in the early days of Quarantine. Had Krasinski followed his gut, however, none of this would have happened.
John Krasinski almost quit acting
Speaking to Stephen Colbert in 2018, Krasinski opened up about his welcome to show business moment. He moved to New York to pursue a career in acting but quickly found that work was not at a premium. After taking dead-end jobs and trying to make things work, Krasinski briefly had the realization that acting was not for him.
"Cut to two-and-a-half years [after the move]. I was like, 'So I'm out. This is terrible. It's so scary. This is the worst,'" Krasinski told Colbert. "Waiting tables: not as fun as they say… I was telling her to come get me [in New York]. And three weeks later, I got 'The Office.'"
It just goes to show that even the most successful actors in the world had their hurdles. Very few actors become superstars overnight, and Krasinski is no exception. Looking back at his illustrious career in show business, however, and it's safe to say that he made the right choice.
Changing his life forever
There is no one path to fame. Krasinski might have gotten another opportunity on talent alone had he gotten another role. However, if he were taken at his word and quit his pursuit of acting, nothing would have been the same. Sure, he wouldn't have had two hit series and several big films under his belt, but his life off-camera would've been different too. He met his wife and the mother of his children, Emily Blunt, thanks in part to The Office's success.
Maybe Krasinski would have had a happy life away from the spotlight if he didn't take the job. However, after several hit jobs in show business, his decision to stick with it might have been the best of his career. It just goes to show how quickly things can change for all our biggest stars before we even know who they are.