'The Office': John Krasinski Shared a Major Milestone With Jenna Fischer While Playing Jim on NBC Series
John Krasinski has quietly emerged as one of Hollywood's most popular leading men in the last decade. He's appeared in various film roles but also headlined TV shows as well.
For many Krasinski fans, no role will ever replace the one that made him a household name: his part on the US version of The Office. There was one epic moment on The Office that represented quite a milestone for Krasinski as an actor. Let's take a closer look at what that moment was.
Who is John Krasinski?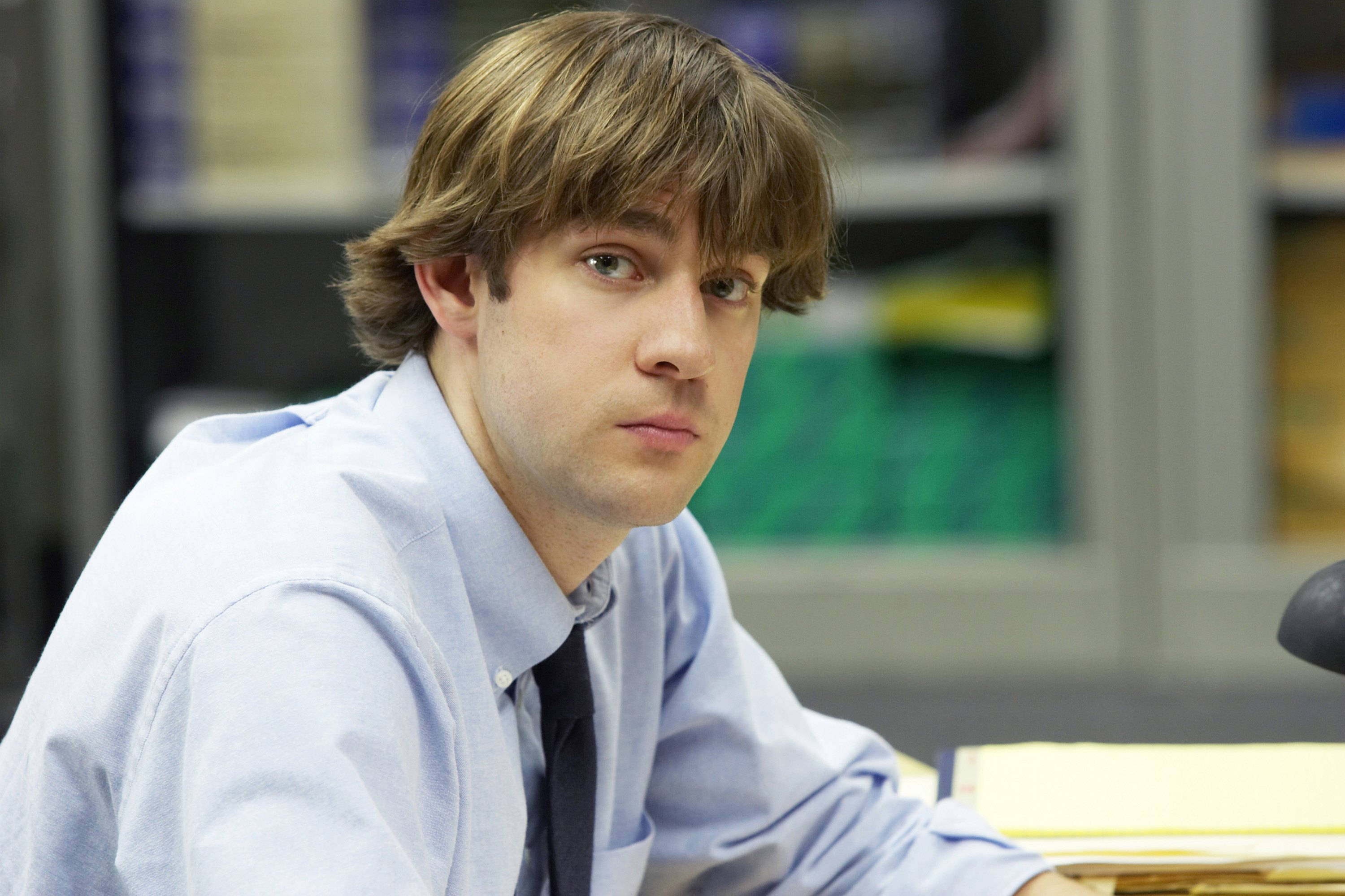 According to his IMDB profile, Krasinski has done much more than simply star in The Office. He's also starred in multiple film roles on the big screen including the movies Leatherheads, 13 Hours, and Aloha.
He drew critical acclaim for directing and starring in the horror film A Quiet Place and will reprise his dual role in this year's A Quiet Place II. Krasinski has also starred as the eponymous character in the Amazon Prime series Jack Ryan, based on Tom Clancy's famous character. 
During the COVID-19 pandemic, Krasinski made headlines by self-producing a web series called Some Good News. The show, produced by Krasinski in his own home, attempted to highlight positive, uplifting stories during a trying time.
Many viewers sent in homemade videos, and Krasinski held fun virtual events such as a ceremony for 2020 graduates and a prom. According to the Hollywood Reporter, Krasinski recently sold the show to CBS for a big deal.
The role that changed John Krasinski's life
Krasinski's life changed very much for the better when he was cast in the NBC sitcom The Office. It was an adaptation of a British television series created by Ricky Gervais and Stephen Merchant. The show was an ensemble piece, with many talented members throughout its run including Steve Carell, Rainn Wilson, Jenna Fischer, Ed Helms, and many others. But Krasinski had one of the most important roles in the show. 
He portrayed Jim Halpert, starting the show as a salesman pining after the receptionist, Pam Beesly (played by Fischer). Eventually, the two married on the show and started a family. Krasinski became the show's central character as well as one of its most popular.
Krasinski also received praise for his ongoing prank war on the show with the character of Dwight Schrute, portrayed by Wilson. 
The show was definitely Krasinski's biggest break in Hollywood. It opened the doors to numerous acting jobs. There was one milestone he achieved on the show that many fans might not be aware of. 
The acting milestone John Krasinski achieved while playing Jim Halpert
Fans of the show got the opportunity to see Krasinski and Fischer kiss multiple times as they were depicting a couple. But their first kiss on-screen was also Halpert's first-ever kiss in an acting role. 
According to Buzzfeed, Krasinski's first-ever on-screen kiss was in fact his first televised kiss with Fischer's character. Krasinski also claimed that he lied to Fischer, telling her that it wasn't his first.
That being Krasinski's first on-screen kiss could have made the moment even more effective on camera. Within the storyline of the show, Jim and Pam kiss at a time when he's still trying to win her affection.
They're both a bit unsure of themselves at the moment. It may have been a bit awkward for the actor playing the role, which came through in the performance. 
One can only wonder what the kiss would have been like if Krasinski hadn't fibbed to Fischer, but as it stands, it worked. It laid the foundation for one of the most heralded TV romances of all time.