'The Office': The Way John Krasinski and Jenna Fischer Talk About Their Chemistry Prove They Were Meant to Play Jim and Pam
What John Krasinnski and Jenna Fischer have said about their on-screen chemistry as Jim Halpert and Pam Beesley on 'The Office.'
The Office fans know Jim Halpert (John Krasinski) and Pam Beesly (Jenna Fischer) will go down as one of the best couples on television. For years, viewers rooted for the friends-turned-lovers as they slowly came to terms with their feelings, started dating, and got married. Now, it's difficult to imagine anyone but Krasinski and Fischer as Jim and Pam on The Office. And if you pay attention to how the actors speak about working together, you'll see there's no duo better suited for the job.
Jenna Fischer and John Krasinski describe their on-screen chemistry as Pam and Jim on 'The Office'
When speaking with Sam Jones on Off Camera, Fischer defined what having chemistry meant for her as an actor.
"I think a lot of times, people think chemistry is you're in love with that person in real life and you would date or marry or have sex," Fischer said in 2018. "But for me, chemistry is when you have to work the least to be most authentic as your character.
Then Fischer revealed her on-screen chemistry with Krasinski on The Office was effortless. 
"When I met John and I worked with John, I didn't have to try at all," she said. "I remember there's this place, physically, that once I get into this spot so many inches away from John's shoulder … I'm just Pam. It just happens like magic."
Fischer continued, "That's what was so amazing about working with him. We didn't have to try. We just were it. It's amazing."
Meanwhile, Krasinski opened up about auditioning for The Office with Fischer during a separate interview with Off Camera. And basically, the two actors knew they were meant for their respective parts.
"I just felt that weird metaphysical thing where you're just like, 'This is really cool,'" Krasinski said. "The first question I asked when I got the part was, 'Did Jenna get the part?' And she said, 'That's the first question I asked, too.'"
He added, "So it's like this weird thing going already — this chemistry that had already started, which was pretty awesome. It was really, really cool."
Are John Krasinski and Jenna Fischer friends after playing Jim and Pam on 'The Office'?
It's clear Krasinski and Fischer reached a new level when they portrayed Jim and Pam on The Office. So some fans wondered whether the romance spilled into real life, particularly when Fischer commented on her "real chemistry" with Krasinski during a 2016 interview on Watch What Happens Live with Andy Cohen.
"John and I have real chemistry," Fischer said at the time. "There's a real part of me that is Pam and a real part of him that's Jim. And those parts of us were genuinely in love with one another."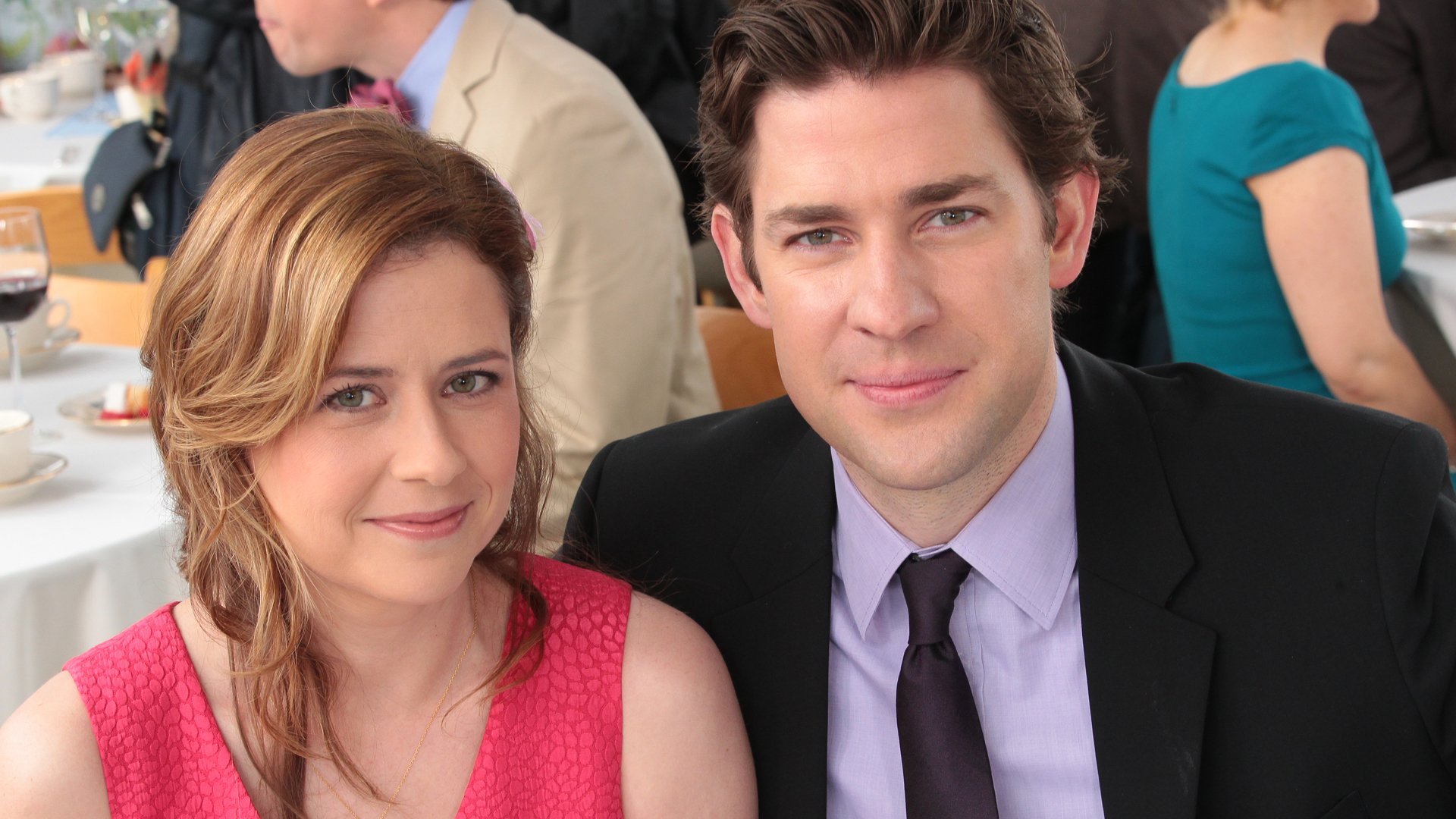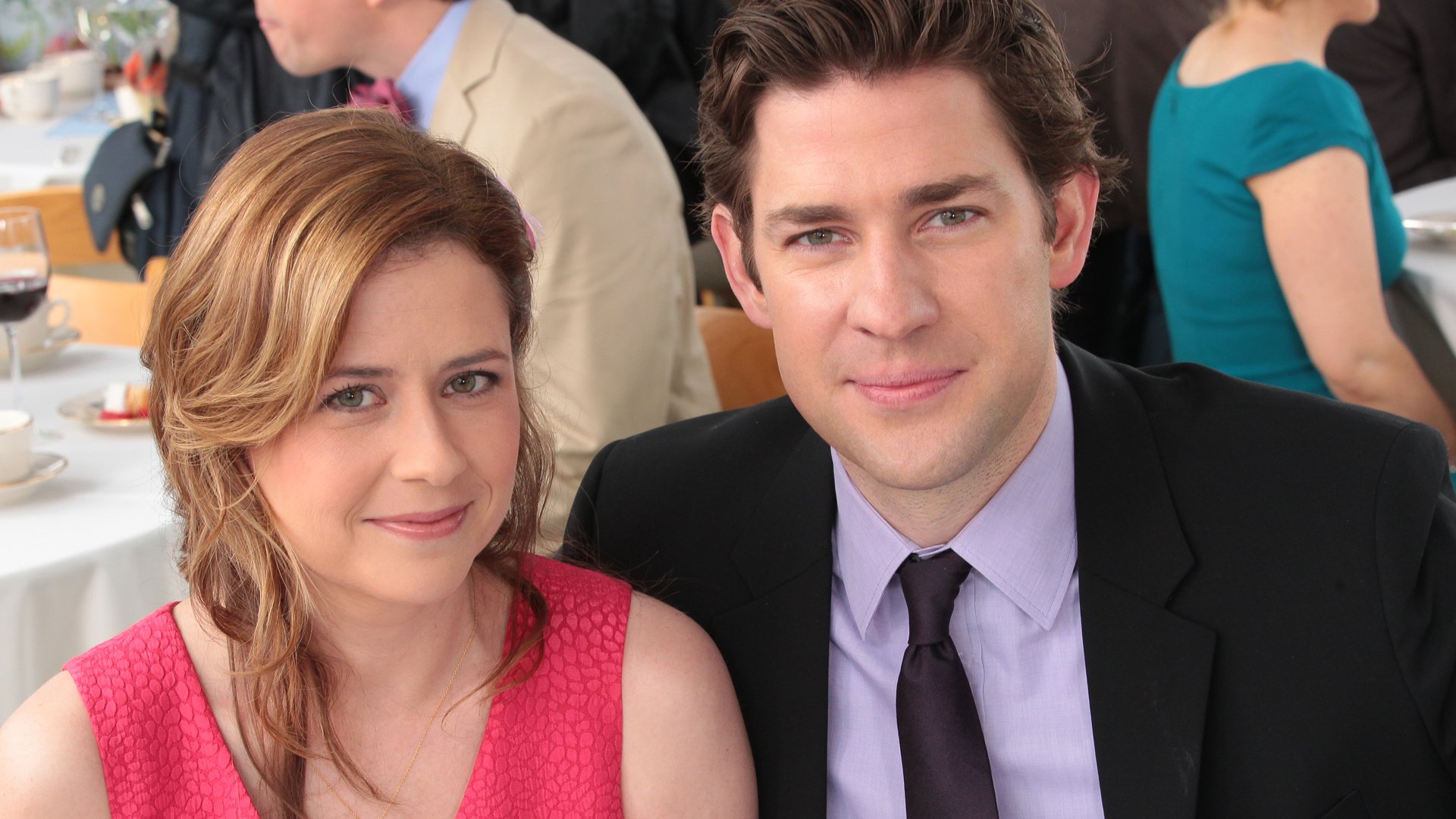 That said, Fischer also pointed out her relationship with Krasinski wasn't really like Pam and Jim's on The Office. 
"In real life, we aren't totally Pam and totally Jim," she said. "So in real life, we're not the perfect match. It's a really complicated thing but he was like a type of spouse that I had for a long time. He was my partner."
Meanwhile, Krasinski clarified Fischer's statement when speaking with The Daily Beast. 
"I'm sure she was trying to say something nice about how genuine the acting relationship was, of bringing a relationship that became that popular on-screen," he said. "And I think we both feel it's such an honor to be a part of that relationship."
Now, Krasinski is married to Emily Blunt and Fischer wed Lee Kirk in 2010. The former Office co-stars also moved on to other projects, as the NBC comedy ended in 2013. But it seems Krasinski and Fischer are still supportive of one another. 
"I would love to work on anything with Jenna," Krasinski told Entertainment Tonight in 2019. "She is the absolute greatest actress. But also more than that, the most amazing person. So I would love to spend all my time with her if I could."
Check out Showbiz Cheat Sheet on Facebook!