'The Office': John Krasinski Said an Unfortunate Blunder Is 1 of the Reasons He Got the Role of Jim
John Krasinski was a perfect fit for the role of Jim Halpert on The Office. The actor shared his audition story, including how telling the show's executive producer that he thought an American version of The Office was a mistake actually helped him win the role.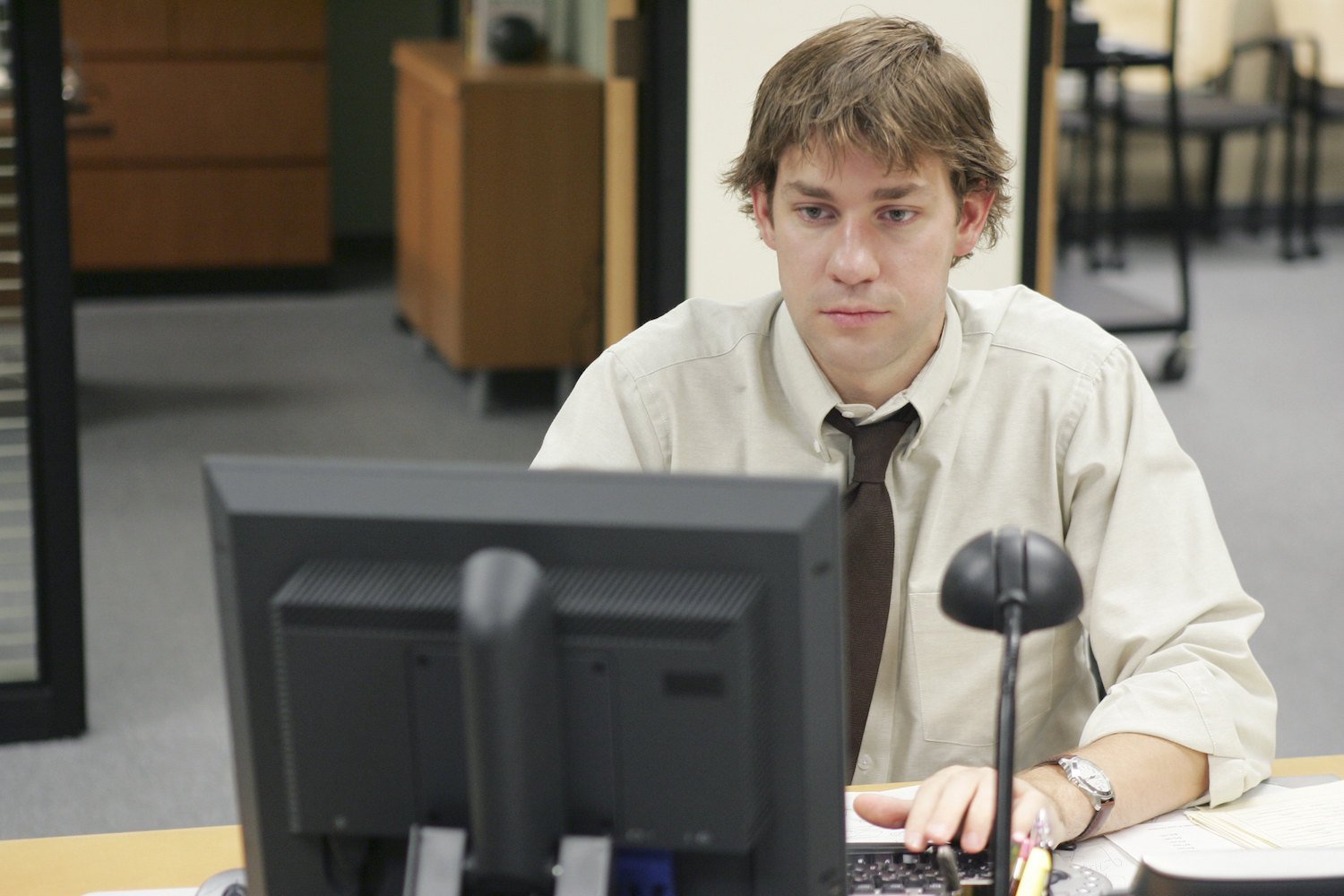 John Krasinski accidentally told the show's executive producer that it was a bad idea
When Krasinski auditioned for The Office, his nerves got the best of him when he blurted out why he thought an American version of The Office wouldn't work. He didn't realize he was speaking to the show's executive producer, Greg Daniels.
During episode 2 of An Oral History of The Office podcast, Krasinski recalled how Daniels asked him if he was nervous while waiting for his audition. "And I said, 'No, you know, you either get these things or you don't, but I'm terrified for the person creating the show because I mean, I just feel like Americans have such a track record of taking brilliant shows and ruining them,'" he recalled saying.
"And he goes, 'I'll try not to, my name's Greg Daniels. I'm the executive producer,'" Krasinski added.
John Krasinski said that honesty helped him land the role of Jim
Krasinski went on to share how Daniels thought that the actor's honesty actually worked in the his favor in landing the Jim role.
"Later, I remember Greg saying, 'I'll never forget that you told me that. It really helped your audition, 'cause you were really honest. And I remember — that's a vibe that I want on this show. Someone who will be honest and make sure that we're all doing good work,'" Krasinski shared.
During a 2018 interview with SAG-AFTRA Foundation, Krasinski was asked about the audition process and again shared the story of being a little too vocal to Daniels, but not realizing who he was.
"I thought the show was an amazing idea," he said, when asked about the rumor that he wasn't a fan of making an American version.
He recalled the story of Daniels asking him if he was nervous while waiting to audition. "What I'm really nervous about is Americans just have such a habit of ruining great UK shows," he recalled saying. "This is one of my favorite shows. They're going to ruin it because the UK one is perfect."
Daniels introduced himself as the executive producer and Krasinski said he "legit threw up" in his mouth. He shared how he then called his manager to tell him what happened, believing that it was over for him, and his manager agreed, "That's bad."
Despite the misstep, Daniels saw a great quality in Krasinski. "To this day, Greg says it's one of the reasons why I got the part, because you were honest. And honesty is the best policy and there was something about you that I liked that you weren't just doing whatever it took to impress me," he said Daniels told him.
"I thought, 'Yeah, totally, that was all calculated,'" Krasinski joked.