'The Office': Kate Flannery's Net Worth and How She Makes Her Money
Kate Flannery is known for appearing on The Office as the hilarious Meredith Palmer, a supplier relations representative who is often boozy and promiscuous. Flannery was on The Office for a very long time, though fans might have seen her around on other TV shows as well. It seems that Flannery has managed to have an interesting comedy career, so let's take a look below to find out what her net worth is.
Kate Flannery started her career in improv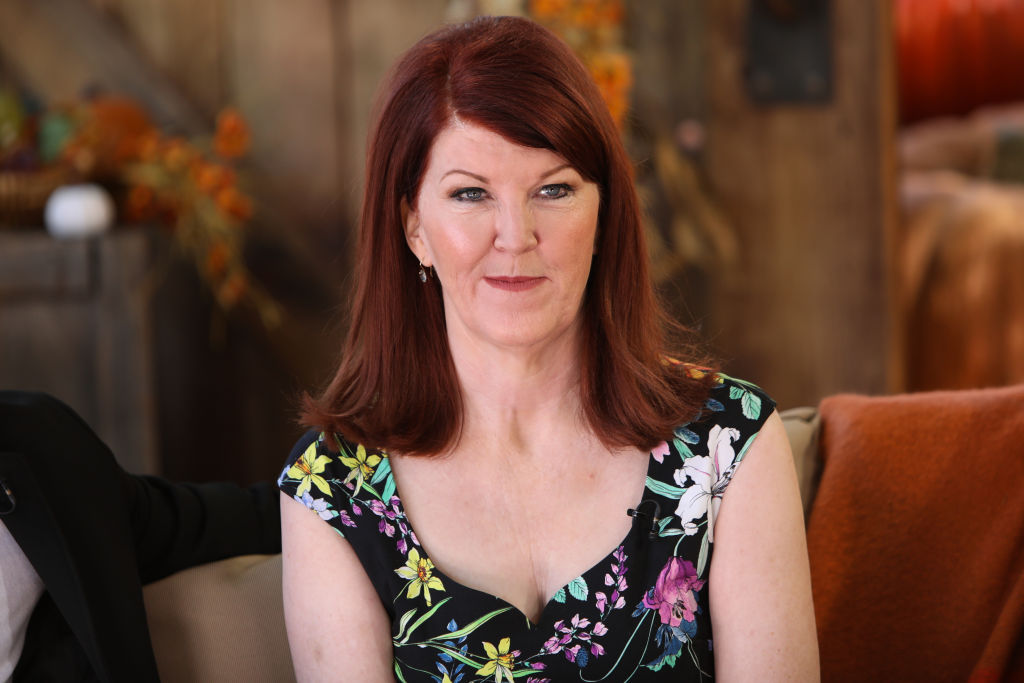 Flannery was born on June 10, 1964, in Philadelphia, Pennsylvania. She attended Shenandoah University in Virginia as well as the University of the Arts in Philadelphia.
In the early '90s, Flannery became a part of The Second City, one of the most famous improvisational theaters in Chicago. Later on, she became one of the original members of Chicago's Annoyance Theater.
At the Annoyance Theater, Flannery performed in a feminist comedy show called "The Miss Vagina Pageant," which caught the eye of a producer from Saturday Night Live. Flattery later recalled: "Four of the six of us [in the play] were under consideration for SNL … I just remember it began to feel like a real pageant because we were vying for the next spot [on SNL]."
Flannery ended up appearing on SNL for one episode in 2002. However, the highlight of her career would actually take place on another NBC hit show.
Kate Flannery was on 'The Office' for nine seasons
The Office premiered in 2005 and quickly became extremely popular with viewers. In the first season, Flannery only had a recurring role as Meredith Palmer on the show. Yet, from Season 2 onward, she became a main cast member.
The Office stayed on the air for nine seasons until its end in 2013. The series allowed Flannery to showcase her comedy talent to countless people around the world.
Looking back, Flannery has a lot of positive emotions with the show even if it had to end. She once said in an interview: "I am so proud of the ending of The Office. I felt that everything was wrapped up so nicely. It was sad and funny and thoughtful and everything you want in a finale… I am so sad, but I am so proud. It's a great feeling to be a part of such a respected and honored project. A very rare thing in life."
In an essay for Huffington Post, Flannery also expressed her gratefulness for The Office. She shared that she used to be "disappointed at first when my lines would get cut," but after a while, she realized that she was blessed for being given a chance to be a part of such a wonderful show. Flannery thanked Greg Daniels, the developer of The Office, for "giving me this job, changing my life, putting me on the map, and making the back of my head almost as famous as the front."
Other shows and movies that Kate Flannery appeared on
Outside of The Office, Flannery acted in other funny shows and movies as well. Fans might recognize her on series such as Wizards of Waverly Place, Brooklyn Nine-Nine, New Girl, American Housewife, and Young Sheldon. Additionally, she competed on Season 28 of Dancing With the Stars. Her partner was Pasha Pashkov, and she ended up in seventh place.
Flannery also appeared in movies like Cooties (2014), Slow Learners (2015), 4th Man Out (2016), and Fishbowl California (2018).
How much is Kate Flannery worth?
Flannery has taken on a lot of interesting projects over the years. According to Celebrity Net Worth, she has an estimated net worth of $2 million.
Flannery makes much of her money from acting. However, she also makes a bit of money from music as well. Flannery was featured on Jane Lynch's Christmas album, A Swingin' Little Christmas. In the 1990's, Flannery was also a part of a band called Mono Puff that released several albums.