'The Office': Leslie David Baker Celebrates Pretzel Day Long After Playing Stanley
Leslie David Baker played Stanley on 'The Office,' who loved Pretzel Day. Find out how the actor celebrated and what fans have to say about it.
The one day that got multiple employees excited on The Office is Pretzel Day. That includes Stanley (Leslie David Baker), who almost never smiles except on this day. Find out how Baker celebrated the day this year.
Stanley loved Pretzel Day on 'The Office'
Stanley is often checked out at work by doing his crossword puzzles. But there is one day that got him excited to go to work and that's Pretzel Day in the episode, "Initiation."
It's the day that happens once a year where a cart of free pretzels are brought into the lobby of the office. Stanley was the first to leave to get one when the announcement for the pretzels was made.
"I wake up every morning in a bed that's too small, drive my daughter to a school that's too expensive. Then I go to work to a job for which I get paid too little. But on pretzel day…well I like pretzel day," explained Stanley.
What would the characters do while social distancing?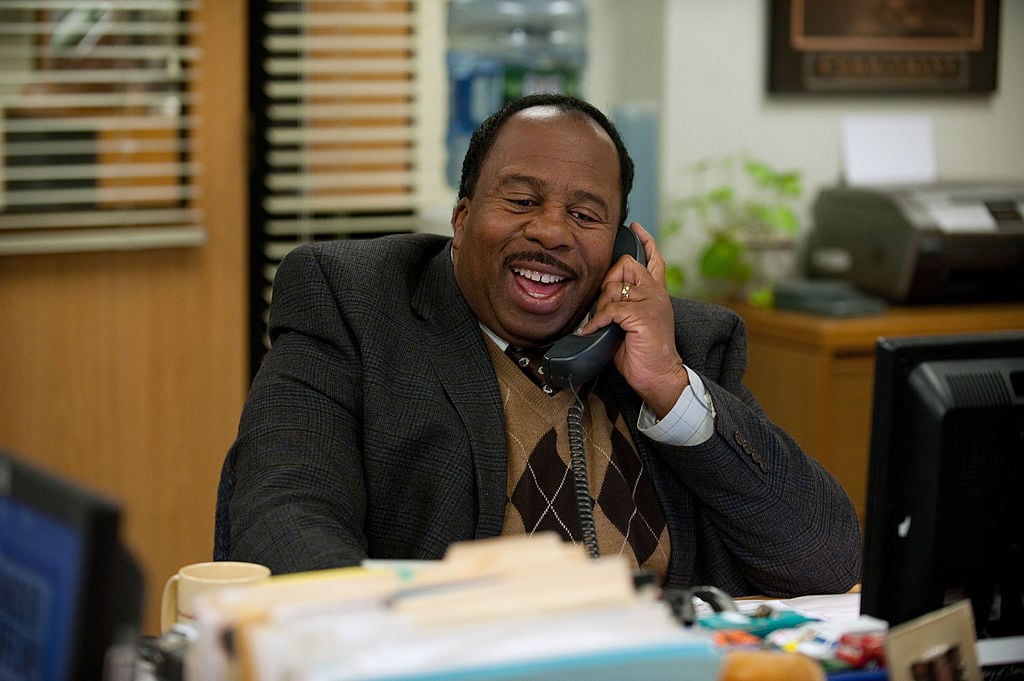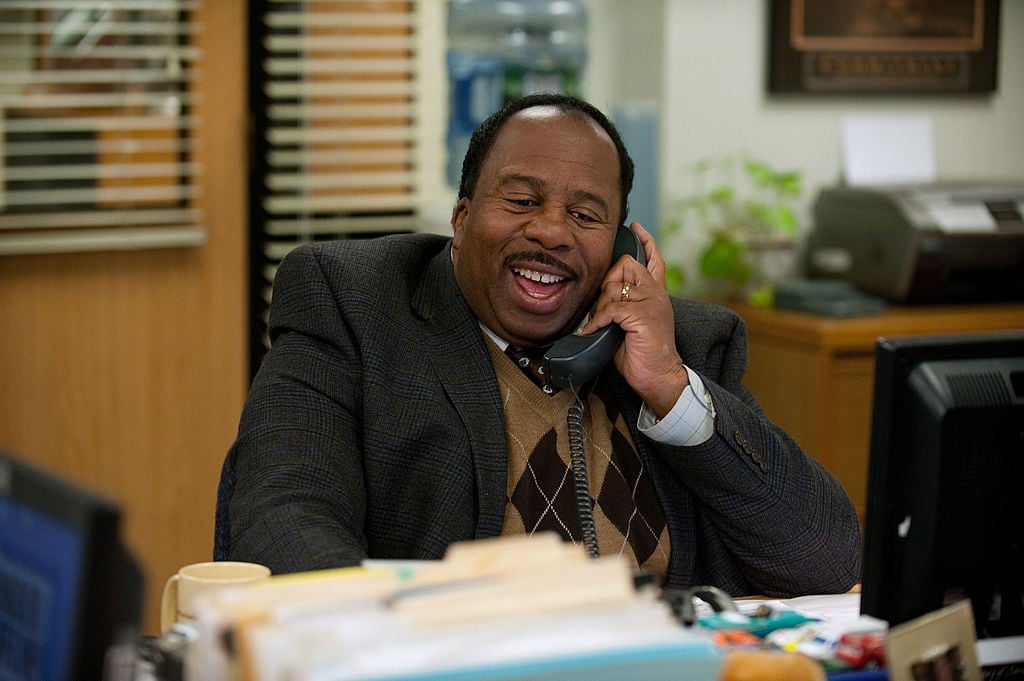 Fans of the show are probably revisiting it while staying at home. They might be wondering what would their favorite characters do during the coronavirus pandemic?
Ed Helms answered this question for Entertainment Weekly. "It depends on when in the series you catch Andy," Helms told Entertainment Weekly. "There are moments where he's almost manic. I feel like he'd be fine doing little a cappella jams on his phone for days."
He did remember what Andy said about one of his low points in the show. "One of my favorite Andy lines of all time — and I can't even remember the episode or what he was talking about exactly — but he's clearly in a bad way and he's kind of depressed," the actor said. "He says something like, 'I mean, last night, I ate a pizza over the sink like a rat!'" He added, "That's the Andy that would really spin out during quarantine."
Rainn Wilson also gave his theory on what Dwight Schrute would be doing. He believed Dwight also watched Tiger King: Murder, Mayhem, and Madness and gets inspired.
"Probably somewhere in the northwestern Pennsylvania fictional land where Dwight Schrute actually exists, there would be Schrute Zoo, inspired by Tiger King," he told Entertainment Weekly.
He posted a picture for pretzel day
Baker posted a picture with a large inflatable pretzel on April 26, which is National Pretzel Day, on Instagram. He captioned the post with "Happy #PretzelDay everybody! Enjoy yourselves and please #stayathome and practice safe #socialdistancing."
Fans shared their reactions in the comments. "Y'all already know he's keeping tabs on pretzel day still. Even in retirement," wrote one fan.
Others noted that this is a good time to revisit the episode. One person wrote "an episode where pretzel day is canceled because of quarantine and how Stanley deals with that would be so hilarious."
He also posted a picture with text that reads "'Cheers to both of my fathers in heaven, I know not to drink Bleach, Lysol, and stand in Bright Light …. Thank God for Mother wit and Jesuit education' – Leslie David Baker." It ended with hearts and pretzel emojis.