'The Office': Why Melora Hardin Was 'Grateful and Excited' Whenever She Had a Scene With Steve Carell
The Office was a scripted NBC series, but so many of the show's greatest moments were improvised. That's because The Office featured a cast of talented actors who knew when improv worked best. Melora Hardin recently shared her experience working with Steve Carell on The Office. For Hardin, his incomparable ability to improvise comedy made her love the role of Jan Levinson even more.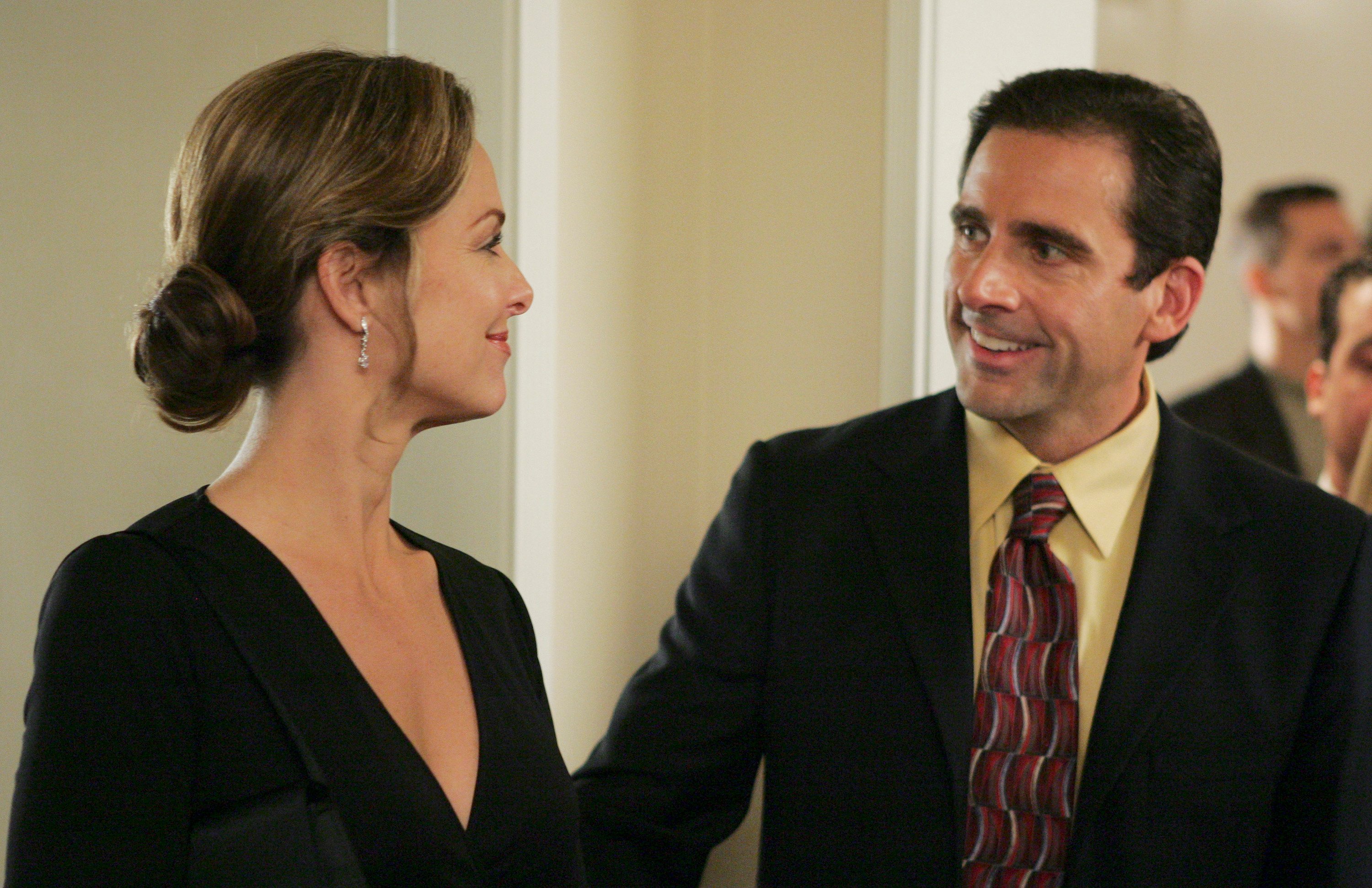 Melora Hardin was the most experienced actor on the set of 'The Office'
As Office actor Brian Baumgartner explains on The Office Deep Dive podcast, Hardin had the most experience as an actor in the show's first season. As a child, Hardin was an actor who worked on short-lived series, movies, and theater. 
"I did a Saturday morning show for kids when I was 10-years-old about a black stallion that came when I whistled," she tells Baumgartner. Hardin played Cindy Prescott on the 1977 TV series Thunder. She later appeared in The Love Boat, Diff'rent Strokes, Little House on the Prairie, and The Bold Type. 
Steve Carell's ability to improvise made Melora Hardin love working with him 
Despite not working closely with much of The Office cast, being part of the show remains one of Hardin's great joys in life. "I remember thinking it was really well cast," she tells Baumgartner on the podcast. 
Since most of Hardin's scenes were with Carell's Michael Scott, it makes sense that she enjoyed working closely with him. "Immediately, I loved working with Steve," Hardin says. "Because all my stuff was with Steve in that first season, I was so relieved and grateful and excited whenever the cameras would roll — I felt like Steve was very playful with me." 
Working with Steve Carell made Melora Hardin's job easy on 'The Office'
Because of her extensive experience in movies and television, Hardin has worked with many other actors — some of who cannot improvise. "That always pisses me off so much because I'm always like, 'Are you kidding me? We can't do it differently and try new things?'" she says.
In the past, Hardin worked with actors who would get hung up whenever she made the slightest change to a line. Fortunately, Carell was an actor she could improvise with.
RELATED: 'The Office': Why Melora Hardin Says She Felt a 'Sense of Not Belonging' on Set
"Steve was so ready with the bat to hit the ball whichever way it came," Hardin adds. She says he had a solid ability to give and take and live in the moment, no matter what the scene was. "I had a great time working with him," Hardin concludes.
'The Office' allowed Steve Carell's improvisation skills to shine
From "Gay Witch Hunt" to "Dinner Party" and beyond, Carell improvised countless moments on the set of The Office. Carell's co-stars have even said he worked really hard to try and get them to break in scenes. 
"I honestly think that Steve would drag things out like that to see when he could get all of us to break," Office star Angela Kinsey explains in an episode of the Office Ladies podcast. "He's a little sadistic that way. He would be like 'Oh you haven't broken yet? How about this?" 
For this and so many other reasons, The Office remains one of the most-streamed comedy series out there. Stream every episode on Peacock and check out Baumgartner's Office podcasts for more behind-the-scenes stories.