'The Office': Mindy Kaling Wanted This 'SNL' Alum to Play the Boss When Steve Carell Left
Mindy Kaling had hoped this SNL alum would come in as a female boss on The Office after Steve Carell left.
When Steve Carell left The Office, they had to find a new regional manager for Dunder Mifflin's Scranton branch. While a Saturday Night Live alum stepped in for a short time, Mindy Kaling said she hoped a female SNL cast member would take on the gig.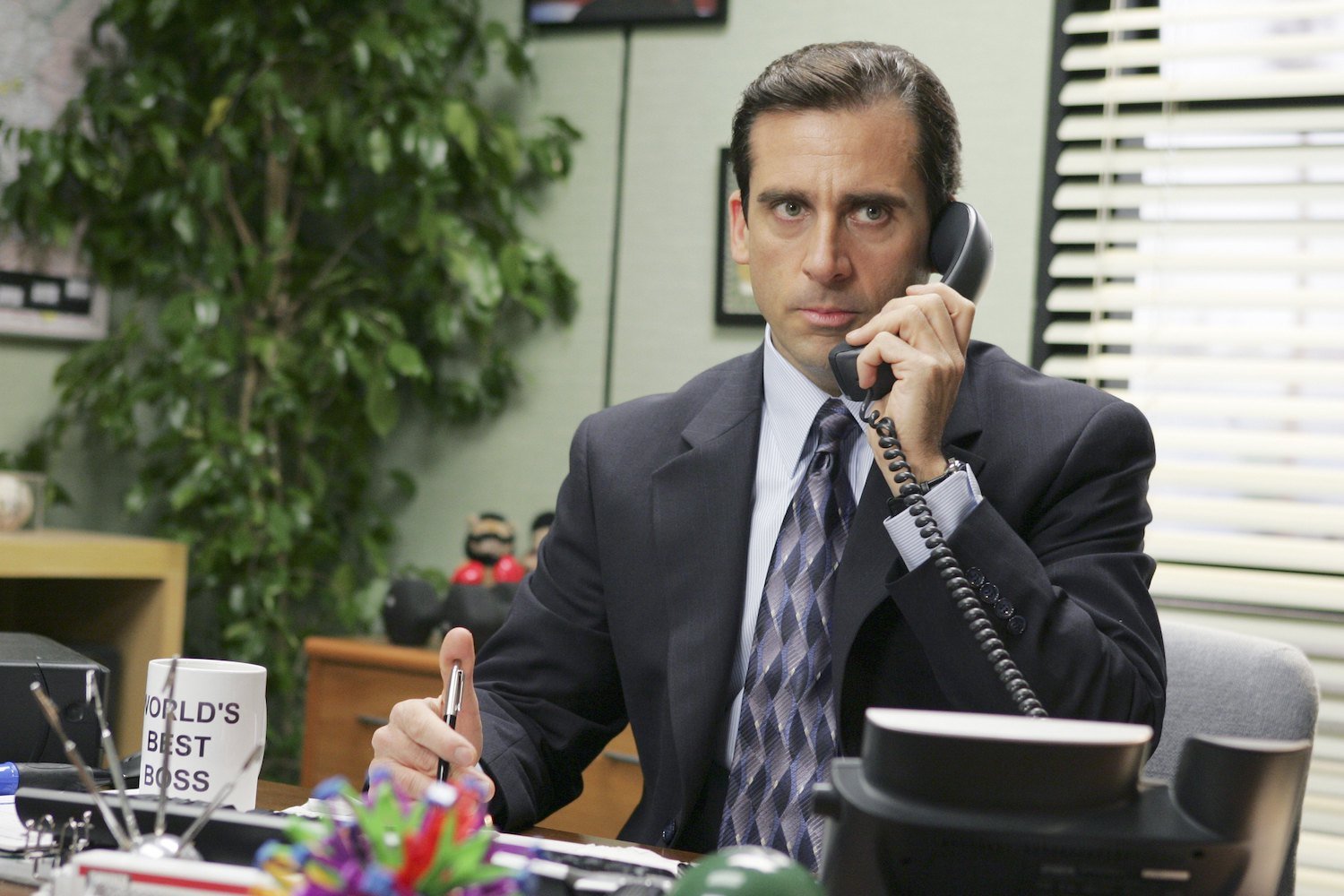 Steve Carell left 'The Office'
Carell left his role as Michael Scott in The Office in the season 7 episode appropriately titled "Goodbye, Michael." Michael was set to move to Colorado with his wife-to-be Holly Flax and it was time to close the chapter on Carell's character.
Carell explained during the August 25 episode of An Oral History of The Office podcast that he pitched an idea for Michael's departure to showrunner Greg Daniels.
"Six months before, I talked to Greg about how I wanted Michael to go out, like what I thought sort of a final arc would be," Carell explained. "And the idea that I pitched was — you know, obviously he and Holly would be together — but I said, specifically, on his last day I thought that there should be a party being planned but that he should basically trick people into thinking he was leaving the next day."
Carell explained that he liked the idea of Michael showing some growth by not wanting a big celebration in his honor. Instead, he would leave quietly after making contact with each of his employees/friends.
"The fact that he'd walk away from his big tribute, his big sendoff, and be able to, in a very personal way, say goodbye to each character — that to me felt like it would resonate," the actor explained.
While it played out beautifully, Carell admitted it was hard to get through in reality. "It was almost more than I bargained for because that's what happened. I had scenes with everyone in the cast and it was emotional torture because imagine saying goodbye for a week," he shared.
Mindy Kaling thought a female boss would be a great replacement
When Michael Scott left, SNL alum Will Ferrell stepped in briefly for four episodes as Deangelo Vickers.
Executive producer Paul Lieberstein, who played Toby Flenderson, shared cheekily in a statement at the time: "We found Steve Carell when he was nothing but a movie star and we turned him into a television star. We are proud to continue The Office's tradition of discovering famous talent, and we hope that once America gets a good look at Will, they'll see what we see, tremendous raw sexuality."
Mindy Kaling, who was a writer on The Office and appeared as Kelly Kapoor, shared in a 2007 interview with AV Club who she had on her wish list to replace Carell.
"My dream is that when Steve leaves the show, we could have Amy Poehler come on as the boss," she noted. "I think Amy's flawless. I have this fantasy that we'll get this female boss, and at the beginning, she'll seem totally normal and what a relief, and then we'll find out that there's lots of different horrible, crazy kinds of bosses."
"Or Kathy Bates or something. How funny would that be?," Kaling added.
While Poehler didn't come on The Office, she went on to star in Parks and Recreation, created by Daniels and Mike Schur. Bates played Jo Bennett on The Office during seasons 6 and 7.