'The Office': Why Pam Starts Tearing up When Jim Finally Asked Her Out
The Office is a phenomenal show for a number of reasons, one of the biggest is largely because of its realism. Despite the absurd antics of ridiculous characters, the documentary-style show still manages to feel true to life. The writers contribute truly incredible scripts for the actors to bring to life. This process lends itself to a fantastic experience for viewers. One of the best things about the show is the relationship between Jim and Pam, who are thought of as one of the best TV couples of all time.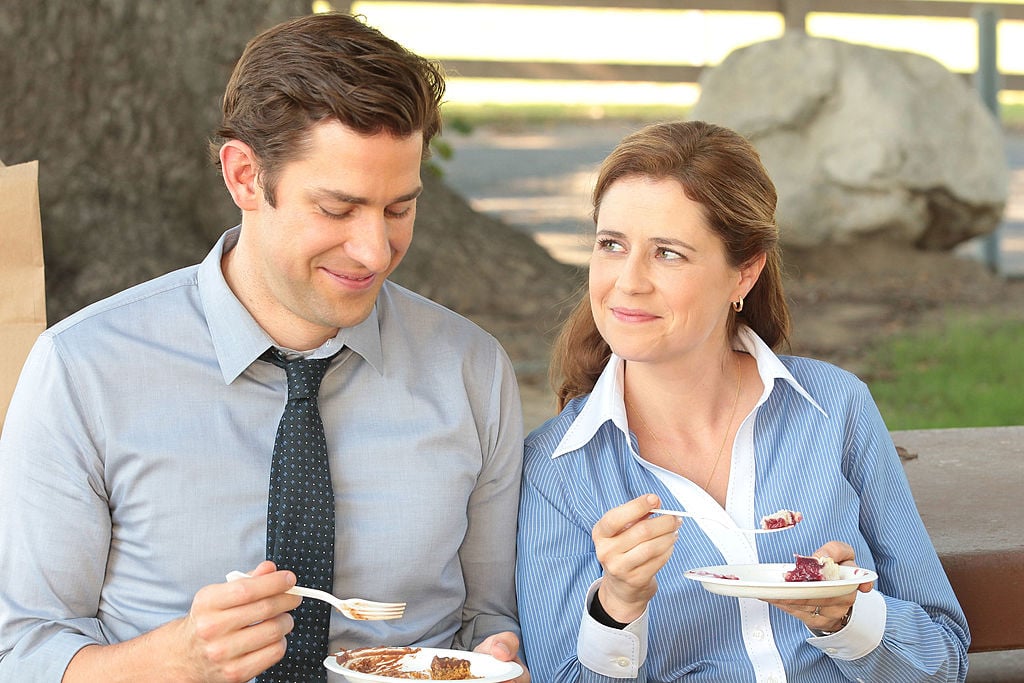 Two of the show's best characters
One of the things that make Jim and Pam such a great couple is the tension that exists between the pair of them. For several seasons, fans of The Office watched them play the will they/ won't they game. Though Pam was engaged to Roy and Jim dated Katy and Karen, fans were always hoping that they were endgame. Things all came to head after Jim had a successful interview with Dunder Mifflin's corporate office in New York. When asked by David Wallace what he'd miss most about the Scranton branch he replied, "the friendships."
The turning point for Jim and Pam
Following that interview, he traveled back to Scranton and burst in on Pam's interview with the camera crew and finally asks her if she was free that night for dinner. Pam immediately says yes, and Jim informs her that it's a date before leaving her to her interview. Overcome with emotion, Pam starts tearing up, before forgetting the question altogether. But what exactly caused Pam to cry in this moment? In an interview with NPR, Fischer admitted that it was a combination of getting what she's wanted for years and her connection to Ken Kwapis, who was the director of this particular episode of The Office.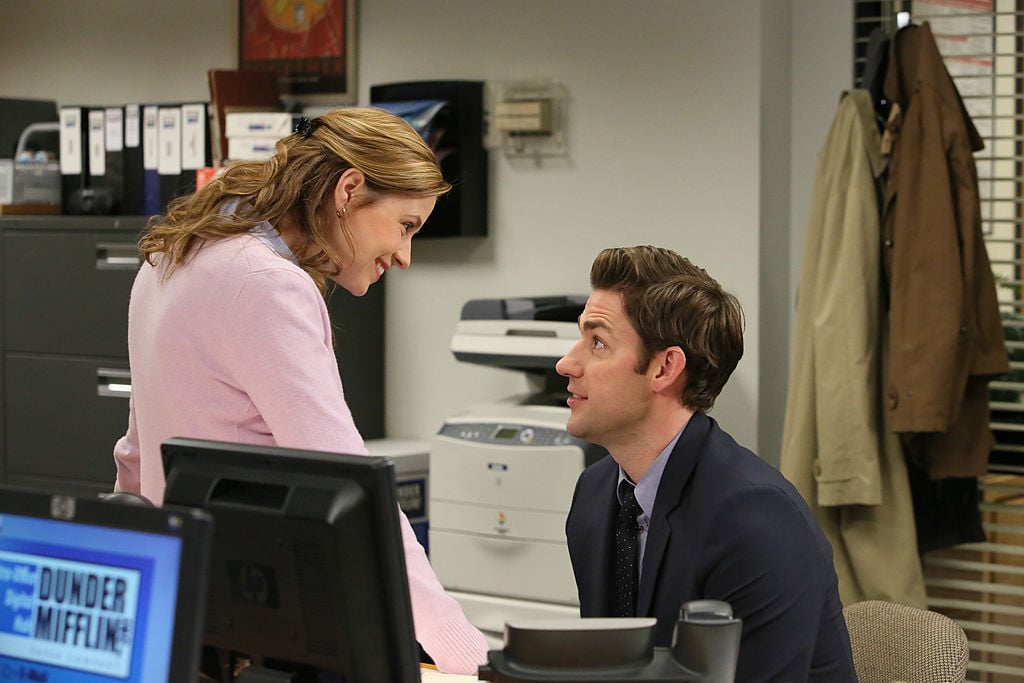 Jenna Fischer opens up about the famous scene
"When we shoot our talking heads – our interview segments – the director of the episode serves as our documentarian for that week. Some of the directors, we have them back again, and again, and again. And one director we're particularly attached to is Ken Kwapis. He directed our very first episode, and he comes back every year and directs a couple of episodes. And last year, he directed the finale. And he's always taken a particular interest in Pam and her journey. So, I feel very close to him," Fischer began, recounting the synergy she felt with Kwapis after years of shooting The Office.
The bond between the cast and the crew
The Office Ladies podcast cohost then continued on to share that the connection helped bring her to tears. "And in that moment, when Jim burst into the conference room while Pam's giving an interview, and he finally asks her out on a date, I turned to the camera. And in the moment that they used, I'm sort of tearing up. And the reason that I teared up was because when I looked back at the camera, I saw Ken Kwapis. And he – his eyes were full of tears. And he smiled at me and gave me a little wink, like, that's right. You finally got what you wanted, sweetie," Fischer confessed.
It's great that the cast and crew of The Office had such an incredible bond with one another. The connection certainly lends itself to some truly great moments throughout the nine seasons of the show. We can't wait to hear more about these special behind-the-scenes moments from Fischer and her long-time best friend, Angela Kinsey, as more episodes of Office Ladies continue to be released.