'The Office' Pitched 'Devastating' Joke At Mindy Kaling's Expense—'My Greatest Insecurity'
Mindy Kaling didn't appreciate an inappropriate joke made at her expense.
A co-star pitched a 'devastating' joke, and Mindy Kaling wasn't impressed, according to a new interview with the actor. Kaling opened up about how the incident in a writer's room of The Office affected her. 
Mindy Kaling was just 25 at the time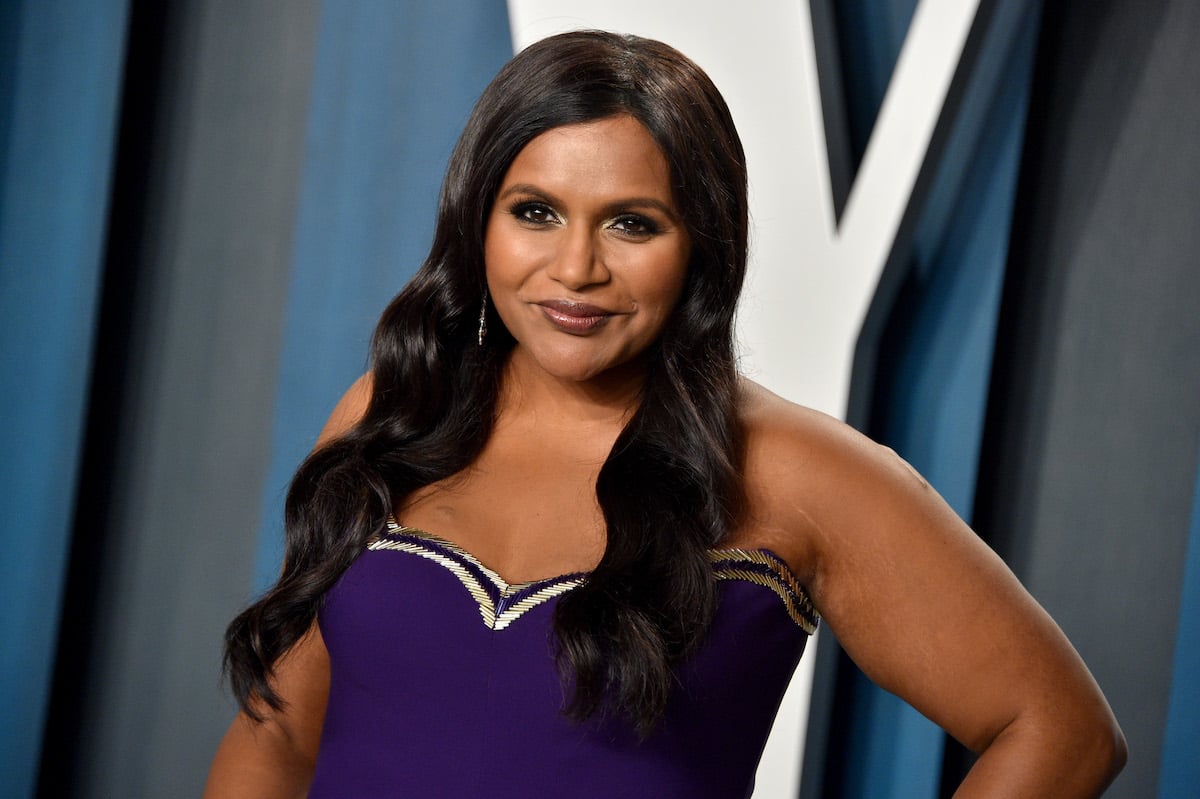 In a recent interview with Good Morning America, Kaling said she was just 25 years old when a co-star suggested a joke centered around her weight. To compound matters, she said, she was hitting the gym early mornings before she went to work.
Kaling said the unnamed co-star suggested that their character quip to her character that she should lose 15 pounds. Her character, Kelly Kapoor, was already a beloved addition to The Office. But the inappropriate jab stung. 
"This is my greatest insecurity, and someone just called it out," she told GMA. "It's really devastating." 
She said it affected the way she writes and plays characters
While the incident clearly affected her, Kaling took the opportunity to look at the bigger picture and what it meant for her career and her body image. 
"I had a reckoning where I'm like, 'People are scrutinizing [me], and not only are they scrutinizing [me], they're verbalizing their displeasure with how I look because I don't look a certain way," she told GMA. "That kind of dissonance has really affected so much of what I write about [and] the kind of characters I play," 
Kaling disclosed to the morning show that much of what she does in her career comes from a personal place. "Almost all of those kinds of things [in my work] come from something really real," she said. 
The 42 year old actor has since become a household name. She's also now a mother of two, Katherine and Spencer Kaling, and a New York Times bestselling author twice over. She went behind the camera as the creator of Fox's The Mindy Project, Netflix's Never Have I Ever, and NBC sitcom Champions. 
Mindy Kaling said weight could limit roles for women
Kaling said that representation in television and film has evolved over the years to include women who look like her. Representation is important to the Never Have I Ever creator, and it's driven a lot of what she attaches herself to in the industry. 
"On TV, if you were really thin, then you could be the lead," she said. "Otherwise, you had to be like 250 pounds, and you had to be the slapstick comic relief. But what was crazy, what was left out, is just like this range of people which is a majority of American women over the age of 24," she said. 
Kaling pointed out that a large subsection of the population was simply being left out. 
"What if you're like a [size] 12 and you want to just live your life and look cute and date?" she asked. "At that time, when I wrote Is Everyone Hanging Out Without Me? [in 2011] it was like a no man's land. That has really changed, I think."
Her impact in the industry continues to widen. Kaling recently revealed that she's working on a first draft for Legally Blonde 3 with Reese Witherspoon, and Never Have I Ever has been renewed for a third season at Netflix.