'The Office': Rainn Wilson Says the Show 'Sent up a Problem' About This Hot Button Issue
Michael Scott might be the world's most inappropriate boss, but the character was a symbol "sending up a problem" about harassment in the workplace.
Michael Scott is beloved by many Office fans. But Steve Carell firmly believes if the "World's Best Boss" were on television today, his inappropriate antics wouldn't fly. Carell's role on The Office may have crossed the line regarding workplace harassment, but the character did wonders in raising awareness around the issue. Rainn Wilson talks about his co-star's character, how Michael Scott wouldn't appeal to modern audiences, and the important issues for which Michael Scott was "sending up a problem."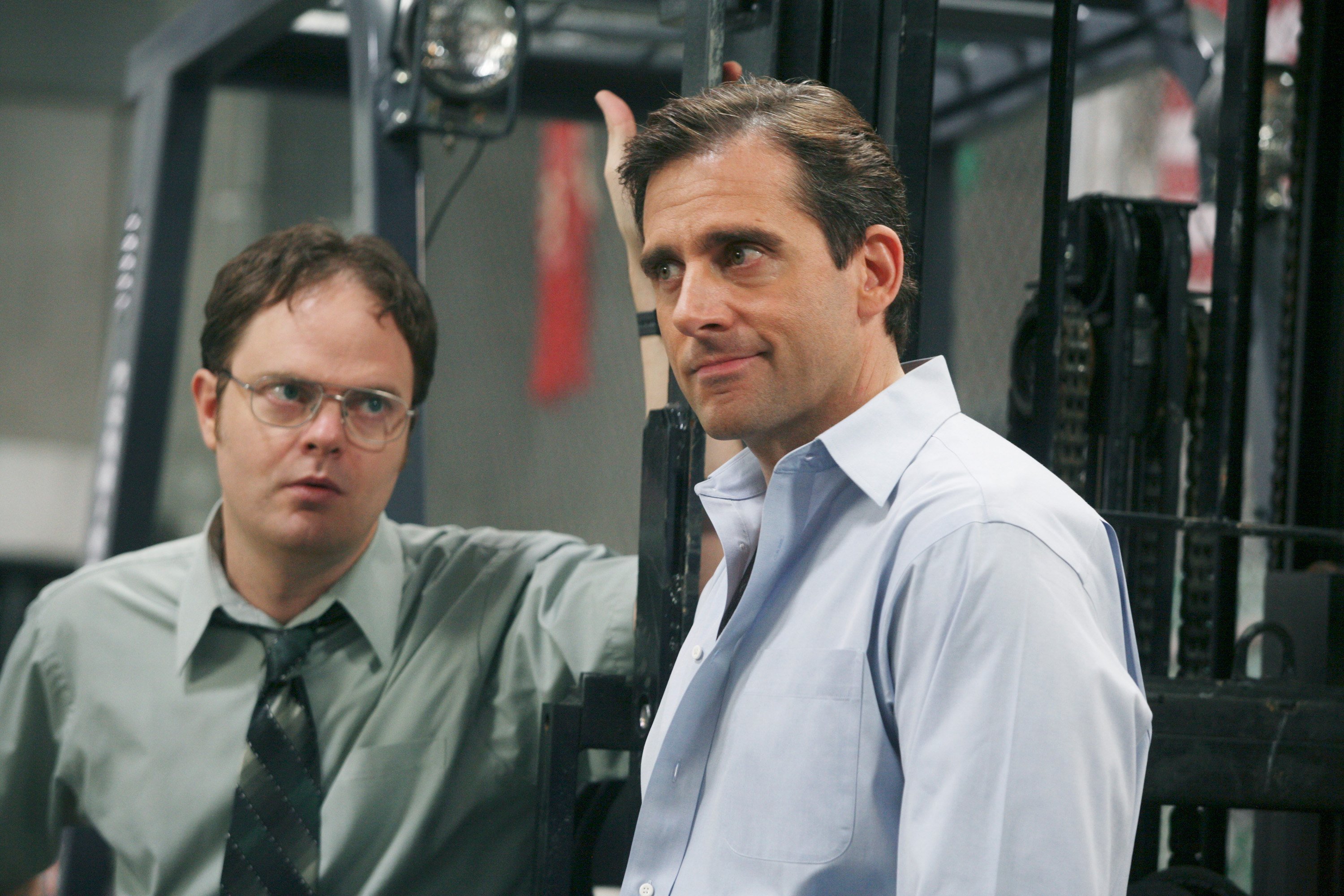 What is the #MeToo movement? 
#MeToo is a social movement against sexual abuse and harassment. The phrase "Me Too" was first used on social media in 2006 by Tarana Burke to raise awareness around allegations of sex crimes. 
The #MeToo movement continues today, especially in Hollywood. Considering the allegations against big-wigs like film producer Harvey Weinstein, Carell doesn't think his role as Michael Scott on The Office would be well received in today's climate. 
Steve Carell doesn't think 'The Office' could work amidst the #MeToo movement 
During a 2018 interview with Esquire, Carell talks about the idea of bringing The Office back. The show saw a resurgence thanks to streaming platforms like Netflix and Peacock. Now, all many fans want is the cast of The Office to reunite. But Carell doesn't think it's a good idea. 
"It might be impossible to do that show today and have people accept it the way it was accepted ten years ago," he tells the outlet. "The climate's different." 
Carell's role as Michael Scott is "predicated on inappropriate behavior." As the actor points out, "a lot of what is depicted on that show is completely wrong-minded." 
While those "wrong-minded" ideas are kind of the point of The Office, Carell can't see the show succeeding with today's audience. "There's a very high awareness of offensive things today — which is good, for sure," he concludes. "But at the same time, when you take a character like that too literally, it doesn't really work."
Rainn Wilson says 'The Office' and Michael Scott raise awareness about harassment in the workplace
Michael Scott may be the world's most inappropriate boss. But he is what Rainn Wilson describes as a symbol for all the things wrong in the American workplace. As he explains to his former co-star Brian Baumgartner on The Office Deep Dive, Wilson believes The Office was "sending up a problem" that was already out there. 
"We were shining light on [harassment in the workplace] and poking at it, and I do think it would be very problematic in this day and age," he admits. "How do you navigate that? Even if the guy is supposed to be an a——, how do you navigate him saying sexist stuff and racist stuff and he's just not aware?" 
In Wilson's opinion, a show like The Office could never take off right now. "If it tried to play in the world of what's inappropriate, people just don't have a sense of humor about it [anymore]," he explains. 
Steve Carell makes Michael Scott likable on 'The Office' despite his ignorance 
Yes, Michael Scott is ignorant. But he's also one of the most lovable characters on The Office. How is that possible? Carell's ability to play unaware but complicated. 
"I know people like that who really, through no fault of their own, can be off-putting," Carell tells Esquire. "But at the same time, I know them to be good people." 
Carell's goal playing Michael Scott was to make him that type of person. He kept the idea that Michael is a "complicated guy with a lot of facets to him" in the back of his mind. In this way, he created one of televisions most beloved roles who ironically, despite his inappropriate humor, raised awareness about harassment in the workplace.