'The Office': The Real Reason Michael Scott Hates Toby so Much
"NO, GOD! No, god, please! No! NO! NO! NOOOOOO!," Who could forget that classic line from The Office when Michael Scott once more comes face-to-face with his arch-nemesis, Toby Flenderson. When Toby returns from a failed move to Costa Rica and once more resumes his role as HR Rep for Dunder Mifflin Scranton, Michael is …
"NO, GOD! No, god, please! No! NO! NO! NOOOOOO!," Who could forget that classic line from The Office when Michael Scott once more comes face-to-face with his arch-nemesis, Toby Flenderson. When Toby returns from a failed move to Costa Rica and once more resumes his role as HR Rep for Dunder Mifflin Scranton, Michael is shocked and horrified. What follows is a plot enacted by Michael and Dwight to get Toby fired and removed from the office for good. The episode, aptly titled "Frame Toby", shows the true lengths that Michael will go to in order to finally remove Toby from his life.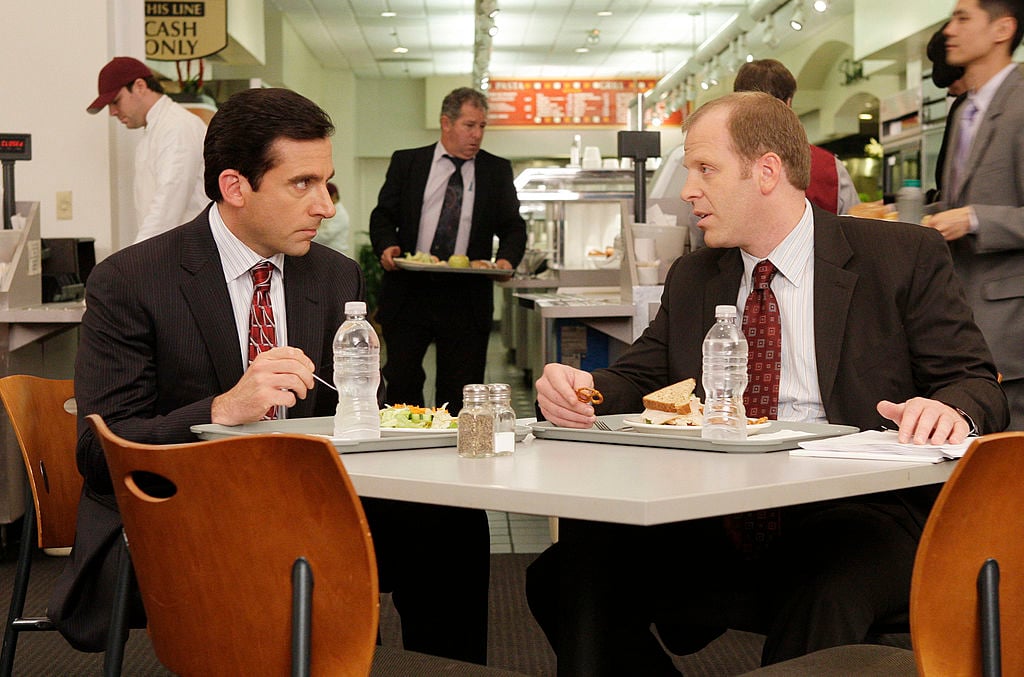 The relationship between the two characters
But just why does Toby get under Michael's skin so much? Since "Frame Toby" comes in the fifth season of The Office, the audience is fully aware of Michael's disdain of the HR Rep. But up until this point, the hatred seems fairly irrational. Sure the character of Toby is a bit of a lemon, and often pumps the brakes on some of Michael's more ridiculous antics, but that can be said about other characters at times also. Michael's hatred of Toby seems to come from out of the blue, but there's actually real reason behind it.
The episode that started it all
In an interview with Daily Beast, Paul Lieberstein, who plays the role of Toby and also served as a writer, producer, and showrunner for The Office and subsequently developed the spin-off, The Farm, revealed the exact moment that sparked Michael's innate hatred of Toby. The moment comes from an episode in the first season, "The Alliance" when the party planning committee plans a surprise birthday party for Meredith, and Michael struggles to come up with the perfectly hilarious thing to write on her birthday card.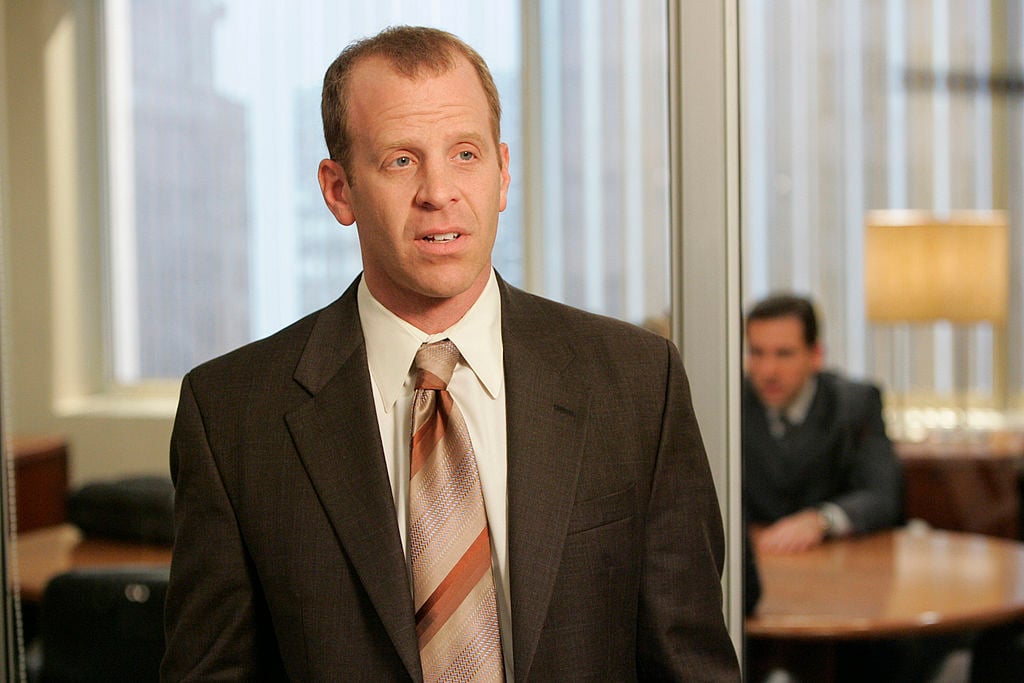 During this particular episode of The Office, there was a scene that happened between Michael and Toby, where Toby goes to write a message in the card before Micheal has had the opportunity to sign it. "I was going to put that in my message, Toby. So just cross it off. Cross it off now," Michael demands of Toby. Toby immediately crosses out his message, but this only serves to make Michael angrier. "What are you doing?! Oh come on, you're ruining it! Toby, come on. Just, look at that. That's wrecked. A*s," Michael sounds off.
The cast member recounts the significance of the deleted scene
Of course, diehard fans of The Office will know that this particular scene never made it out of the editing room. But cut or not, this scene is incredibly significant because it was the catalyst for Michaels's hatred of Toby. "I just go in, write something quickly, and leave—that's the scene. But it takes me a while to physically write it, and I could just feel him watching me, and feel that burning,' Lieberstein shared, confessing how the scene played out.
The moment Michael chose to hate Toby
Lieberstein then added that Steve Carrell (who played Michael Scott to perfection) used this exchange as the base for the relationship and animosity between Michael and Toby. "Steve told me afterwards that it was in that moment that he just decided to hate me so much. It's terrifying acting with Steve. He misses nothing. If you slip in any way, he pounces—just in a fun way, but it's embarrassing," Lieberstein admitted playfully.
Lieberstein views Michael differently than most
But just how did the character of Toby manage to deal with Michael's ongoing hatred of him? Lieberstein shared that his perspective on Michael was a bit different than most. "I always felt a little different as Toby. To me, it always felt like Toby was the parent of a three-year-old in Michael Scott, who's constantly having tantrums. He's just there to be patient, wait it out. Of course, it impacts his day, but you can't get too mad at your three-year-old, so you have to just internalize it," the actor shared. We're so happy that Toby was up for being Michael's punching bag. The Office truly wouldn't be the same without their unique rapport.