'The Office': Ricky Gervais Is Shocked About 1 Aspect of the American Version Starring Steve Carell
Steve Carell and Ricky Gervais are two actors who owe The Office a lot. Both of their careers took off after the success of the comedy series. But there's one thing about Carell playing Michael Scott in the American version of The Office that shocks Gervais, even today.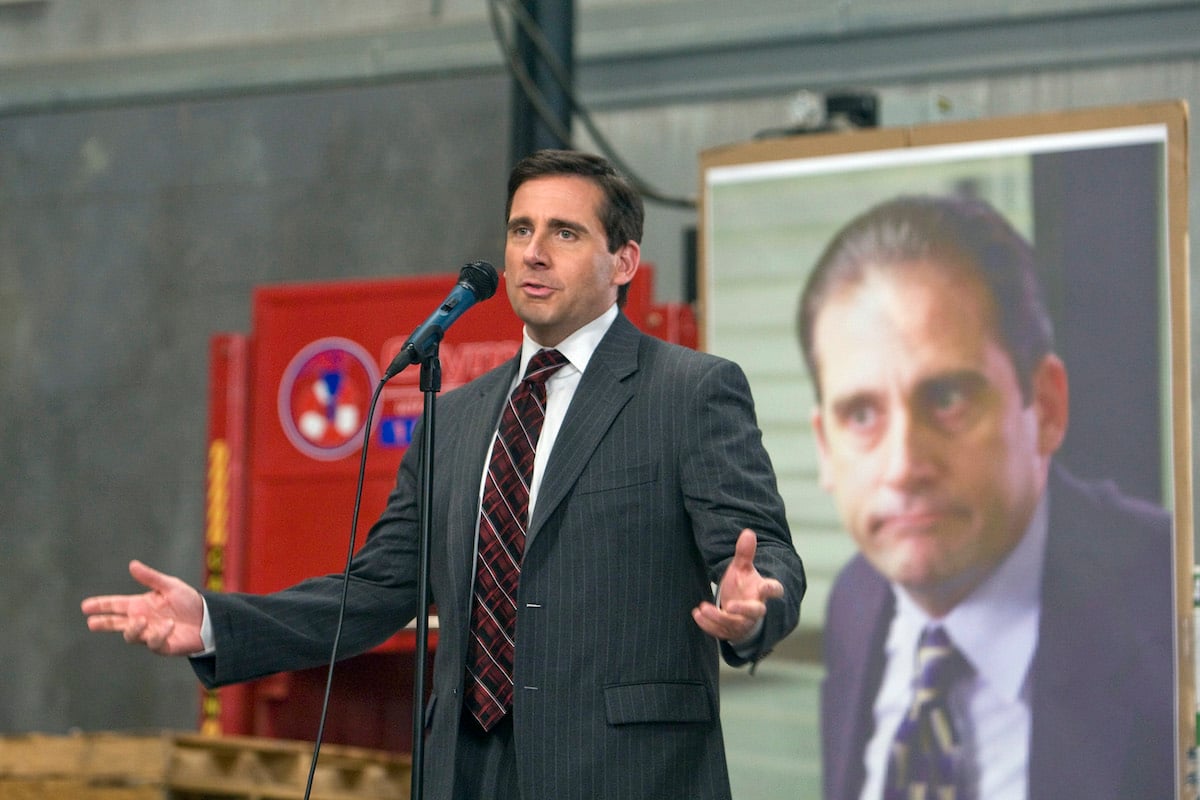 Ricky Gervais almost played Michael Scott on 'The Office'
For many American viewers, The Office is Carell. His iconic portrayal of Michael Scott is something many fans have celebrated during the show's original run and the following it has gained in syndication. The role is based on David Brent, Gervais' character in the British version of the series. 
What's ironic is that Gervais almost played the role of the boss in the American version. When showrunners were bringing The Office to America, producer Ben Silverman asked Gervais why he didn't just play Michael Scott. 
"I did my bit and now I want to rest," Gervais told Silverman, as explained on The Office Deep Dive podcast. "I want some other schmuck to [play the boss]." In reality, he believed the show should be "made by Americans for Americans." 
Later, Gervais recognized Carell as one of the main reasons The Office did so well. That's why it's surprising Carell never won an Emmy for playing Michael Scott. 
Ricky Gervais is in shock that Steve Carell never won an Emmy for 'The Office' 
"What do you think of the fact he never won an Emmy?" Office actor Brian Baumgartner asked Gervais on the podcast. "Didn't he?!" Gervais replied in utter shock.
Carell was nominated for Lead Actor in a Comedy Series from 2006 through 2011. Unfortunately, he was never the winner in that category, which shocks many fans and Gervais to this day. 
RELATED: 'The Office': Ed Helms' Starring Role in a Mockumentary Helped Him Land the Role of Andy Bernard
"Wow…wow," Gervais said. "In your face, Steve Carell." He recalled his Emmy win for Lead Actor in a Comedy Series for his part in Extras.
"So one of them's my fault that he didn't win," Gervais said. "Now I feel bad." In a hilarious Emmy moment, Jon Stewart and Stephen Colbert announced Gervais had won. In his absence, Carell accepted the Emmy that year. That joke would resurface in future Emmy Awards and become a running theme in Carell and Gervais' relationship. 
The 1 thing Ricky Gervais has never said to Steve Carell's face
After beating Carell out in the Emmys, Gervais' job was to "wind [Carell] up" in public. At the 60th Primetime Emmy Awards, Gervais presented and rehashed his previous win. While presenting, Gervais demanded his Emmy from Carell, stating: "I made you what you are and I get nothing back." 
Gervais made that joke in the years Carell was snubbed for an Emmy. But in reality, Gervais has nothing but the utmost respect for his American counterpart. As he explained to Baumgartner, there's allegedly one thing Gervais has never told Carell to his face. 
"He is such a brilliant, hard-working, conscientious — he's just a lovely man who is great," Gervais admitted. "He's so versatile." Gervais concluded by celebrating the dramatic acting Carell got into after wrapping on The Office.