'The Office' Star Jenna Fischer Has Been Engaged More Times Than Pam Beesly
Actor Jenna Fischer remains best known as Pam from The Office. Her character's romantic journey was a focal point of the hit comedy series. And like Pam, Fischer's had some ups and downs of her own in that department. In fact, she's actually been engaged more times than Pam.
In 'The Office,' Jenna Fischer starred as Pam Beesly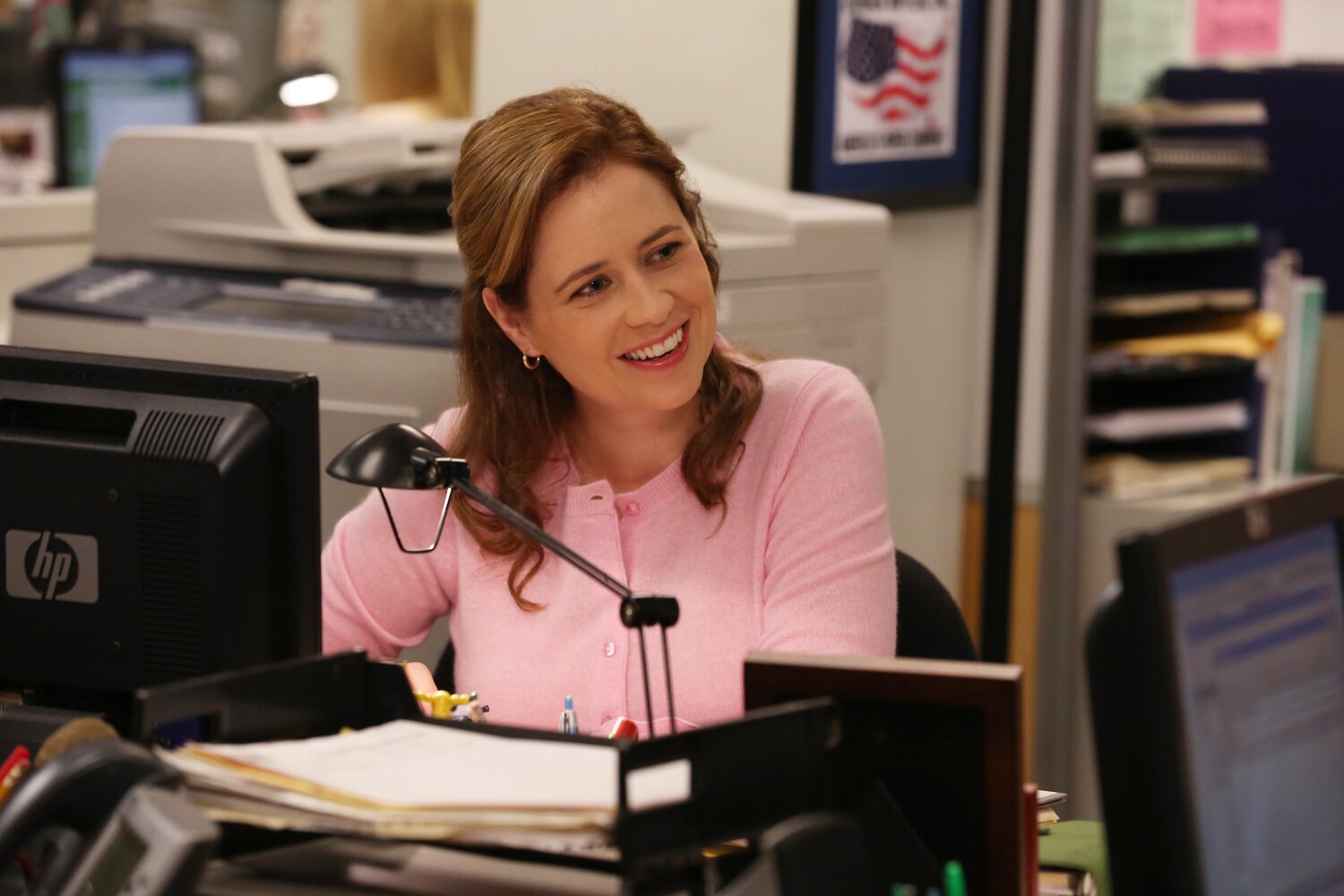 After years of one-off TV appearances, the actor broke out as one of the stars of the U.S. mockumentary sitcom The Office. Jenna Fischer starred as Pam Beesly, a receptionist who wants to be an artist. She typically acted as the straight man opposite the comedic talents of co-stars like Steve Carell.
The Office Season 1 received mixed reception, but season 2, in which it really separated itself from its British predecessor, made it a hit for NBC. Fischer continued to star in the series through season 9. Pam later becomes a salesperson and then office administrator before leaving Dunder Mifflin in the series finale.
Pam was engaged to Roy, but later married Jim
But Pam's career trajectory wasn't the primary focus of The Office. Rather, it was her love story that brought in viewers. When the series began, Pam is engaged to Roy, who works in the warehouse. But their relationship is stagnant. In season 2, her co-worker, Jim, tells her he loves her, but she stays with Roy.
However, Pam doesn't marry Roy. They break up, then briefly get back together, only for her to end things once and for all. After some back and forth, Pam and Jim get together, and he proposes in season 5. They tie the knot early in season 6 and remain together for the rest of the show's run.
Fischer's been married twice herself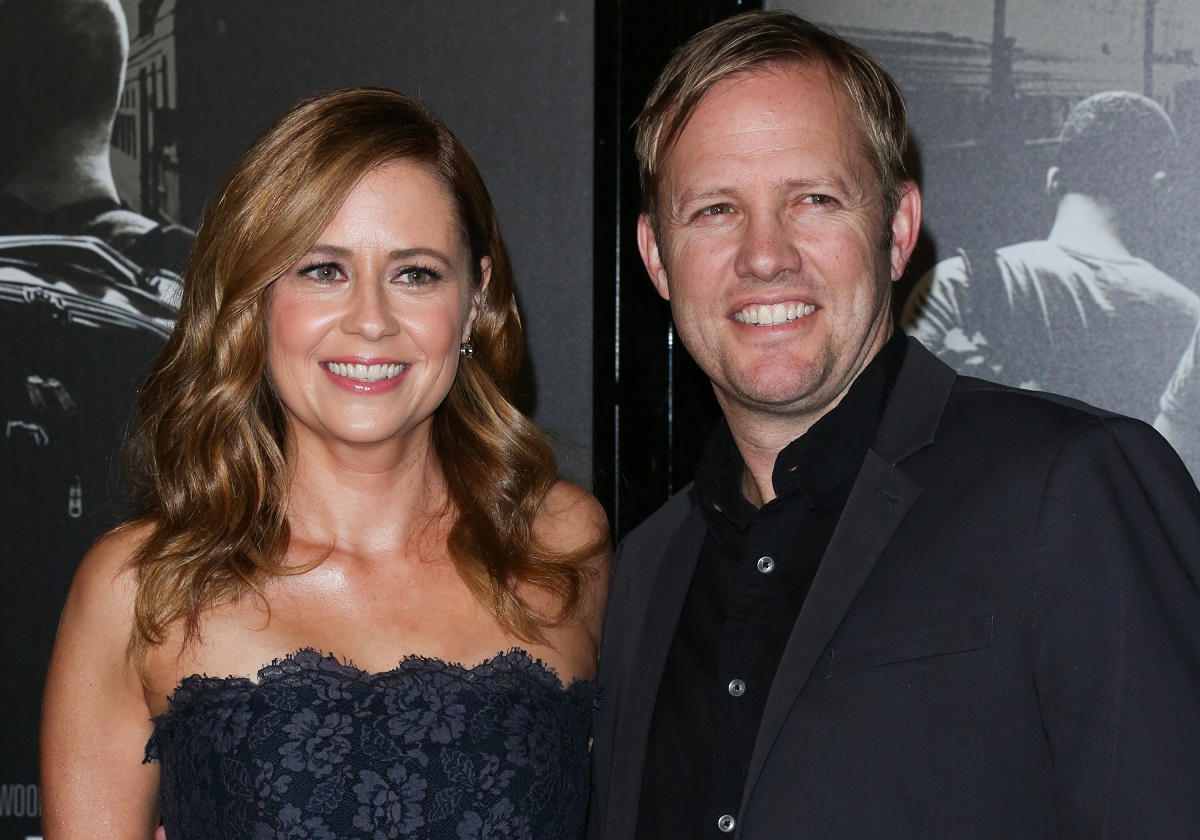 Unlike her character, when Fischer was cast in The Office ahead of its 2005 premiere, she was married. She wed filmmaker James Gunn in 2000. Both are from St. Louis, Missouri, and met via his brother, actor Sean Gunn. Both Gunn's are best known for their work in the Guardians of the Galaxy franchise.
Gunn and Fischer divorced in 2008 while she was still working on The Office. However, they remained on good terms. In 2009, Fischer announced her engagement to Lee Kirk. They married in 2010 and have two children together. Kirk appeared in an episode of The Office and later directed one, too.
Fischer was engaged another time
For those counting, that's two engagements for both Fischer and Pam, though just one marriage for the latter. However, the actor revealed that she was engaged when she moved out to Los Angeles in the late '90s. "Right before I moved here, he put a ring on the finger," she said on Off-Camera with Sam Jones.
Fischer noted they had different dreams. "What we agreed to before I left was, "OK, we're in love. We love each other," she said. "But I have to go do this. In two years, when you graduate, if I haven't made it, I'll move to your hometown with you.'" Fischer's fiance agreed if she became successful in Hollywood, he'd move there instead.
"Two years comes along and nothing," Fischer continued. "There's literally no indication that this is going to work out," she noted of her career at the time. But when her fiance followed up on their deal, she couldn't do it. "I said, 'I'm not leaving.' And he's like, 'I'm not coming.' It was very cordial," she said of their split.