'The Office': This Star Used to Do Burlesque Before Being Accidentally Cast
The Office is a show missed by many, and that's mostly due to the lovable cast. The comedy inspired by the British version was the first big role for many actors. Most of the cast, including Steve Carell, were working on other projects before becoming part of The Office. Some thirty years before the show, one actor was performing burlesque.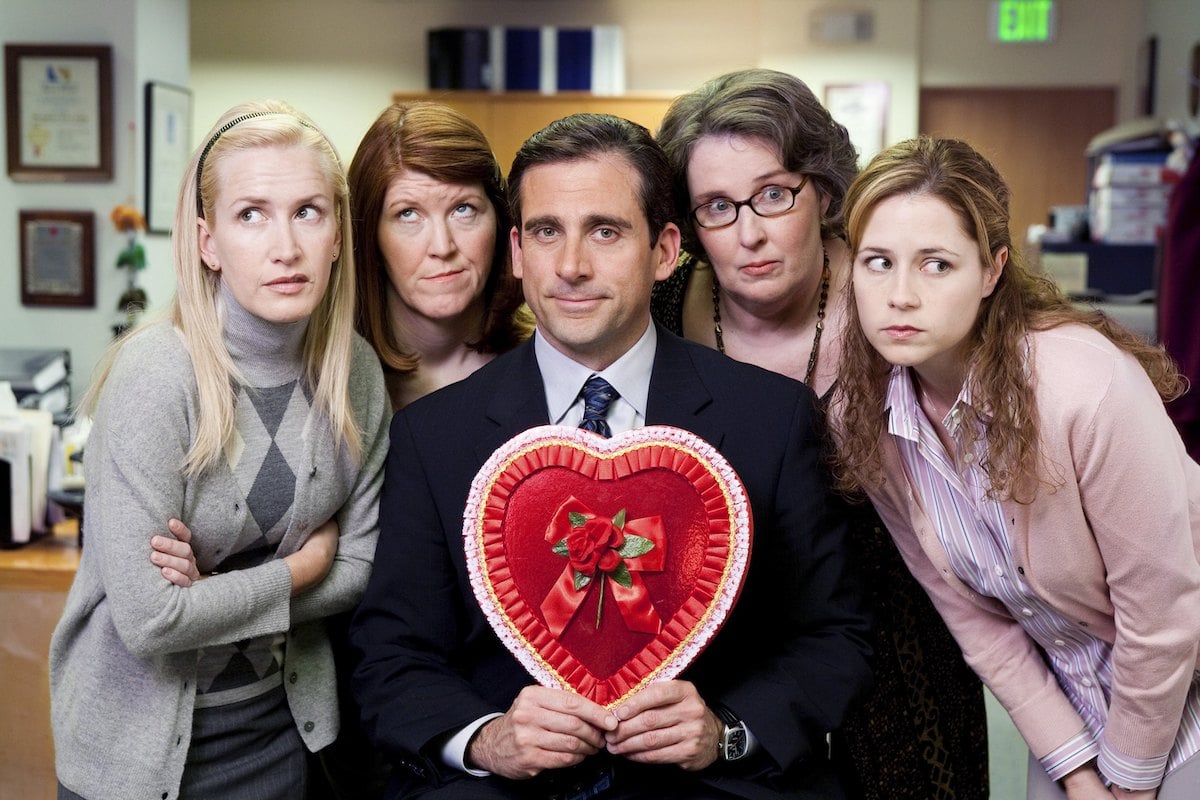 Phyllis Lapin-Vance is a sassy sales representative in 'The Office' 
Phyllis, played by Phyllis Smith, is one of the beloved characters from The Office. Initially, Phyllis seemed like the kind of person who let others walk all over her. "I didn't have a back story in my mind of who Phyllis was," Smith explained on Brian Baumgartner's previous podcast, An Oral History of The Office. "I just went by my gut on the line that I was given."
But as The Office progressed, Phyllis started coming into her own. When Bob Vance came into her fictional life, Smith began adding more pizazz to her role — something inspired by her previous careers.  
Phyllis Smith technically didn't audition for 'The Office' 
Director Ken Kwapis was a guest on Baumgartner's new podcast. The duo talked about screen testing for The Office and how important every character was.
"Even if some characters don't have speaking parts, they are there and they are present," Kwapis said during a conversation with Baumgartner on The Office Deep Dive. Phyllis Vance is part of that ensemble. 
Ironically, before she was cast on the show, Smith was a casting associate. "I was sitting next to her and the actors who were auditioning were playing it to the hilt and working it too hard," Kwapis explained on the podcast. "Phyllis was reading her lines in this monotonal way, and I just became fascinated with her." 
Kwapis admitted he missed some actor's auditions because of how believable Smith was reading lines. He told Greg Daniels how much Smith "belonged" in a paper company and after discussing it, she was cast for the show. 
Phyllis Smith was a burlesque dancer in her youth
When Smith was cast, Kwapis and Daniels weren't even sure if she could act. But when Kwapis asked about Smith's performance background, she revealed a surprising experience. 
"She said some years early that she had worked in burlesque in Branson, Missouri,'" Kwapis said. Smith was born in Missouri in 1949, but her acting career didn't start until 2005. "Later that week [she] brought in a photo of herself in a very wonderfully old-fashioned burlesque outfit." 
"It was on her desk for 10 years — nine seasons," Baumgartner added. "I couldn't be happier that she became such a beloved member of the ensemble," Kwapis concluded. 
'The Office' star was also an NFL cheerleader
Before she became an actor, Smith was a cheerleader for the Saint Louis Cardinals in the 1970s. "The year I cheered was the second or third year after cheerleaders were first coming into being — the beginning of cheerleading days," she told Yahoo. "It was when the Cardinals were still in St. Louis, which is where I am from."
Initially, Smith auditioned to be part of the Municipal Opera of Saint Louis. But when a choreographer from the Cardinal's cheerleaders saw her perform, Smith was asked to try out.
"I made it!" she continued. "It was just the perfect job for me at the time. I really enjoyed it because I loved football, so I was able to watch the game, dance, and be there and look at the cute guys across the field." 
Smith brought much of that spark with her to The Office. As Phyllis continued to grow into a main character, many fans noticed Smith's previous performance experience shine through.