'The Office': The 1 Subtle Detail That Was Very Deliberate During All 9 Seasons
There was some very specific attention to detail that went into The Office and it's one of the reasons the show continued to appeal to younger audiences.
The Office premiered in 2005 and it continues to have a huge fan following, in part because of how timeless it is. The attention to detail that went into the show is one of the reasons for The Office's continued success.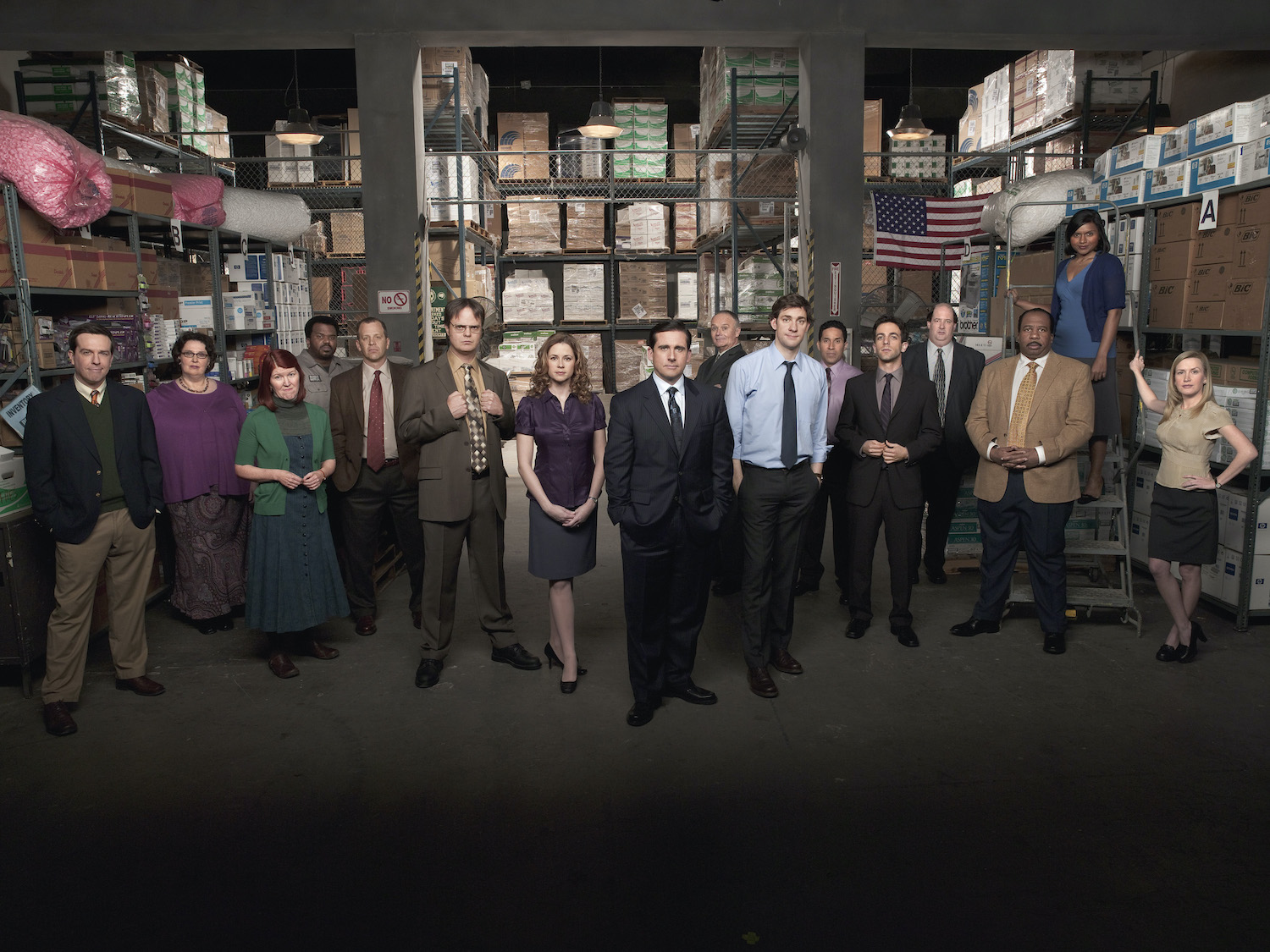 One of the reasons that 'The Office' has had staying power is the way smaller stories played out
During the Sept. 15 episode of An Oral History of the Office, host Brian Baumgartner explored the reasons why The Office continued to have success even after its nine season run.
The show has lived on with streaming services — it turns out the show was perfectly suited for streaming, even though they might not have realized it when they made it.
Writer Paul Lieberstein explained, "In a way, it was built for steaming," in part because of a "lightly serialized" approach. The Office utilized mini-arc stories they would play out over 4 to 6 episodes in addition to stories that were told over years.
For example, Lieberstein pointed to the Michael Scott Paper Company arc, in which Michael "takes a journey over six episodes."
"It's very satisfying to watch six episodes — see the beginning of something, see the end of it," he explained. "By the end of it, we're back to where we were… even though we're playing a giant arc with Michael Scott that takes seven years to go through, about him becoming a whole person. I think we're built for this platform."
This one intentional detail has helped 'The Office' have continued success
Jenna Fischer, who played Pam Beesly, said of the series, "Some things just defy the boundaries of when they were made."
"That timelessness," Baumgartner explained, "was not incidental. It was by design."
Writer Mike Schur explained how the writers would try and put pop culture references into the show but that series co-creator Greg Daniels wouldn't allow it. Daniels would tell them, "This show needs to feel like it's timeless, like it could be happening at any moment in time from the 70s until like 2050."
Schur explained, "It doesn't feel dated because there's no references to things that were happening in 2005."
Rainn Wilson, who played Dwight, said that many shows are very obvious about the decade or year they take place during. On The Office, he explained, "No one's fashionable… you can't even tell what time it's set in. Is it contemporary? Is it the 90s? Is it the 80s? Is it 10 years ago? You can't really tell."
What did the show all mean? The answer is in Pam's final line
Pam's final talking head, written by Daniels, includes the last line of the series. It also perfectly sums up what The Office was all about.
"I thought it was weird when you picked us to make a documentary," Pam explains in the finale. "But, all in all, I think an ordinary paper company like Dunder Mifflin was a great subject for a documentary. There's a lot of beauty in ordinary things. Isn't that kind of the point?"
Schur explained how Daniels really delivered with that line, sharing, "At the very end of the day, he sort of laid out his view of why the show mattered for everyone, through Pam."
"It's like saying that real life matters and real people are interesting so I think it was very connected to the whole fabric of the show from the get-go," Daniels added.