'The Office': Why Jenna Fischer Is 'Really Proud' of Jim and Pam's Relationship
The Office's Jim and Pam are a fan favorite couple for a good reason. Jenna Fischer explains why she's so proud of their relationship.
One of the most popular couples in television history has to be Jim and Pam from The Office. Their workplace romance blossomed from friends to a married couple throughout the span of the show's run, with a rough patch along the way that they were able to recover from. In a recent interview with Entertainment Weekly, Jenna Fischer and John Krasinski, who played Pam and Jim, reflected on the fan-favorite couple.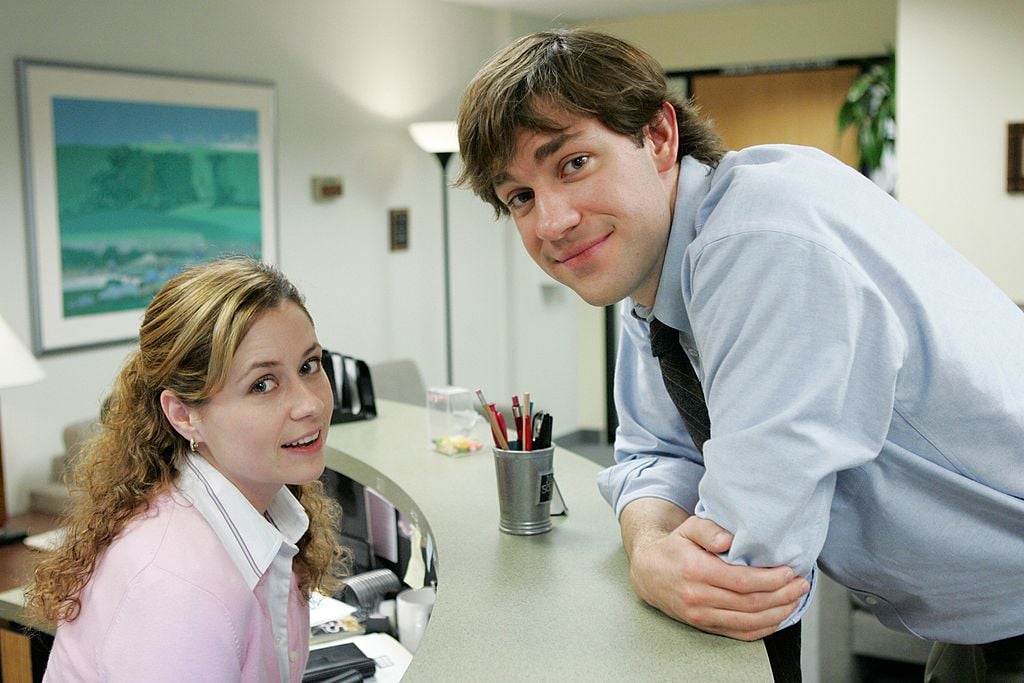 Jim and Pam celebrate their 10 year anniversary
On the 10 year anniversary of their wedding, Entertainment Weekly published an oral history of The Office episode "Niagara."
The main players involved in making the wedding episode weighed in on the storyline they created, the original ending that thankfully got scrapped, and how the idea of family and friends dancing down the aisle came to be.
They also touched on how the relationship between Jim and Pam evolved slowly, with Fischer explaining, "it would be rare that we'd spend a whole episode on their love story. And it just became very important that we really nailed those moments."
"I'm really proud" of Jim and Pam's relationship
In their discussion about how the series lives on for people to rewatch, Fisher shared: "It makes me so happy. It really does deeply resonate with people and is meaningful beyond just being entertaining. I feel honored and love that the show is still out there and making people laugh."
Krasinski noted that they "felt that the show was as big as it would ever be when we ended it," adding, "Man, were we wrong! It will always be the greatest honor to have been a part of a show this special."
For Fischer, she found the portrayal of Jim and Pam something to be proud of, explaining: "I'm really proud that we created this healthy version of a relationship and didn't wait until the last episode to see them get together. There's no cheating, there's no crazy weird breakups and makeups. They just gently weather the storm."
Jim and Pam were soulmates
Few fans of The Office could argue that Jim and Pam shouldn't have ended up together, with executive producer/writer Greg Daniels explaining they had "a romantic fairy tale." He shared: "By design, they were soulmates kept apart by circumstantial obstacles, but you could see they were meant to be with each other."
Fischer credits Krasinski's performance for hooking people on rooting for the couple, pointing to the second episode where Jim had a bad day but "Jim says it was a pretty good day, and he's saying that because Pam fell asleep on his shoulder." She explained: "That look on Jim's face, every woman out there wanted a man to look like that when they talked about her."
Mindy Kaling, who played Kelly Kapoor and was a writer for The Office, summed it up beautifully, noting: "Their relationship was the best example of what could happen when you go to work every day. Even if it's a job that you don't like, you could find the love of your life there."