'The Old Guard': Why Is Charlize Theron's Character Always Eating Baklava?
The Old Guard, a gritty Netflix original film, portrays a group of near-immortal warriors who have protected humanity for centuries. As the film opens, four bodies lie face down, each shot multiple times with what appear to be mortal wounds. The voiceover reveals: "I've been here before. Over and over and over again, and each time, the question is the same: 'Is this it? Will this time be the one?' And each time, the same answer. And I'm just so tired of it."
The voice is that of Charlize Theron, who plays Andromache the Scythian (or Andy for short), in The Old Guard. Andy is not your typical superhero. No spandex, masks or costumes. But there's something else a bit unique about Andy — in The Old Guard, she's always eating the Greek dessert baklava. As it turns out, there's a specific reason for this character choice.
Who is lead cast member Charlize Theron's character in 'The Old Guard' and what does her name mean?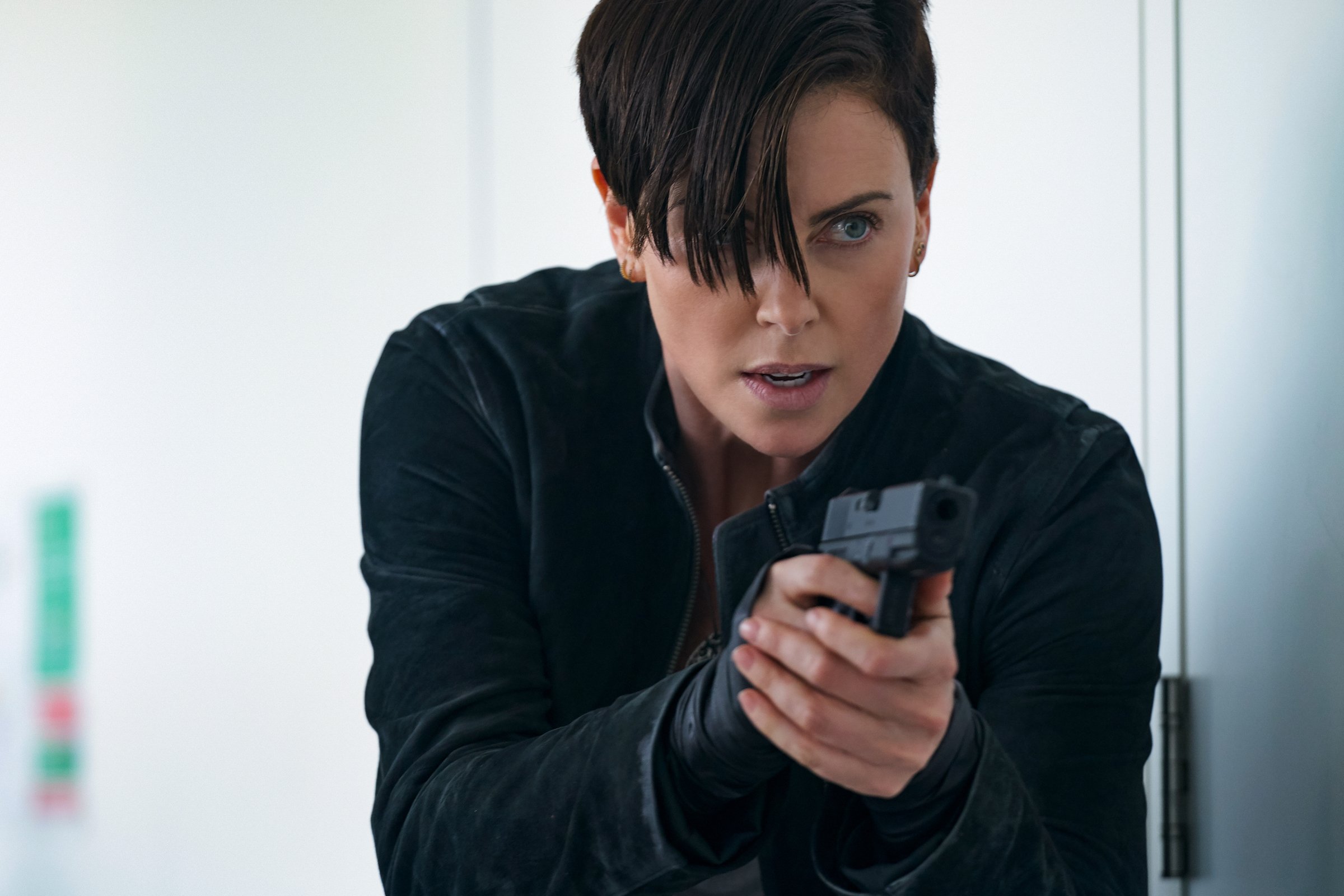 Describing herself in The Old Guard, Andy explains to the team's latest Marine recruit, Nile (played by Kiki Layne): "I lead a group of immortals. An army, I guess. Fighters like you." Not only is Andy a warrior, but she also reveals another secret.
"You know, there was a time when I was worshiped as a god," Andy, portrayed by Theron, says.
Here, Andy is referring to Andromache. In Greek mythology, Andromache was the wife of Hector, prince of Troy, according to The Cinemaholic. She was also a survivor of the Trojan War. Andromache translates to "the fighter of men;" she was known for her loyalty and survival in the face of suffering and battle. And Scythian? Scythia is an area in modern-day Iran. Scythians, were known as skilled but violent warriors existing between the 9th and 4th centuries BC.
How old is the main character Andy in the Netflix action movie?
In The Old Guard, Andy describes herself as "too old." In an interview with FilmIsNow, Theron explained this idea further:
I play Andy, who has been alive for over 6,000 years….By the time we find her in the story, she's lived a lot, and she's tired, and been demoralized, by just the world and humanity. She's given up.
During the film, Andy must search for both the emotional and physical strength to survive another challenge to humanity – a purpose to go on fighting.
RELATED: 'The Old Guard' Movie Review: There Should Be Only One
What is Andy's favorite food in 'The Old Guard'?
Throughout The Old Guard, Andy somewhat reluctantly remains the leader of her small team of saviors. Early in the film, one of her teammates, Nicky (played by Luca Marinelli) brings her a small wrapped package. Opening the gift, she takes a small bite and analyzes the contents and origin of the treat.
"Hazelnut, not walnut," the character says. "The Black Sea. Rosewater. Pomegranate. Eastern Turkey?"
Andy is right, of course, proving herself to be an expert on the sweet Mediterranean dessert, baklava. Although never explained in The Old Guard, Andy's Greek heritage would explain her centuries-old love for the sweet treat; to this day, baklava is claimed by both Turkey and Greece.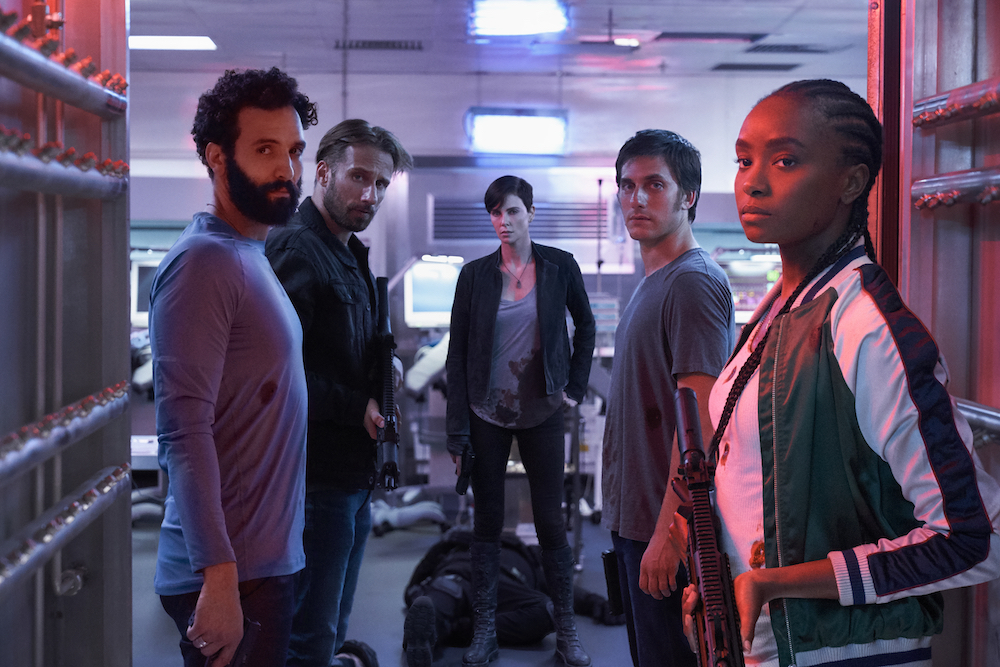 RELATED: Charlize Theron Might Get Another Chance to Play a Superhero
Charlize Theron herself is of South African descent. She may be best known for her Oscar-winning role in the 2003 film, Monster. However, she has previously proven herself as an action movie star in projects like Hancock, Mad Max: Fury Road, and Atomic Blonde.
The comic book that inspired the Netflix movie 'The Old Guard'
The Old Guard is based on illustrator Leandro Fernandez and screenwriter Greg Rucka's graphic novel of the same name. The comic-book is a critically acclaimed mini-series in which the group of immortal soldiers saves lives through the centuries. But, as the book cover says, "In the 21st century, being immortal is a difficult secret to keep, and when you live long enough, you learn that there are many fates far worse than death."
Asked recently if this meant there could be more Old Guard films, Rucka told Newsweek:
There is a complete three-part story that can be told and, God willing if it's a success, Netflix comes back and says, 'Hey, let's do it again.' There's more to tell, and there's questions that we want to answer.