The Olsen Twins Quit Acting Because of How Little Control They Have in the Entertainment Industry
Mary-Kate and Ashley Olsen used to be everywhere in the 1990s and 2000s. As tweens and teens, they were some of the biggest young stars around.
However, it's no secret that these days the Olsen twins have largely disappeared from the media landscape. The sisters, who used to be actors, no longer appear in movies and TV shows. In one interview, they revealed that they quit acting because of how little control they have in entertainment.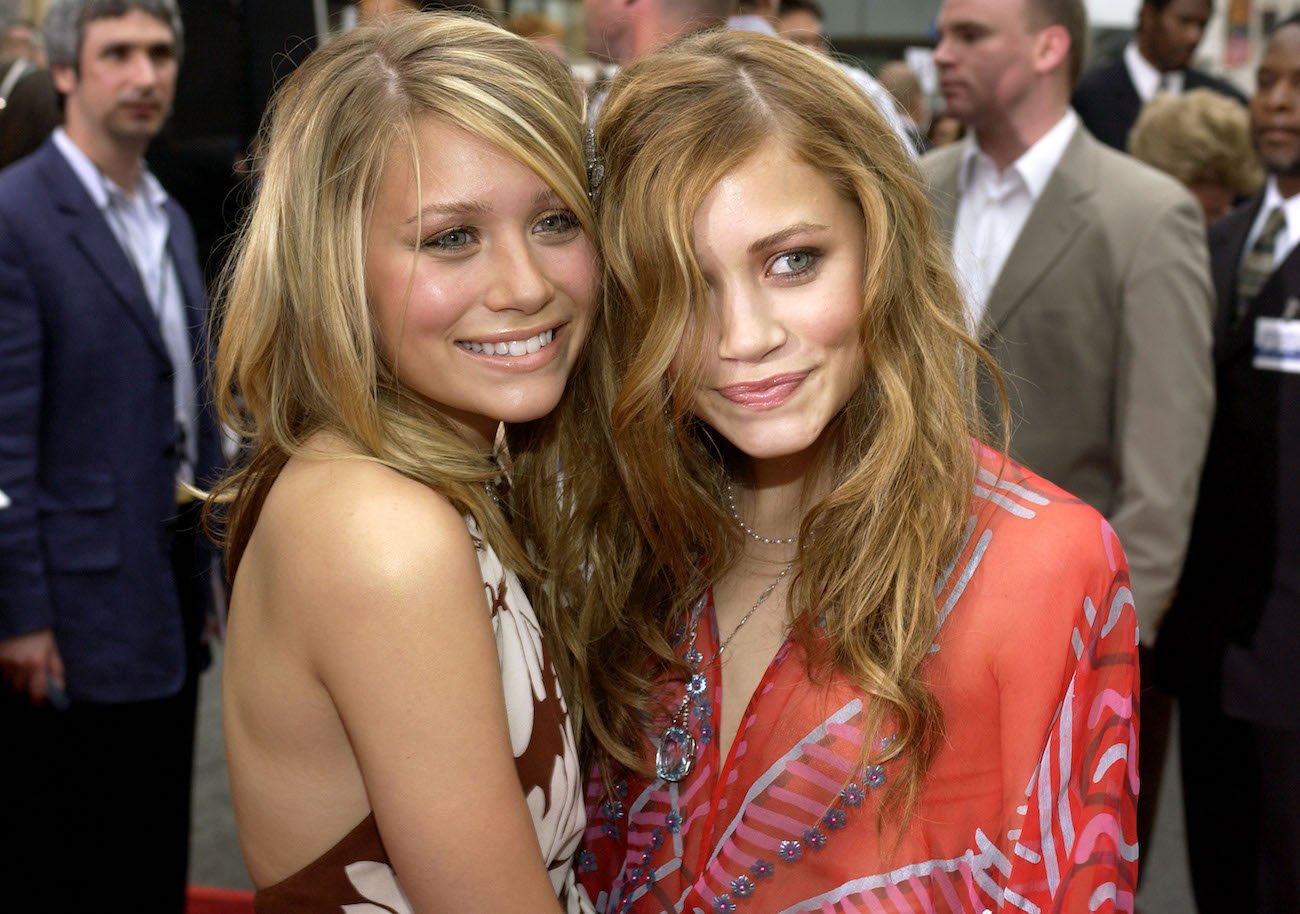 When did the Olsen twins start acting?
The Olsen twins began acting at only 9 months old. They got their start on the TV series Full House, which premiered in 1987. Mary-Kate and Ashley took turns playing Michelle Tanner, and they stayed on the show until its last episode in 1995.
After Full House ended, the sisters continued their acting career. They released numerous movies together, including the film series "The Adventures of Mary-Kate and Ashley." They also starred in a number of other movies like ""Passport to Paris" (1999), "Our Lips Are Sealed" (2000), "Holiday in the Sun" (2001), and "New York Minute" (2004).
Mary-Kate and Ashley also had their own short-lived TV series called Two of a Kind, which ran for one season from 1998 to 1999.
Aside from being actors, the Olsen twins were also managing their own brand. They had their own dolls, books, magazines, video games, makeup items, clothes, and much more.
Why do the Olsen twins not like acting anymore?
RELATED: Ashley Olsen Was 'Crying Hysterically' When Magazines First Published Bikini Photos of Her and Mary-Kate
The Olsen twins went to college in the mid-2000s, and afterwards, their Hollywood careers came to a halt.
In an interview with Allure in 2013, Mary-Kate and Ashley why they eventually moved away from acting. A big reason was that they did not have a lot of creative control in entertainment.
"There's a lot of compromise in the entertainment industry," Ashley said.
Mary-Kate also added, "I am not great at not being able to control the end product."
In fact, while the sisters were labeled as actors when they were younger, the truth is that they did not feel like actors all that much.
"With what we were doing in business when we were younger, I don't think it ever felt like we were actresses," Mary-Kate told Women's Wear Daily, via In Touch. "Because we spend so much more of our time not in front of the cameras, building a brand."
Ashley said, "I always looked at myself, even as a kid, as a business woman."
What are the Olsen twins doing now?
RELATED: The Olsen Twins Were Best Friends With This 'Pretty Little Liars' Star Growing Up
Now that the Olsen twins are no longer acting, they are focusing a lot of time on fashion designing.
In the mid-2000s, they established two clothings lines: The Row and Elizabeth and James. Although their work in fashion was initially met with criticism, the sisters soon became highly-praised designers. The Row even won awards from the Council of Fashion Designers in America.
They seem to be satisfied with this more behind-the-scenes career. Mary-Kate and Ashley rarely give interviews nowadays and is able to keep a lot of their personal lives private from the press.