The Olympic Swimmer Turned Royalty: Princess Charlene of Monaco
Most people around the world are familiar with the British royal family, but royalty exists in a number of other countries as well.
Monaco, for example, is a tiny European country that is home to the House of Grimaldi, the royal family that has ruled the nation since the 1200s. Although Monaco is small, its royals still lead very interesting lives and come with fascinating stories.
In fact, among their ranks is Princess Charlene, who used to be an Olympic swimmer before she married her husband, Prince Albert II.
Read on below to learn more about Princess Charlene and how she came to join the Monegasque royal family.
Princess Charlene grew up in Zimbabwe and South Africa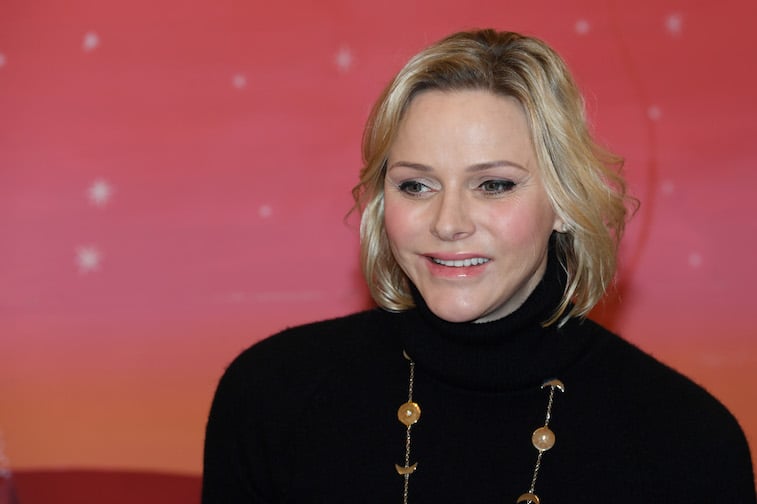 Princess Charlene was born as Charlene Wittstock on January 25, 1978, in Bulawayo, Rhodesia, which is now modern-day Zimbabwe. Her family has German and English ancestry.
Princess Charlene lived in Zimbabwe until she was 12. At that point, her family relocated to South Africa, where they resided near Johannesburg.
Her mother used to be a competitive diver and a swimming coach, so Princess Charlene took up swimming at a young age.
Princess Charlene represented South Africa at the 2000 Olympics
Princess Charlene ended up becoming a competitive swimmer in the 1990's.
When she was 18 years old, in 1996, she won the South African Championship. Then, she represented South Africa at the 1999 All-Africa Games, winning three gold medals and a silver medal.
In 2000, Princess Charlene was a member of the South African women's 4×100 m medley team that went to the Summer Olympics in Sydney, Australia. The team came in fifth place.
In 2007, Princess Charlene had plans to compete in the 2008 Summer Olympics in Beijing, China. However, she failed to qualify, so she ended her competitive swimming career.
Princess Charlene began dating Prince Albert in the 2000's
Princess Charlene met Prince Albert in 2000 at the Mare Nostrum swimming meet in Monaco, which he was presiding over.
It's not clear when the couple started dating, but they were first seen together in 2006. That same year, they also went public with their relationship at the Turin Winter Olympics. Additionally, it was reported that Princess Charlene and Prince Albert moved in together some time in 2006 as well.
Princess Charlene and Prince Albert got married in 2011
Princess Charlene and Prince Albert announced their engagement in 2010.
In preparation for her new role as a royal, Princess Charlene was taught French and Monegasque – two languages that are widely used in Monaco. She also took lessons in European court protocol. Furthermore, Princess Charlene decided to convert from Protestantism to Roman Catholicism since the latter is the official religion of Monaco and followed by the Monegasque royal family.
Princess Charlene and Prince Albert tied the knot in a civil ceremony on July 1, 2011. Then, they had a religious ceremony the next day, which was attended by many foreign royals, heads of states, and well-known celebrities.
What Princess Charlene's life as a royal is like
It's clear that Princess Charlene's life these days is different from the one that she knew as a young swimmer.
Princess Charlene gave birth to two children – Gabriella and Jacques – on December 10, 2014. She is currently a mother to twins as well as a wife to the reigning monarch of Monaco.
Outside of her home life, Princess Charlene takes part in a lot of charity work. For example, she founded the Princess Charlene of Monaco Foundation in 2012, which aims to teach kids around the world about water safety and the value of playing sports.
Additionally, she often works with charities like amfAR and the Red Cross.